UNIZULU YOUNG ACADEMIC HONOURED BY SAYAS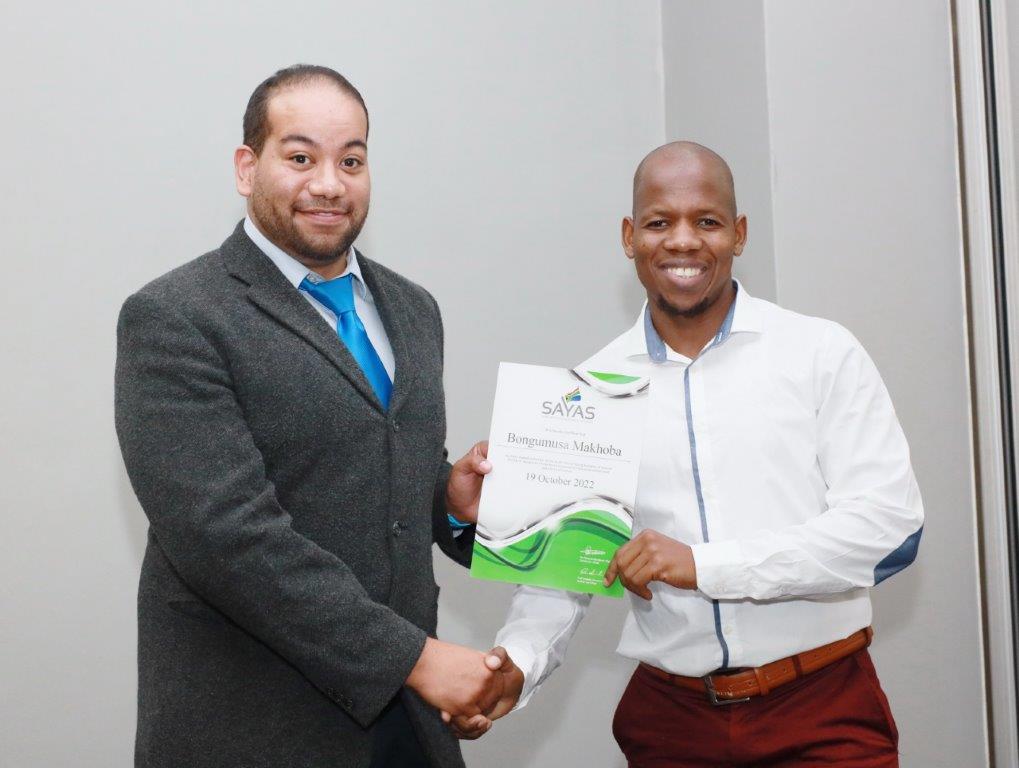 An academic staff member from the Faculty of Commerce, Administration and Law, Doctor Bongumusa Makhoba has been named amongst South African Young Academy of Science (SAYAS). SAYAS aims to contribute towards solutions to national and global challenges facing society and seeks to elect the country's leading emerging researchers in basic and applied science, engineering, social sciences, arts, and the humanities.
The inauguration ceremony of new members took place on 19 October 2022 in Pretoria. SAYAS members are young scientists below the age of 40 who have PhDs and are deemed excellent in their fields of expertise.
SAYAS elects 10 new members progressively on an annual basis. After five years of service, members become alumni and are replaced by newly elected members. In the founding year (2011), SAYAS elected 20 young scientists. The then Deputy Minister of Science and Technology, Derek Hanekom, inaugurated twenty leading young scientists as Founder Members of SAYAS.
Dr Makhoba will be part of a body that serves as a voice of young scientists on national and international issues that influence policy direction through research and innovation. SAYAS is one of the apex advisory structures to the government on science and policy matters, along with the Academy of Science of South Africa (ASSAf) the SA National Council on Innovation and the Council for Higher Education, amongst other national institutions.
" I'm very ecstatic to be elected among the best young scientific minds in South Africa. SAYAS is a body of leading young scientists who contribute towards solutions to the important national and global challenges facing society. I'm honoured and overwhelmed to be part of the body (SAYAS) of highly distinguished young minds in South Africa who represent the voice of young scientists on national and international issues " explained Dr Makhoba.
Dr Makhoba's advice to young scientists who aspire to become SAYAS members is that they must always aim high and work harder than the rest to be among the best, not only in their discipline but in the wider development of society. One of the major requirements of SAYAS membership is that a young scientist must be in possession of a Ph.D. degree. But beyond that, a young scientist must demonstrate rigorous evidence of scientific excellence in research and innovation and activities that positively influence the society.
The deputy Dean, Professor Kaseeram, congratulated Dr Makhoba and said that he Faculty is very proud of the young Dr Makhoba who has attained such a scintillating and well-deserved recognition in such a short time after completing his doctoral studies. " Dr Makhoba is a beacon of hope and an outstanding role model to all rural youth for he is from a deep rural area who is engaged in cutting edge research to promote rural economic and social development." Said Prof Kaseeram