UNIZULU welcomes new ED: Richards Bay Campus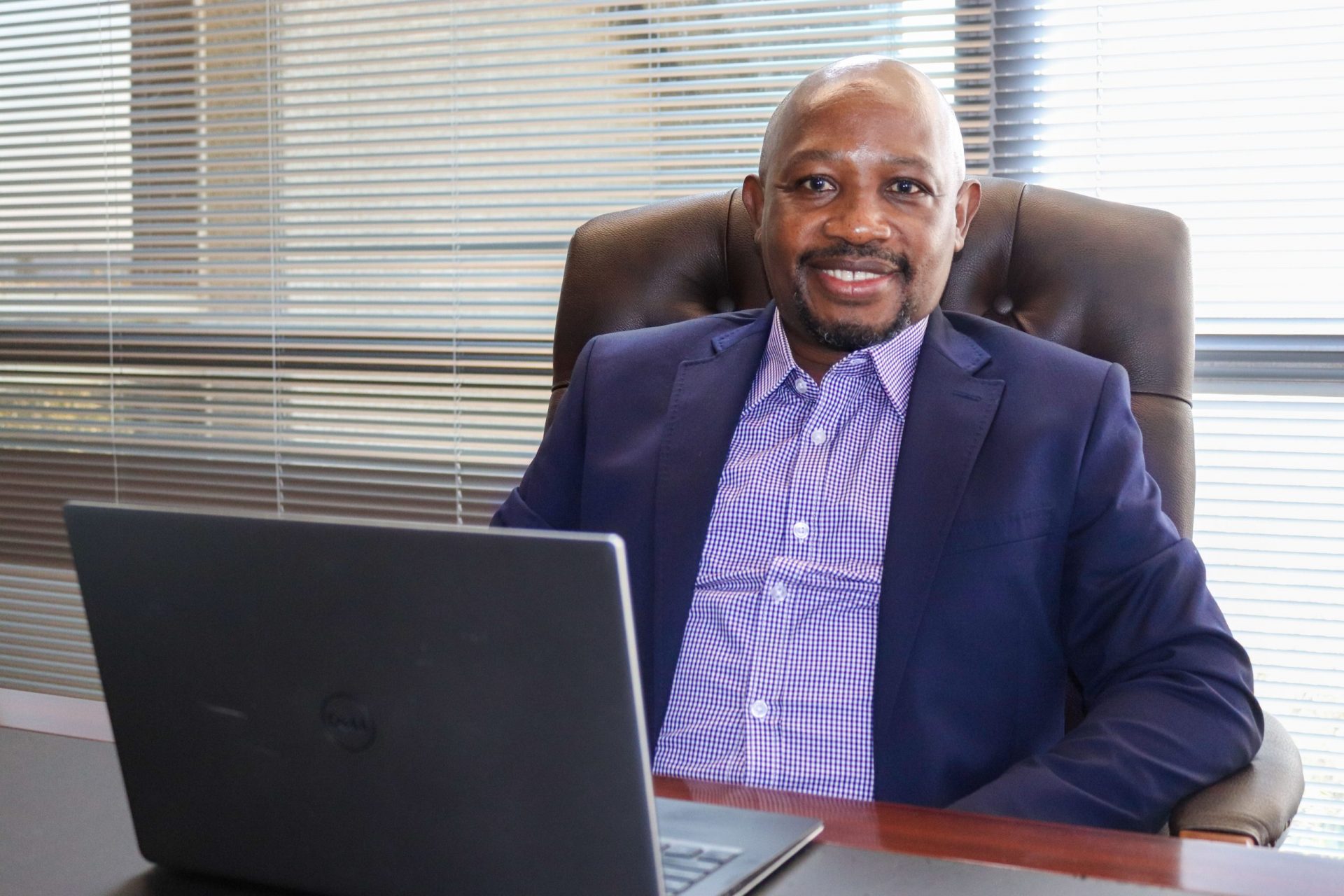 The University has recently been joined by seasoned scientist and quality assurance expert Dr Makhapa Makhafola, who assumed the Executive Director: Richards Bay Campus position.
His role involves providing strong leadership to the entire campus team to ensure that the campus provides a high quality learning experience for students, providing exceptional service to other critical stakeholders and creating a supportive, collaborative work environment for staff. Adding to these roles, Dr Makhafola's position entails developing a strategic plan for the campus in line with the University strategy, creating a strong culture on campus that embodies the vision and mission of the institution, while also building a strong community with staff and students.
Among his short-term plans is the improvement of student and staff wellness and support, enhancing research capacity and innovation as well as offering short courses. In the long term, he hopes to produce globally recognised engineering graduates from UNIZULU, develop academic programmes that are responsive to local and global challenges, create a centre of excellence in materials research, develop the physical infrastructure of the Richards Bay Campus in line with the University Integrated Master Plan as well as facilitate the financial sustainability of the campus.
Dr Makhafola brings with him a wealth of knowledge of and experience in the higher education sector. His work experience spans over two decades in the public and private sector. He began his career as a lecturer in Analytical Chemistry at the Tshwane University of Technology and later University of Venda. In 2004, he was appointed Director: Quality Assurance at Walter Sisulu University. He thereafter assumed the position of Director: Quality Assurance at the University of Venda until he joined University of Kwa-Zulu Natal (UKZN) as Director: Quality Promotion & Assurance in July 2010. As part of his responsibilities at UKZN, Dr Makhafola lead the World University Rankings project.
A highly accomplished and knowledgeable executive-level management professional, Dr Makhafola has a track record of success in driving bottom-line performance of products and services across the mining and research and development industries. He served as a member of Umalusi Council and Chairperson of Lovedale FET College Audit Committee. He was the Chairperson of the DST/MINTEK Nanotechnology Innovation Centre Steering Committee and currently a member of the HyPlat Board. Dr Makhafola coordinated the Hydrogen South Africa (HySA) programme on behalf of the Department of Science & Innovation. Dr Makhafola is an organisational founder and the Board member of the International Institute on Biosensing which is a collaborative research institute between Australia, Italy, South Africa & USA with headquarters at Penn State University. He chaired and facilitated various workshops on quality assurance in higher education. He is also serving as an academic committee member of QS World Ranking Universities.
Coupled with his impressive experience, Dr Makhafola also has a laudable academic profile. He holds an A-Level qualification from Filton Technical College, Bristol in the United Kingdom (UK) as well as a BSc (Hons) and an MSc in Chemical Quality Assurance which he obtained from Manchester Metropolitan University, Manchester in the UK. He also has a PhD in Analytical Chemistry, which was conferred to him at the University of Pretoria; a Post-Doctoral training from Indiana University in Bloomington, in the United States of America; a Diploma in Total Quality Management from UNISA; Post-Graduate Diploma in Project Management from Cranefield College and Executive Development Programme qualification obtained from Regenesys Business School.
In the workplace, he describes himself as a visionary who believes in inclusivity and team work. These are the traits he has carried over to his current position as well. According to him, he was drawn to his new role by his passion for higher education and strong desire to contribute to the growth of the industrialisation of South Africa and creation of employment for the youth.
Research
On the research front, Dr Makhafola's interests lie in the areas of Nanotechnology, Biosensing and Urban Mining. He describes biosensing as a fundamental technology for the 21st Century and globally given its tremendous implications on humans and the environment. A biosensor provides the ability to diagnose the biological and biochemical analytes present in a given environment. He adds that biosensors are critically needed in food safety, agriculture, environment monitoring, security, animal health monitoring, biomedical technologies, and water quality monitoring to name a few. In his current research work, Dr Makhafola is looking at biosensors as the answer to the current COVID 19 pandemic.
Family
The Pretoria-born academic describes himself as a proactive and diligent individual with a Dutch uncle personality. He is a family man who's been married to his wife, Noella Makhafola, with whom he has two sons, Motheo and Kagišo. As a God-fearing individual, he lives life with the assurance that he can "do all things through Christ" who strengthens him.