UNIZULU to host EESIWC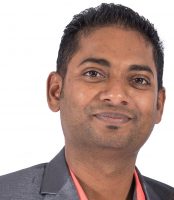 The University of Zululand (UNIZULU) is eagerly awaiting the commencement of the Earth and Environmental Sciences International Webinar Conference, which will be jointly hosted with Chang'an University in China.
The webinar will take place from Monday to Tuesday (1-2 February 2021) on Zoom.
Unpacking the theme of the conference in her welcome message, UNIZULU Vice-Chancellor Professor Xoliswa Mtose said: "The aim of the conference is to discover advances, experiences and innovative ideas on issues related to Earth sciences where you will be able to share experiences and research findings, discuss challenges encountered and solutions adopted and to have opportunities to establish productive new academic and industry research collaborations."
The conference will be open to students and researchers to attend in order to provide them the opportunity to gain and share their knowledge
According to Professor Vetrimurugan Elumalai who is the conference chair, critical issues such as water resource management, economic development, climate change and water quality, among many others, was what inspired the planning of the forthcoming conference.
On his expectations for the conference, Prof Elumalai said: "I trust that this will bring new solutions, since the conference will see national as well as international renowned scientists coming together and dissecting ideas."
More information regarding the conference link will be made available on our website.
– Precious Shamase