UNIZULU Students Empowered by Toastmasters Experience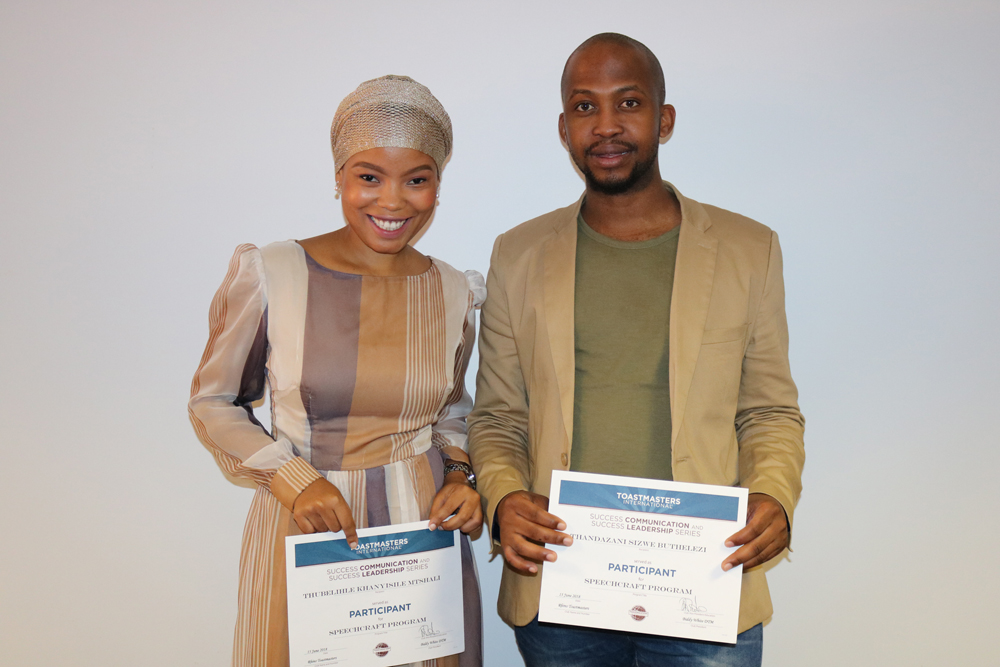 The University of Zululand (UNIZULU) recently held an informative weeklong Toastmasters workshop, from Monday to Friday (11 – 15 June), in pursuit of transferring public speaking and leadership skills to students, an area of development often seen to be overlooked in specialised higher education.
The participants of the workshop were nominated by the Student Services Department (SSD). "Various committees were looked at and we nominated student leaders from the different student structures," explained Musa Mpanza, SSD Societies Administrator.
Most surveys about fears indicate that the most common fear is that of public speaking. It is also apparent that most people fear speaking in front of a group far more than they do death, the surveys reveal. Whatever your goals in life may be, your success depends on your ability to communicate.  Individuals who can verbalise their ideas- so that they are heard, understood and acted upon- possess one of the primary qualities of leadership.
During the workshop, Toastmasters Facilitator Bedelia Mary White encouraged the student attendees to actively participate as "people learn best by doing.  No method of skill development can match the power of actually experiencing what you are learning". She assured the students of the essence of the workshop, adding that this was "the best investment that the university can make towards its students".
During each meeting, the participants were given an opportunity to deliver a prepared speech. Short impromptu speaking sessions were also conducted to teach students how to think on their feet. After each presentation, the participants then received a constructive speech evaluation, initially from the course trainers, followed by their peers. This process was designed to recognise the speakers' strengths and provided valuable guidance on how future presentations could be improved.
According to Andrew Enaifoghe, the Postgraduate Student Society President, the workshop was "educational". "My communication skills have been polished to the point that I can relate to different audiences at different levels. I have also learnt to prepare my presentation and get the viewers interested," he added.
– Precious Shamase
Caption
Toastmasters training student participants Thubelihle Mtshali and Thandazani Buthelezi after receiving their certificates.