UNIZULU SRC Gives Back to Community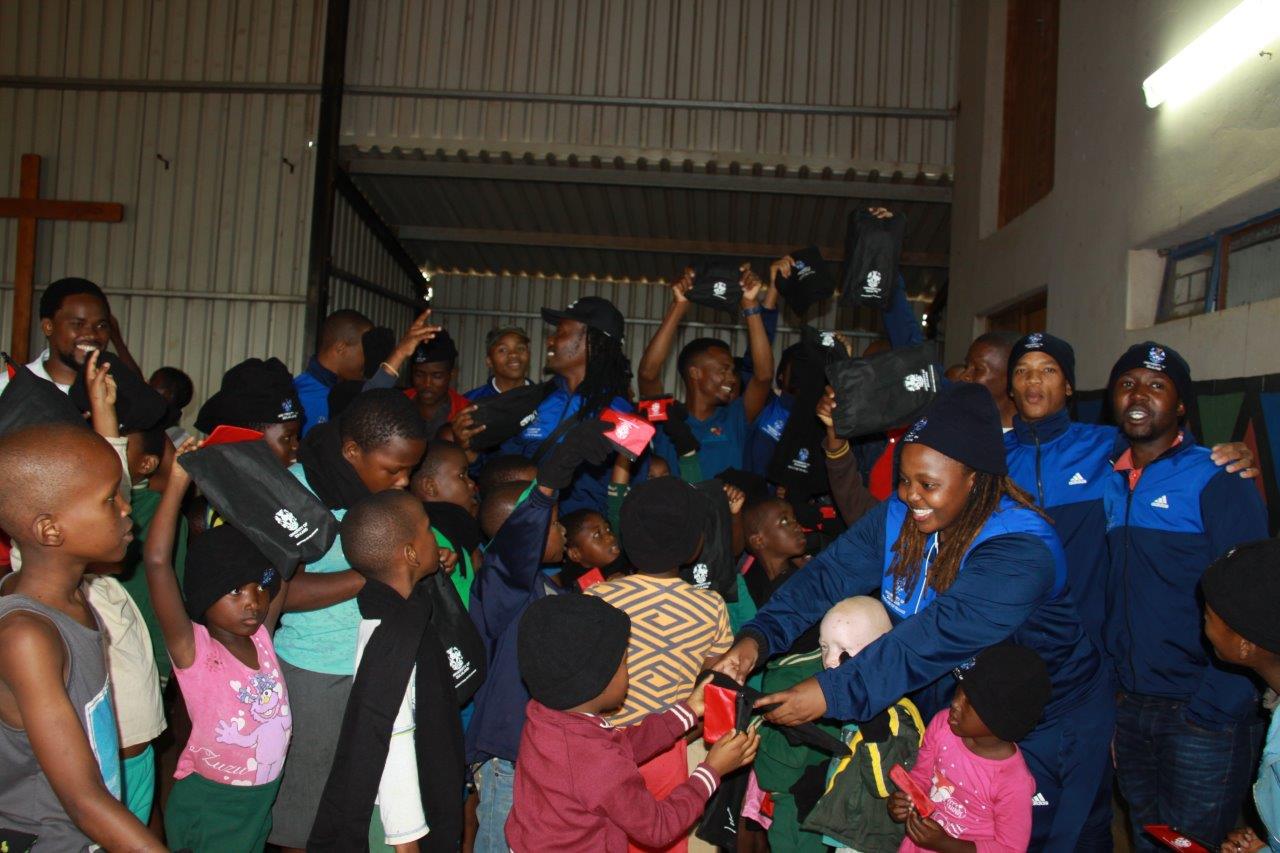 In a bid to give back to the community, the UNIZULU Student Representative Council (SRC) recently embarked on a community outreach project during which members of the student body visited the Izulu Orphan Projects, Mevamhlophe, Empangeni, where they interacted with orphaned children and also gave donations.
The visit formed part of the SRC's commitment to enriching the lives of UNIZULU students by connecting them to the needs of their communities. Various items such as beanies, scarfs, hand gloves as well as clothing items were donated by the student body which also spend some time with the children.
"Working with this orphanage has helped us to understand the issues of poverty as well as disability," said Lindelani Duze, the SRC President. "This exercise has also helped us, as student leaders, with our leadership skills such as critical thinking, conflict resolution as well as sense of social responsibility. The visit also gave us an opportunitys to touch lives in a positive manner," he said.
Duze said the visit was the first time that the SRC at UNIZULU focused on a community engagement project, adding that this visit was only the beginning. "Our intimate comprehension as the current student leadership is that before we are students, we are members of our immediate communities. The university is a transition from general society to transformation through knowledge production platforms and back to society. This means that our contribution to society as a University is a worthwhile investment in the future of our country. The UNIZULU community should expect more fruitful projects from the SRC moving forward. We promise to deliver nothing but quality service that the UNIZULU community so well deserves," he said.
Kwanele Khubisa who works at the orphanage thanked the SRC for its efforts in "making the children feel special. "A job well done. Your support does not go unnoticed. This really means a lot to the children," said Khubisa, requesting for the SRC to offer career guidance to the older children at the home on their next visit.
– Precious Shamase
Pictured: Members of the UNIZULU SRC with children at Izulu Orphan Projects, Empangeni.