UNIZULU SCHOOL RECRUITMENT DRIVES IMPACTING POSITIVELY IN AMAJUBA DISTRICT.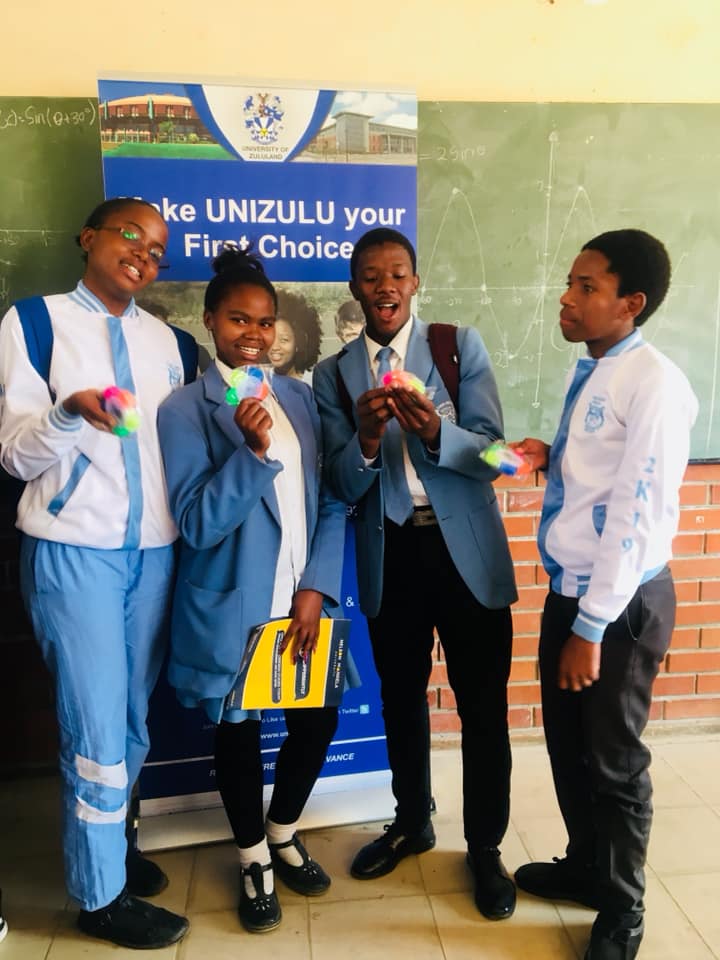 The University of Zululand took its recruitment programme and visited the schools from Newcastle under Amajuba District from the 28th till 30th August 2019. Schools were selected based on their responses as they indicated the University of Zululand as they considered choice.
The schools that were visited were Ziphakamiseni High School, Siyamukela High School, Phendukani High School, Newcastle High School, Zama High School, Cacamezela High School and St. Lewis High School. The schools welcomed the team from the institution in a positive manner and they were delighted by this special visit. Ziphakamiseni High School is known to be the one the school that contribute the most towards the increased pass rate of Amajuba District. Out of 300 matriculants that they have this year they vowed to maintain the good reputation and perfomance as they will be  keeping  the established 100% pass rate.
Nozipho Msibi and Zanele Khoza learners from Newcastle High School and St. Lewis High School said that they were very excited to hear that University of Zululand offers programmes that are aligned with their future endeavours and they further mentioned that they will make UNIZULU their first choice since they were sure about the programmes to do after completing their matric. Mr. Mathebula the Psychologist from Newcastle High School appealed that the programme of this nature needs to be done at the beginning of the year since most of learners have already applied without a proper guidance or mentorship, Miss Nompilo Dlamini and Mr. Sphamandla Gumede emphasized the issue of making UNIZULU their first preference or at least the second choice and also urged those who haven't applied to apply since the closing date is near, lastly also about the application of NSFAS so that it can be easier for them to continue with their studies since it has been converted to grant rather than loan.
The UNIZULU also graced the Amajuba District Grade 9s career guidance and interacted with them and gave them the prospectus about the University of Zululand offerings.
– Nhlakanipho Fortune Nxumalo