UNIZULU Remembers Late Academic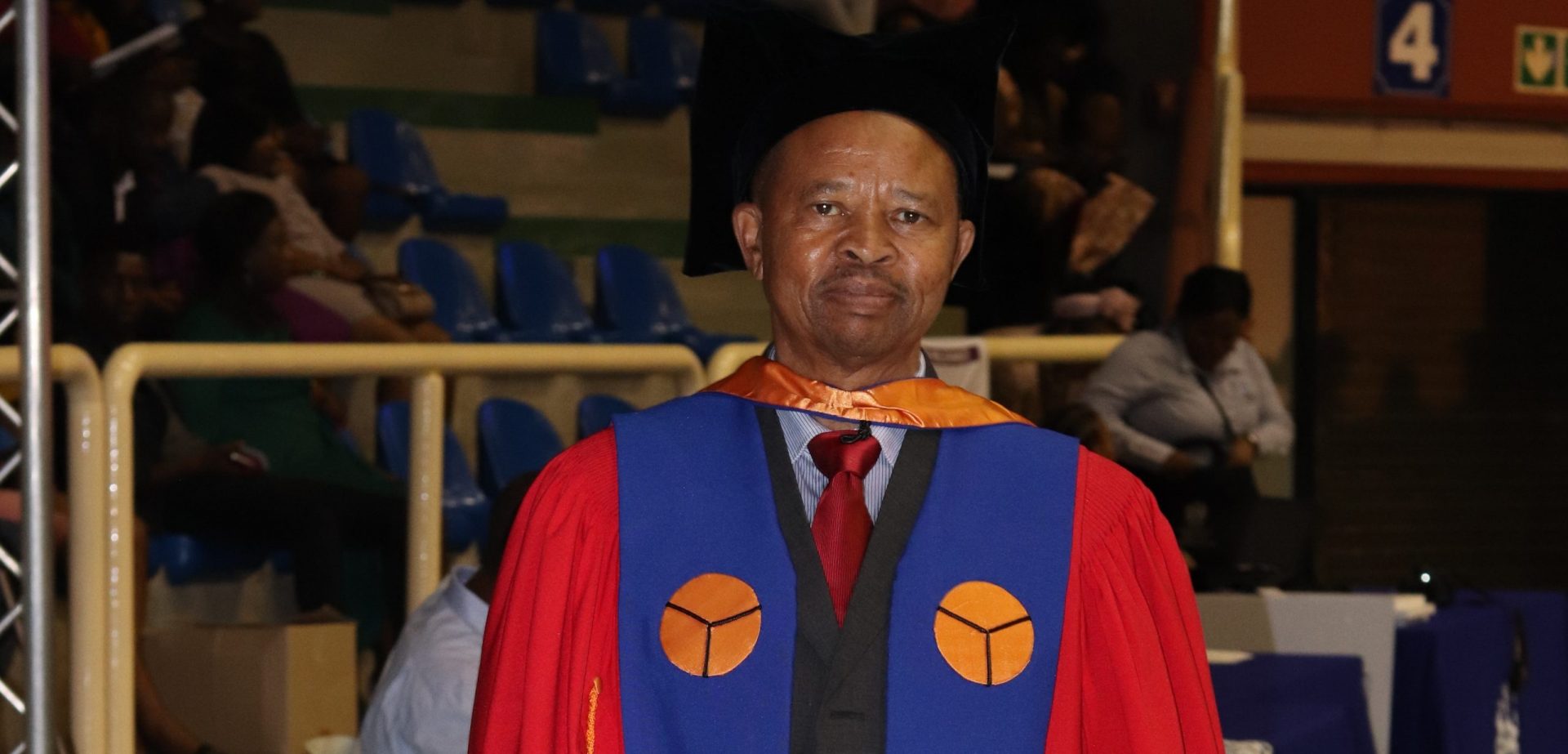 Dr Khenani Lloyd Makhoba was a noble man who will forever be remembered for his worthy contribution to the academic sector, literature space as well as for his amazing sense of humour.
This was the view of many speakers who shared a few words about the late academic at his memorial service, held at the University of Zululand's (UNIZULU) KwaDlangezwa campus last month.
Dr Makhoba was a lecturer in the Department of African Languages and Culture within the Faculty of Arts. He joined the institution in 2014, serving diligently until his time of passing. A prolific writer and columnist, he had a number of short stories, poetry and other nonfiction books published under his name. Among these is Amancoko Okuqala, a book that studies the genre of jokes, which he published late in 2017.
UNIZULU Vice-Chancellor Professor Xoliswa Mtose referred to Dr Makhoba as a soldier of the university who stood for truth. She emphasised that through his passing, the academic's great influence was revealed. "Dr Makhoba's unparalleled legacy in higher education, especially at the University of Zululand, cannot be reduced to words. To say his presence will be deeply missed at UNIZULU will be an understatement. Dr Makhoba's name will remain and come up in faculty meetings and student conversations. The fact that he is no more will remain a myth to most of us," highlighted Prof Mtose.
Dr Makhoba's passing came a week after he was conferred with his doctoral degree at UNIZULU's King Bhekuzulu Hall. His supervisor Professor Lincoln Zamokwakhe Mthokozisi Khumalo, an academic in the Department of was deeply saddened by the news of the academic's death. "A teacher has fallen. An advisor has fallen. A leader has fallen. A writer has fallen. A cultural enthusiast has fallen. A comedian has fallen. A poet has fallen. A father has fallen," he said adding that this was not only a loss for UNIZULU but the Department of Education as well.
One of Dr Makhoba's students, Sithembiso Mthembu, shared the same sentiments, saying the late academic was more than a lecturer to his students. "We called Dr Makhoba doctor before he even obtained his doctorate. That's because he was so knowledgeable and we admired him for that. He was a lecturer, friend and life coach to us. He used to motivate us to write books and he'd guide us in terms of how to write for publishing. He was very strict when it came to literature because he was a man of high standards," Mthembu recalled.
Dr Makhoba was due for his retirement in July 2019.