UNIZULU Rejoices as New Chancellor is Inaugurated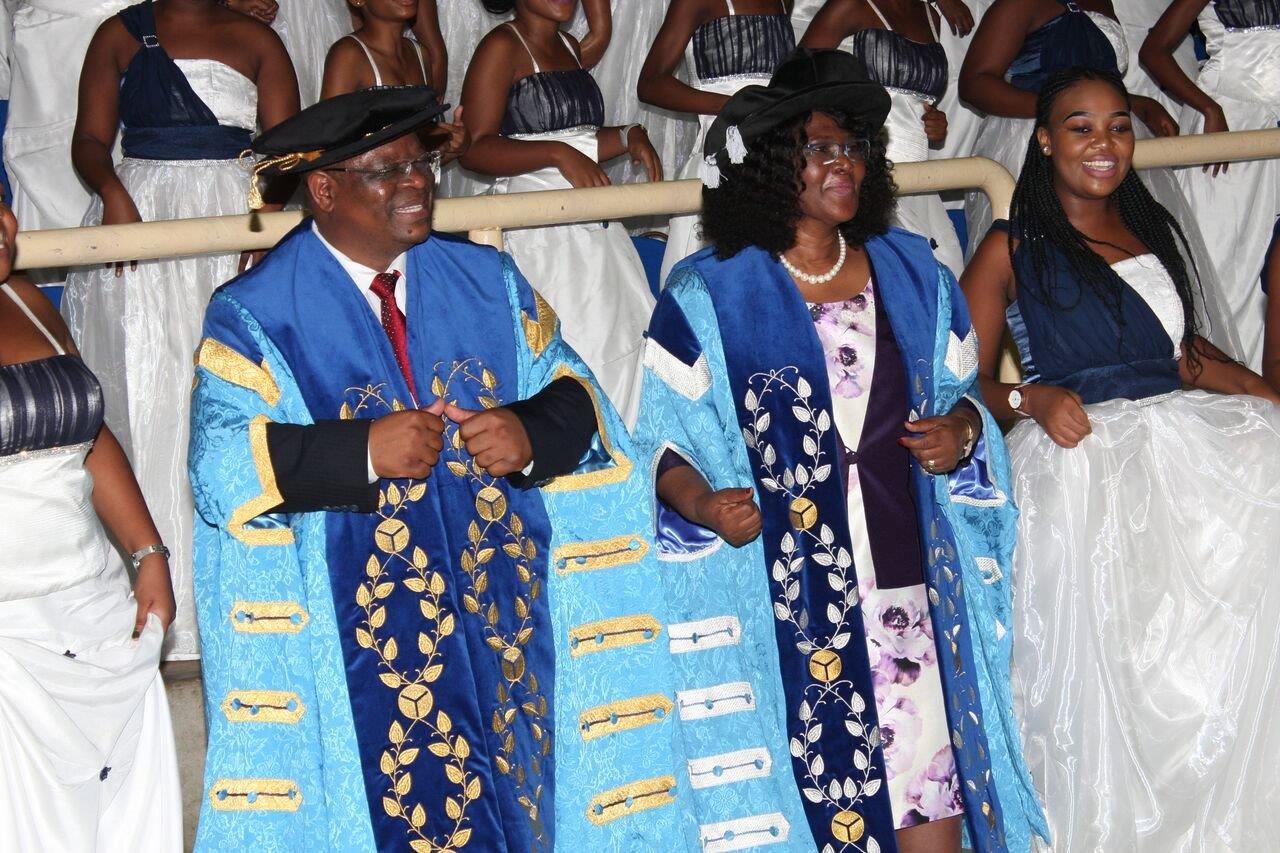 Yesterday (Wednesday, 25 April 2018), was a day of mass celebration and ululation at the University of Zululand as it inaugurated and swore in its new Chancellor, Deputy Chief Justice of South Africa, Raymond Mnyamezeli Mlungisi Zondo, at its iconic King Bhekuzulu Hall, KwaDlangezwa Campus.
Chancellor Zondo was appointed by the University of Zululand Council in February 2018. His appointment is valid for a five-year renewable term. As the Chancellor, Justice Zondo will act as the titular head of the University with no executive powers and his formal responsibilities include, amongst other responsibilities as set out in section 6 of the UNIZULU Statute, the conferment of degrees during the University's graduation ceremonies. The Chancellor will also have an important ambassadorial role that will see him working to raise the University's profile and advance its interests nationally and internationally.
A man of honour and great stature, the appointment of Deputy Chief Justice Zondo is one which has been warmly welcomed by the entire University community, the higher education sector and surrounding communities alike. The internal and external messages of congratulations- showered upon the new Chancellor- bear testament to the latter.
On behalf of Senate, UNIZULU Vice-Chancellor Professor Xoliswa Mtose said the University was pleased to welcome the new Chancellor to the institution. "Your standing as an academic and a person of impeccable character precedes you. "We look forward to a successful and productive working relationship with you and the University on key issues that face the UNIZULU community, allowing us to maximise our potential now and in future," said Prof Mtose.
Professor Ahmed Bawa, Universities South Africa (USAf) CEO commended UNIZULU on appointing an individual of Justice Zondo's calibre, saying, "Your selection of Justice Zondo as Chancellor recognises in him deeply held values of integrity, people-centredness and service. As Judge Raymond Zondo returns to his alma mater as Chancellor, he returns as the embodiment of all that resides at the very heart of the institution."
In his inaugural speech, the Chancellor expressed deep gratitude to the institution for his appointment, committing to take the new position in his stride. As he has a "deep passion" for education, the Chancellor assured that he would serve his alma mater fully and wholeheartedly, offering advice and guidance whenever it is required of him.
When looking at the University of Zululand, the Chancellor said he sees an institution with absolute potential, thus his willingness to play a role in changing its current status.
"This university has made a huge contribution in this country in different areas. From November 2009 until 2018, no less than three of the 11 justices in the Constitutional Court obtained their undergraduate degrees at UNIZULU. This means just under 30% of the justices in the highest court have connections with this university. That is a substantial presence by one university. This university is also one of three in South Africa which has managed to produce two chief justices," the Chancellor boasted.
UNIZULU has performed much better than other well-resourced universities yet it is not held in the high regard it deserves, the Chancellor said, adding that the onus now is upon all stakeholders to lift the institution's name to its rightful position.
"I urge us all to work together to make UNIZULU better. If there are challenges, let us face them head-on," he said.
Having said that, the Chancellor closed with a profound recital of former United States President Barack Obama's famous quote: "Yes, we can!", which the crowd boldly reciprocated.
–  Naledi Hlefane
Pictured: Celebrations after the Chancellor's inauguration and investiture at the King Bhekuzulu Hall. Chancellor Zondo and Prof Mtose celebrate with the UNIZULU Choir as the new Chancellor is congratulated on his instillation.