UNIZULU Registrations: Freshers Speak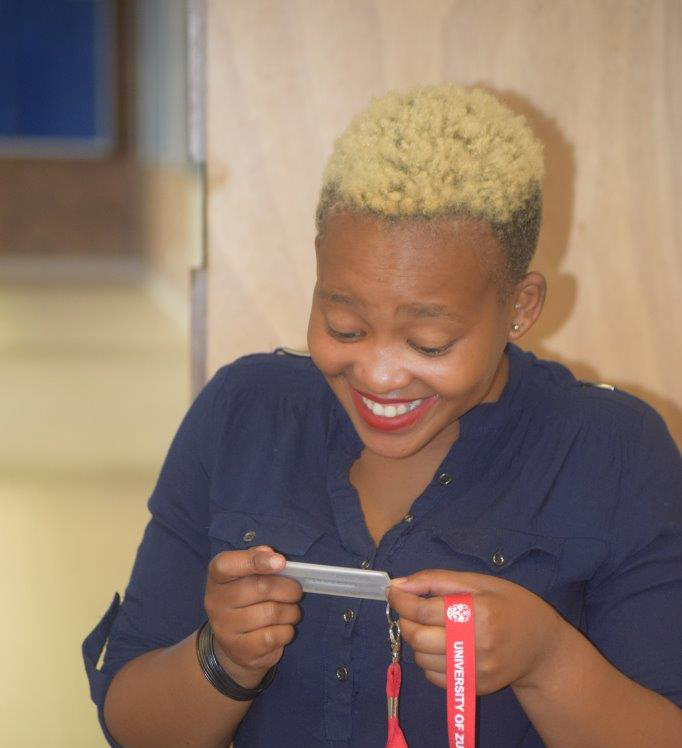 Thousands of students have descended to the University of Zululand (UNIZULU) in the hopes of becoming fully fledged UNIZULU students.
To streamline the registration process, UNIZULU pulled out all the stops to ensure that the process is a smooth and efficient experience.
Newly registered students expressed their delight after officially becoming UNIZULU students.
"I am so excited," said Promise, the first student to register at UNIZULU in 2018. "I am looking forward to studying at UNIZULU. I know there are always blissful vibes here. I will be studying towards a BSc (Bachelor of Science) in Consumer Science Hospitality and Tourism because I love cooking and working with people. I chose to study at UNIZULU because I believe this is the only university that can give me the quality education that I am looking for," she said.
Simphiwe Shongwe, a new Nursing Science student echoed Promise's sentiments, saying she "Googled the and discovered that it excels in producing quality nurses".
Added Evidence Molefe, first-year Micro-Biology and Movement Science student, "I chose UNIZULU because I know many post-graduates who have been successful after studying here at UNIZULU. Almost everybody who has come here got all they came here for, which is success, so I am here for the same thing".
Sifundo Msezane, newly registered BSc in Chemistry and Zoology student said, "I have always been interested in UNIZULU because it also provided for my sister who now works as a Professional Nurse. She's well-qualified and a great worker because of this university. So, I just want to follow in her footsteps."
Go to http://www.unizulu.ac.za/registration-2018/ for the full registration programme as well as other key information relating to registrations.
– Hlumelo Nyikana and Samkele Sokhela
Pictured: An excited first-year student (left) after registering for her respective course at the University of Zululand.