UNIZULU Puts New Indigenous Biscuit on the Menu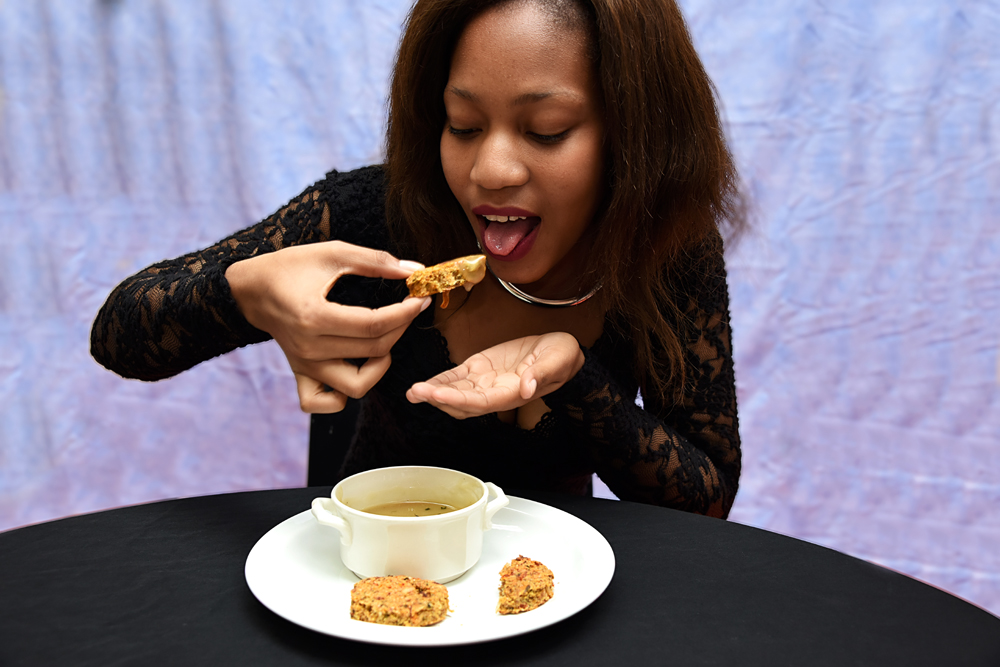 University of Zululand researchers from the Department of Consumer Sciences served up a tasty biscuit made from the amaranthus plant (a spinach-like vegetable known to rural people as imbuya) to the Minister of Science and Technology, Naledi Pandor, during the Department of Science and Technology (DST) Innovation Bridge Portal which was held mid-September 2017 in Pretoria.
The Innovation Bridge Portal is an extension of DST's Innovation Bridge Technology Showcase and Matchmaking aimed at enabling linkages and networking between South African and international innovators, industry, public and private technology development as well as commercialisation funding partners. The portal was initiated to serve as a platform to encourage greater interaction between industry, academia and government.
According to Professor Unathi Kolanisi, the Head of Consumer Sciences Department, the savoury imbuya biscuit will address two critical issues in South Africa: the need to combat malnutrition and improve food security as well as the creation of business opportunities within the food and fast moving consumer goods sectors.
The prototype biscuit has a pleasant taste and is low in salt and sugar. It is also high in protein, iron and other trace minerals.
"With funding from KZN Tech Transfer, we have developed this new foodstuff using indigenous maize with added indigenous vegetables for nutrition. Imbuya grows in the wild in Zululand.  We used to eat it in the olden days, but the younger generation has moved away from this.  We are trying to bring back these 'old-fashioned' plants and make them useful to the modern world. These indigenous foods are highly nutritious. They are easy to grow and they are drought resistant," Prof Kolanisi said.
Professor Kolanisi is passionate about the development of indigenous food and believes that the creation of this product fits in with the University ethos.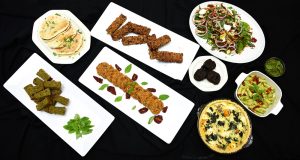 "The University of Zululand is a truly African University. It is situated in a province with a largely rural population. Our studies and research must reflect the reality of the life that our students come from which is largely poor and rural. So, the development of local, indigenous foods helps these local, rural students go back to their communities and add value," she said.
Prof Kolanisi clarified that, in returning, quite literally, to the roots of traditional foodstuffs, the motivation is not an attempt to turn back the clock but rather an endeavour to take the best of the past and add it to the future.
Because the long term goal is to create an indigenous product with similar commercial potential to rooibos tea and biltong, Professor Kolinisi's department is looking for a commercial partner who can help develop this product for mainstream retail.
"We are cultivating investors who can fund a production facility right here on the KwaDlangezwa Campus. We will then produce these products commercially," she noted.
The proposed processing plant will enable the University to not only develop and market new food products but to also produce and process them.
The Consumer Sciences Department is currently conducting research on a number of products made from indigenous foods. The department is looking at dairy based products that can transform rural dairy farming.
– Gcina Nhleko
Pictured: The imbuya savoury biscuit is a delicious, healthy product which can also be served with a soup. The Consumer Science Department at UNIZULU is intent on promoting the incorporation of indigenous foods such as imbuya (a spinach-like vegetable) into modern-day diets.