UNIZULU Law Lecturer Imparts Knowledge to High School Learners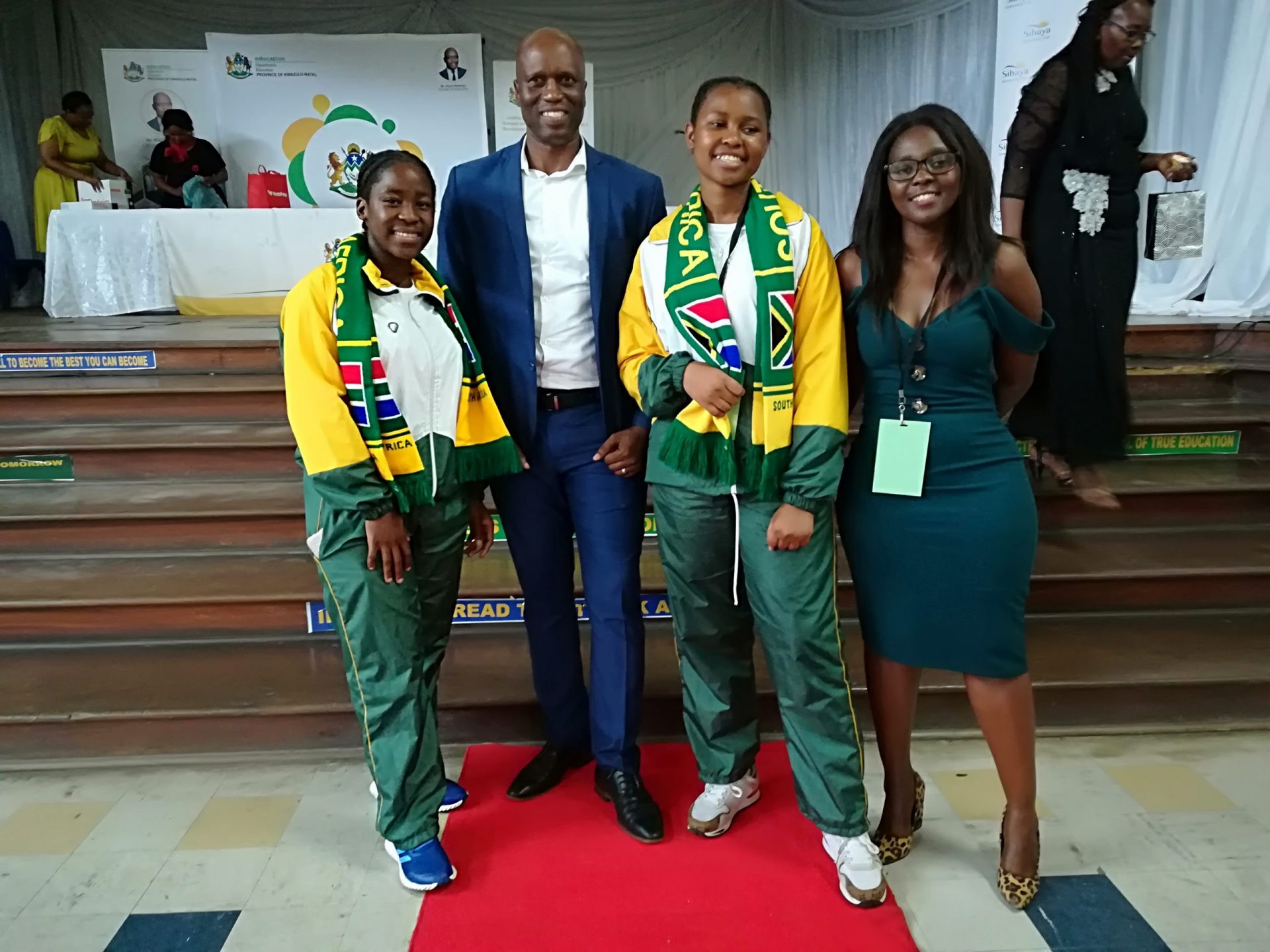 The University of Zululand (UNIZULU) was represented by Michael Buthelezi from the Faculty of Commerce Administration and Law at the South African Schools Moots Team that won the International Schools Moots Competition: Themed "Scene of Conflict over the past decade in Tabanath", which concluded in Gdynia in Poland on Friday, 31 January 2020.
It was a proud moment for the KwaZulu-Natal learners, especially students from Amathubesizwe high school who were trained and prepared by Buthelezi, for this competition, and he was elated about their success.  Buthelezi was also part of the steering committee.
The South African team competed with ten other countries that included Bulgaria, Romania, Mongolia, St Maarten, USA, and Venezuela and went on to beat USA in the finals. Team South Africa was chosen from a great number of contestants who participated in the national schools' moot court competition in September 2019. The contest produced a high level of research and public presentation by learners from a broad range of schools and backgrounds. All secondary and high schools were invited to enter a team of two learners, who prepared essays on a fictional Constitutional Court case, as both applicants and respondents to the case.
Recently, on 07 February 2020, Buthelezi received an invitation from the Director for the ILembe region, Dr Madondo to be part of the 2019 awards ceremony, where Amathubesizwe high school the two learners Nozipho Dube and Nondumiso Ntshangase from in Mandeni were honoured as the highlight of the awards.
The two are now in grade 12 and they intend doing law in at UNIZULU. Dr Naidoo and Dr Matadi had a brief encounter with the learners in Durban when they were accommodated in a hotel for provincial competition.
"I am proud of the learners, especially those from the dusty streets of Mandeni, with no street names, from a quintal 3 school, who were pitted against quintal 4 & 5 in the provincial competition and prevailed!" concluded Buthelezi.