UNIZULU Hosts Two-Day World Powerlifting Congress 2022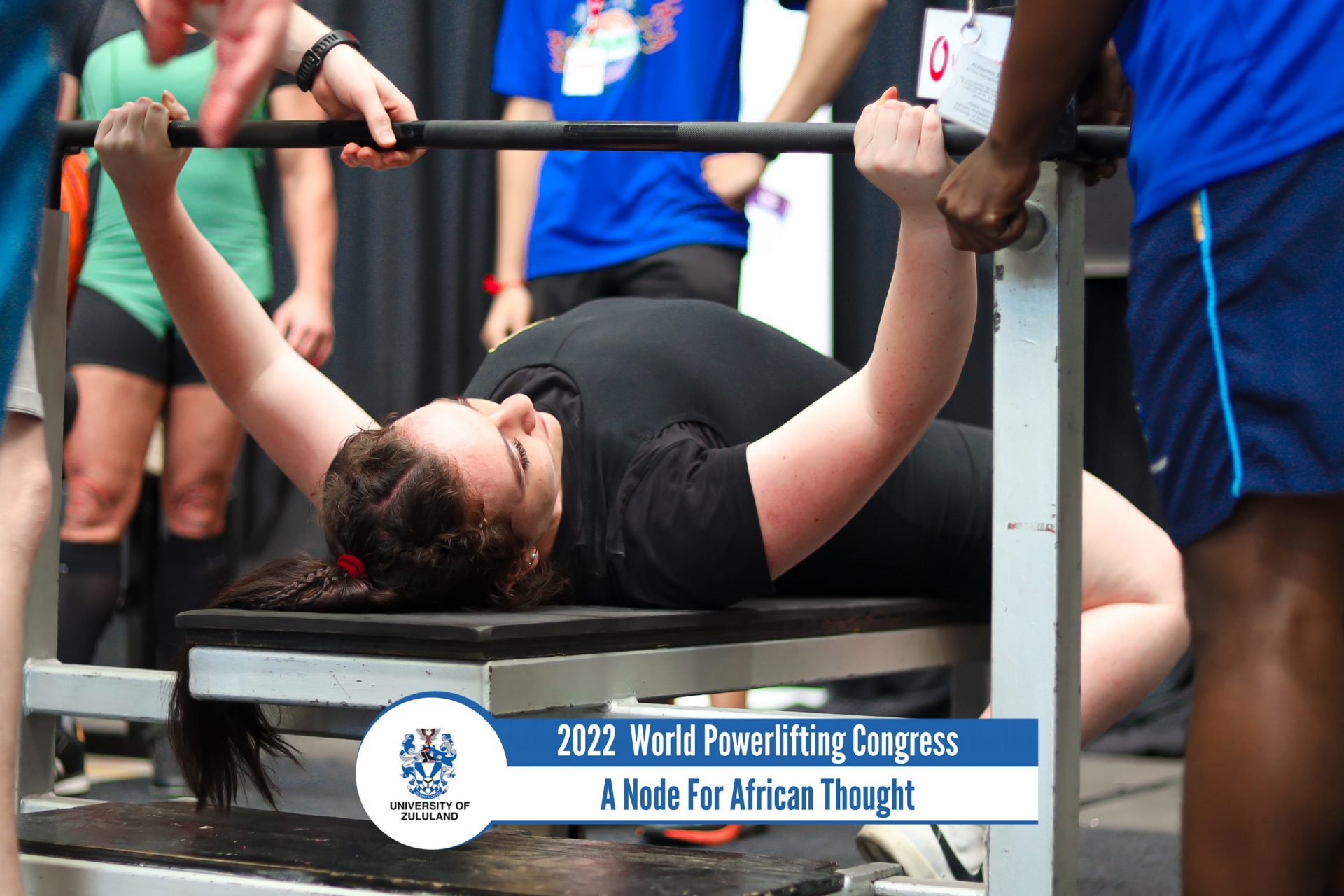 The University of Zululand's (UNIZULU) Department of Sport Science hosted the two-day World Powerlifting Congress South African Championships 2022 at the Richards Bay Campus from 26 to 27 August 2022.
Powerlifting is a muscle sport that consists of three attempts at maximal weight on three lifts, squats, bench press, and deadlift. It involves the athlete attempting a maximal weight single-lift of a barbell loaded with weight plates. The score is calculated in terms of the absolute weight lifted and the weight lifted relative to your weight. The goal of powerlifting is to generate the maximum amount of muscular force for the given movements.
Hearing of the experiences of weightlifters who have gone through a whole range of episodes in this sport, it is clear that it is an exciting activity. They speak of the zeal of getting started and competing with each other, the great early years when they started powerlifting, the improvements, the thrilling big moments, the injuries and the comebacks, and all that pizazz!
Handry Labranthadson (17), a matric learner who lives in Richards Bay, started lifting at the age of 13. Labranthadson described his powerlifting journey as a very fun one. He also does other rotation sports such as shotput and does fishing as a hobby. He said that he was encouraged to start powerlifting by his dad who is a seven times world champion. The athlete also highlighted that he wants to give back what he has been given in this sport, with a little bit more and wants to make the sport more popular in this country.
The contestant finally advised people that would like to join powerlifting. "We all need to start somewhere, so do not be afraid of your weight being low. It is all about persistence and determination and having a humble nature because you must be teachable in an effort to become a better lifter and always do your warm-ups," he said.
Dr Chantell Gouws, a senior lecturer at the Department of Human Movement Science in Richards Bay, said that she is very proud of her students and the way they conducted themselves during the event. The turnout was exceptional as the students were eager to participate. She also expressed how grateful she is for the opportunity to work with world-class athletes and to host this event and hoped that it was the start of a wonderful collaboration.
The Department of Sport Science was overwhelmed by the positive feedback and responses from the competitors and spectators on how well the event was organised. The athletes indicated they have never felt so welcomed at a competition.  Athletes and spectators could not believe that Sport Science students were involved as spotters. Staff from the Richards Bay Campus indicated that Sports Science students looked and acted very professionally.
– Sinenhlanhla Ngcongo
Caption
One of the participants is photographed at the World Powerlifting Congress 2022 at the Richards Bay Campus, as she is about to lift a weight.
Picture by: Samkele Sokhela