UNIZULU hosts Career Workshop Masterclass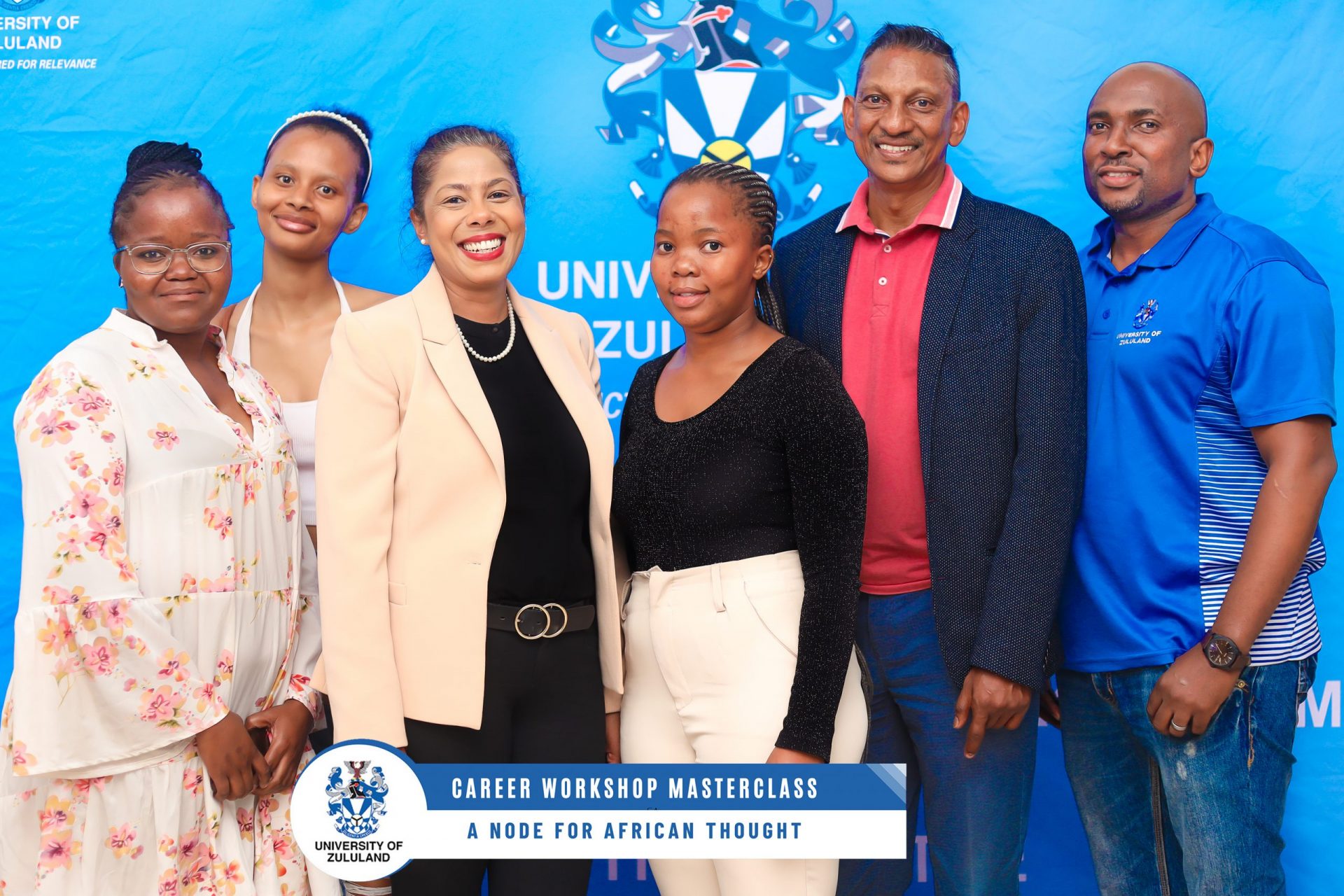 The University of Zululand's Teaching and Learning Centre recently hosted a two-day Career Masterclass. On the first day, the workshop took place at the iconic King Bhekuzulu Hall, and on the second day at the Richard's Bay campus.
The Career Masterclass aimed to capacitate final-year undergraduate students with the current application tools to enter the competitive world of work. Core to the session was personal branding and how personal branding cascades to the learner's resume, coversheet, physical appearance, and interview process.
The masterclass unpacked several commonly expected skills employers search for from potential employees, including appropriate behaviour necessary for the job. These skill sets enable workforces to interact with peers and leaders. Also emphasized, were the requisite skills employers value in employees. The facilitators shared their insight on personal branding, interview techniques, image to project, and digital presence. Relevant videos and presentation slides were presented to the Soon-to-be graduates to showcase the practical aspects of employability.
Kamala Pather from Premier Learning touched on various employability-related topics, such as tips on compiling the resume and preparing how to market yourself in such a way that attracts the eye of employers. She stated that "The job application process can be an intimidating, lengthy process. We will get you Ready for Work and employable by helping you build a relevant and impactful resume, linking you to opportunities, and offering extra training to make you stand out from the crowd".
Gaining work experience whilst pursuing studies was encouraged. Various corporates take on students on part-time bases or during the holiday seasons. These positions can help a student gain work experience before starting the job search. In addition, this allows the students to build a stronger CV and workplace skills concurrently with attaining a qualification. It also shows future employers that the student has actively built skills, allowing them to create a Skills Appendix on their resume and give them a competitive edge in the job market.
Mr L Mkize, the Student Coordinator at the Teaching and Learning Centre, concluded by reporting that the career masterclass proved to be a success. Student attendance and participation were pleasing. The programme was meant to equip students with skills to be as competitive as their peers in their search for employment.