Music Producer Lindelani Mkhize Honoured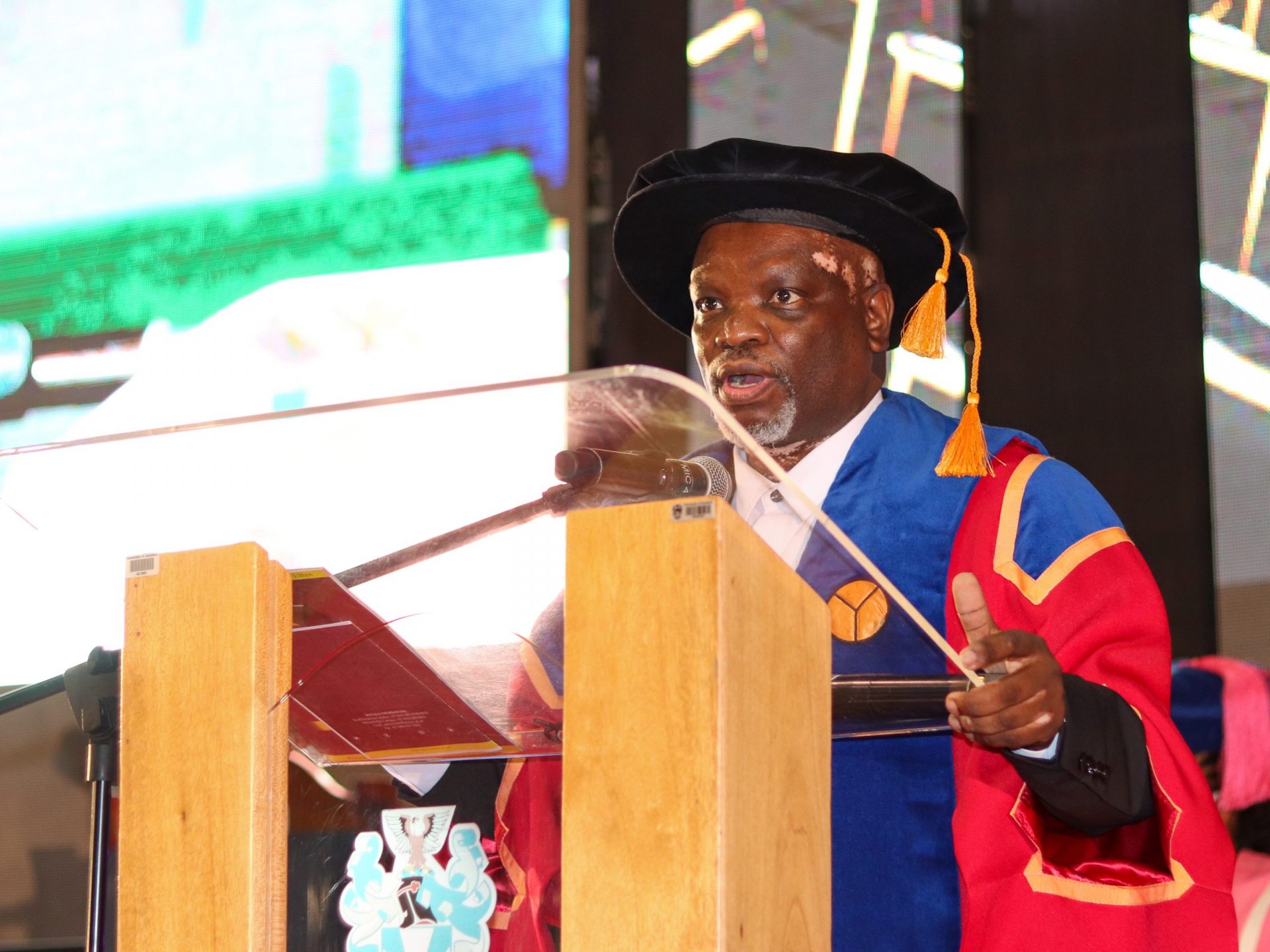 Lindelani Mkhize has been honoured with an honorary doctorate of Philosophy in Community development by the University of Zululand.
The renowned music producer and entrepreneur is well known for his work with jazz, afro-pop, kwaito and gospel. His legacy is embedded in performance cultures, theatres and learning spaces across the globe where music is studied, performed and archived for future generations.
In his acceptance speech, Dr Mkhize dedicated the remarkable moment to his late mother who single-handedly brought him up together with his siblings. "This particular institution represents this country and is known for many things. But today, they are making more history. I dedicate this moment to my late mum," he said.
He told a story of how he remembers trying to persuade Dr Sibongile Khumalo to record an album. "She came from this particular university. A very well-known (musician) who saw something in me and gave me an opportunity," Dr Mkhize said.
Encouraging the students, he said that 2020 has been a tough year but more than anything it has taught us to look at how we do things because times are changing. We have to look at how we create commerce out of our heritage. "I stand here today because I am a strong representative of 'Yes, it is possible. Yes we are able to contribute to the GDP of our country'. Music is a business, art is a business. We can live and survive through our talent, though our passion," he concluded, thereafter challenging the graduates to be great symbols of what it is like to survive off of our of talents.
– Precious Shamase