UNIZULU Graduate Gets Sweet SA Seat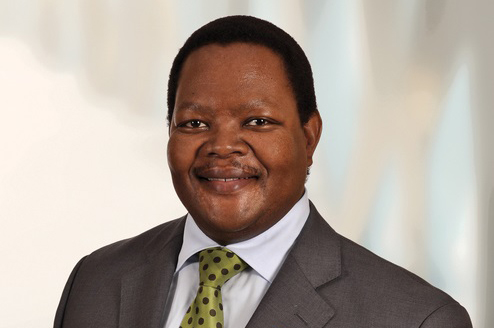 Effective immediately, former Zululander Mpho Makwana will head up Illovo Sugar South Africa (Illovo SA), after being appointed as the new Board Chairperson.
Educated at the University of Zululand, it is Makwana's public and private sector experience that are key for the next phase of Illovo SA's growth.
Among other qualifications, Makwana holds a Bachelor of Administration (B.Admin) in Public Administration and Public Science from the University of Zululand and a B.Admin in Public Management from the University of Pretoria.
But it is not only his education that qualifies him for such a post, as Makwana has been, and still is, seated on numerous boards.
He is currently Independent Non-Executive Chairperson of JSE-listed ArcelorMittal South Africa Limited and serves as an Independent Non-Executive Director on the boards of other JSE-listed companies including Adcock Ingram Holdings Ltd (AIHLF.PK), ENX Group Limited (ENX:JNB), Nedbank Group Ltd (NDBKF.PK) and Sephaku Holdings Limited (SEPJ.J).
He further serves as Chairperson of the Mining Indaba Advisory Board, Epitome Investments (Pty) Ltd, New Nishati Investments (Pty) Ltd, Gibela Rail RF (Pty) Ltd and the Boardroom Alliance (Pty) Ltd which holds the sub-Saharan trading licence for executive search firm, Heidrick & Struggles. Makwana is also a Non-Executive Director of BioTherm Energy (PTY) Ltd, one of South Africa's foremost renewable energy companies.
He also volunteers as a member of the Nelson Mandela Children's Hospital fund-raising committee and is a Trustee on the Board of the Nelson Mandela Children's Fund.
In April 2016, Makwana was one of 14 appointed by President Jacob Zuma to serve as a Trustee on the Board of Trustees of Brand South Africa.
'We are thrilled to have Mpho join our South African Board,' said Illovo SA outgoing Chairperson Gavin Dalgleish.
'He brings with him an in-depth understanding of the potential of South Africa's economic opportunities, as well as our social realities and the challenges they represent.
'I am confident that his strong record in both managing and chairing private and public sector organisations makes him the ideal Board Chairperson for our company.'
– Story credit: www.zululandobserver.co.za
Pictured: Mpho Makwana