UNIZULU Gives Back in Honour of Mandela's Legacy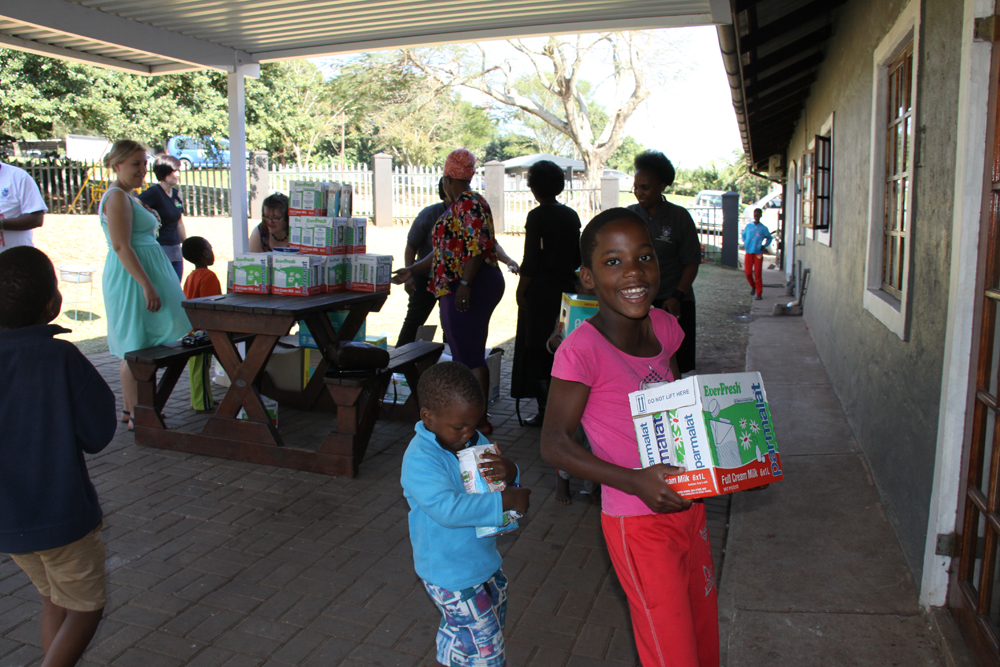 In commemoration of Mandela Day, the University of Zululand (UNIZULU) visited the iKhaya likaBaba children's home, Perkins Estate Felixton, south of Empangeni, a donation consisting of various items was made.
The home, which houses 20 children aged between 8 months and 13 years, was founded for abandoned babies but has transitioned to be a children's home with a vision to see children grow to maturity physically, emotionally, mentally and spiritually.
Nelson Mandela International Day or Mandela Day is an annual international day in honour of the late Nelson Mandela who was a South African anti-apartheid revolutionary, politician, philanthropist and former President. Mandela Day is celebrated each year on the late icon's birthday which falls on 18 July. The day was officially declared by the United Nations in November 2009 with the first commemoration (of the day) being held on 18 July 2010. However, other groups began celebrating the day on 18 July 2009.
Mandela Day is not meant as a public holiday, but as a day to honour Mandela's legacy and his values through community service. The Mandela Day campaign message is simple: Nelson Mandela has fought for social justice for 67 years. We're asking you to start with 67 minutes.
The visit to the home was coordinated by the University's Communications and Marketing Division (CMD) with the support of other departments within the University such as the Centre for Teaching as well as the Student Services Department.
Lunch packs for the children, groceries to the tune of almost R10 000, blankets, clothes as well as toys were donated to the home. The children were also entertained with a face-painting session which allowed for one-on-one interaction with the visiting UNIZULU group.
"The ultimate goal of the universe is to show kindness to others," said Gcina Nhleko, Communications and Marketing Director at UNIZULU. "The purpose of life is greater than an individual personal fulfilment. We should be of service to others as their gratitude leads to our fulfilment. UTata taught us well when he said 'there can be no keener revelation of a society's soul than the way in which it treats its children'," said Nhleko.
IKhaya likaBaba Coordinator, Loressa Neale, expressed gratitude for the donation, saying that while the home does receive a grant, it is not enough which means that it must rely on the community for additional assistance. "Thank you from the bottom of our hearts", she said.