UNIZULU Employee Wellness Day Addresses Depression and HIV/AIDS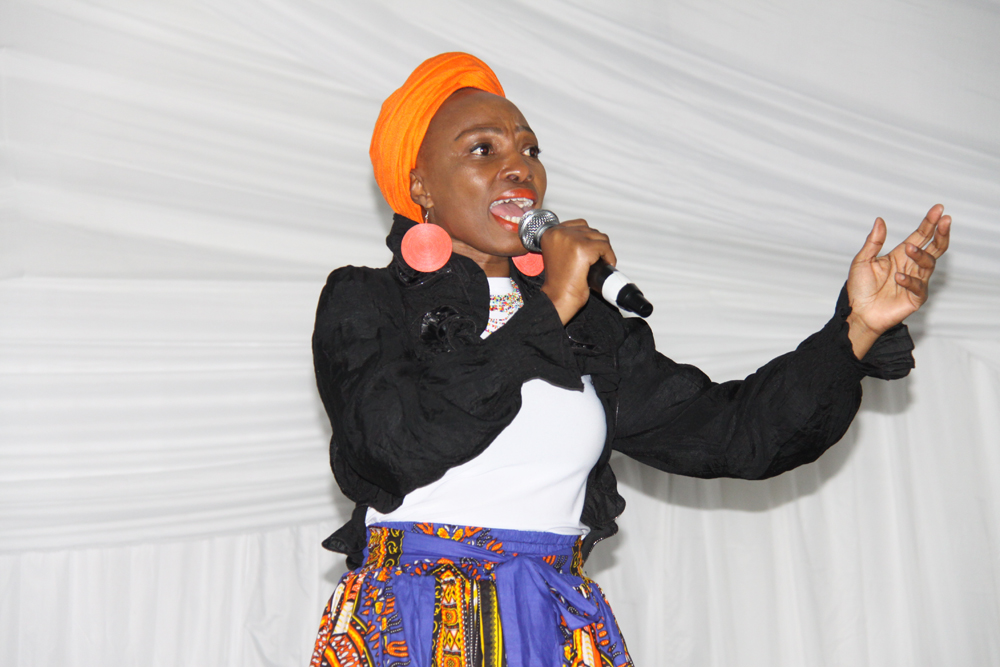 Issues around depression and HIV/AIDS took centre stage during yesterday's (Thursday, 5 October) Employee Wellness Day at the University of Zululand which was held in a bid to promote health and wellness among the University's employees.
Directed by Ukhozi FM DJ, Khetha Gwala, the day's programme featured talks by well-known HIV/AIDS activist and gospel artist Nomusa "Musa" Njoko as well as Dr Xolani Molefe, a Psychiatrist in state-employ and private practice.
The annual Employee Wellness Day event is organised by the University's Employee Relations and Wellness unit which also runs the Mpilonhle-Good Health programme aimed at promoting the holistic wellbeing of UNIZULU staff members through counselling, financial and physical wellness, among other initiatives.
Various service providers in the wellness field exhibited during the event as well as health screenings aimed at ensuring that employees are informed about their health statuses. Fun was also had through games such as football, volleyball, tug of war and aerobics.
According to Smangele Simelane, Specialist in the Employee Relations and Wellness unit, the event provides a "one-stop-shop for employees to engage with service providers and acquire knowledge about the physical, financial and emotional aspects of wellness".
During her keynote address, Njoko issued a stern warning, saying, "Living with HIV is possible but also very challenging so I would strongly advise you to take all preventative measures not to acquire the virus". Njoko's talk was mainly based on her real life experience during the 23 years of living with the illness in a bid to give hope to those living with HIV; to show them that life does not end when you are diagnosed with the virus.
"I was diagnosed with HIV in 1994 during a very exciting time in South Africa when freedom and democracy were being celebrated. I could not join in on the celebrations as I had just been told by my doctor that I had only three months left to live," Njoko recalled. Given the lack of knowledge about HIV/AIDS at the time, Njoko remembered how she too perceived her HIV status as a death sentence. She then waited for death every single day following her doctor's visit. "Every night I'd go to bed expecting not to wake up the next morning. I kept this up until I decided to go on with what I actually had: life," she said. Since then, Njoko lived her life to the full, defying all odds. She was among the first few female South Africans to publicly disclose their HIV status and has since taken an active role in raising awareness about the pandemic. Her status has also not deterred her from fulfilling her dreams. She is a recording artist, a missionary and an entrepreneur who owns a recording label and fashion line. "I am not less of a person or woman because I am HIV positive," she said, adding that she was not glorifying living with HIV but was also reinforcing the essence of abstinence and practising safe sex in pursuit of having an HIV-free generation.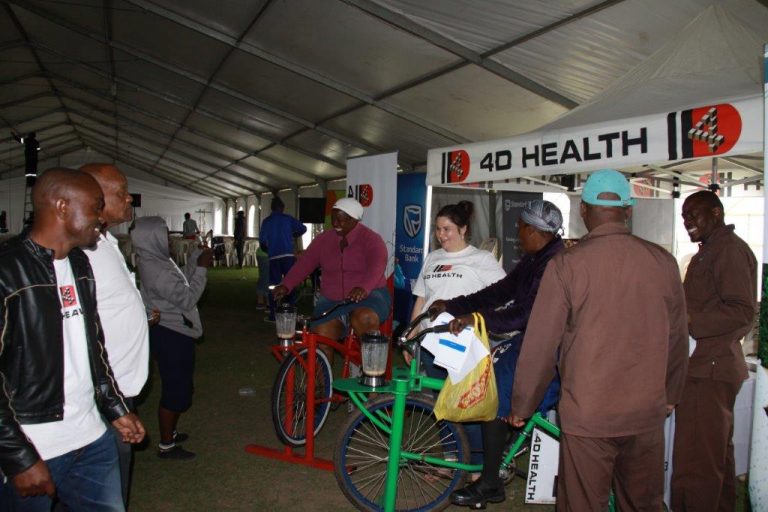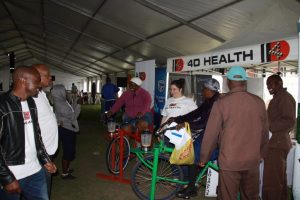 Dr Molefe, who spoke about depression- a common and serious mental but treatable illness that negatively affects how one feels, the way they think and react – said depression is most prevalent among females as they are exposed to more stress such as added responsibilities than their male counterparts. Dr Molefe urged men to be supportive to their female family members such as wives and daughters in order to help prevent the prevalence of this illness.
He however applauded UNIZULU for hosting the Wellness Day event, saying it (the programme) is a step in the right direction towards ensuring the overall wellness of employees. Dr Molefe urged attendees to seek mental health interventions as soon as problems arise instead of at a later stage when they may be difficult to treat. "Mental health illnesses are treatable and preventable. You find that patients come to us (psychiatrists) when their problems are too far gone. We aren't saying that people must not consult other healthcare practitioners; however, we urge you to also consult us as soon as problems arise so that we prevent the progression of mental health illnesses," he said. Dr Molefe also urged attendees to watch what they eat as this can also contribute to the state of their poor mental health. He also encouraged exercise as this can also contribute to good mental health.
-Naledi Hlefane and Sinegugu Ndlovu
Pictured: HIV/AIDS activist and gospel artist Nomusa "Musa" Njoko during her keynote address at the event. Also pictured are other events at the Wellness Day event.