UNIZULU COMMEMORATES WORLD AIDS DAY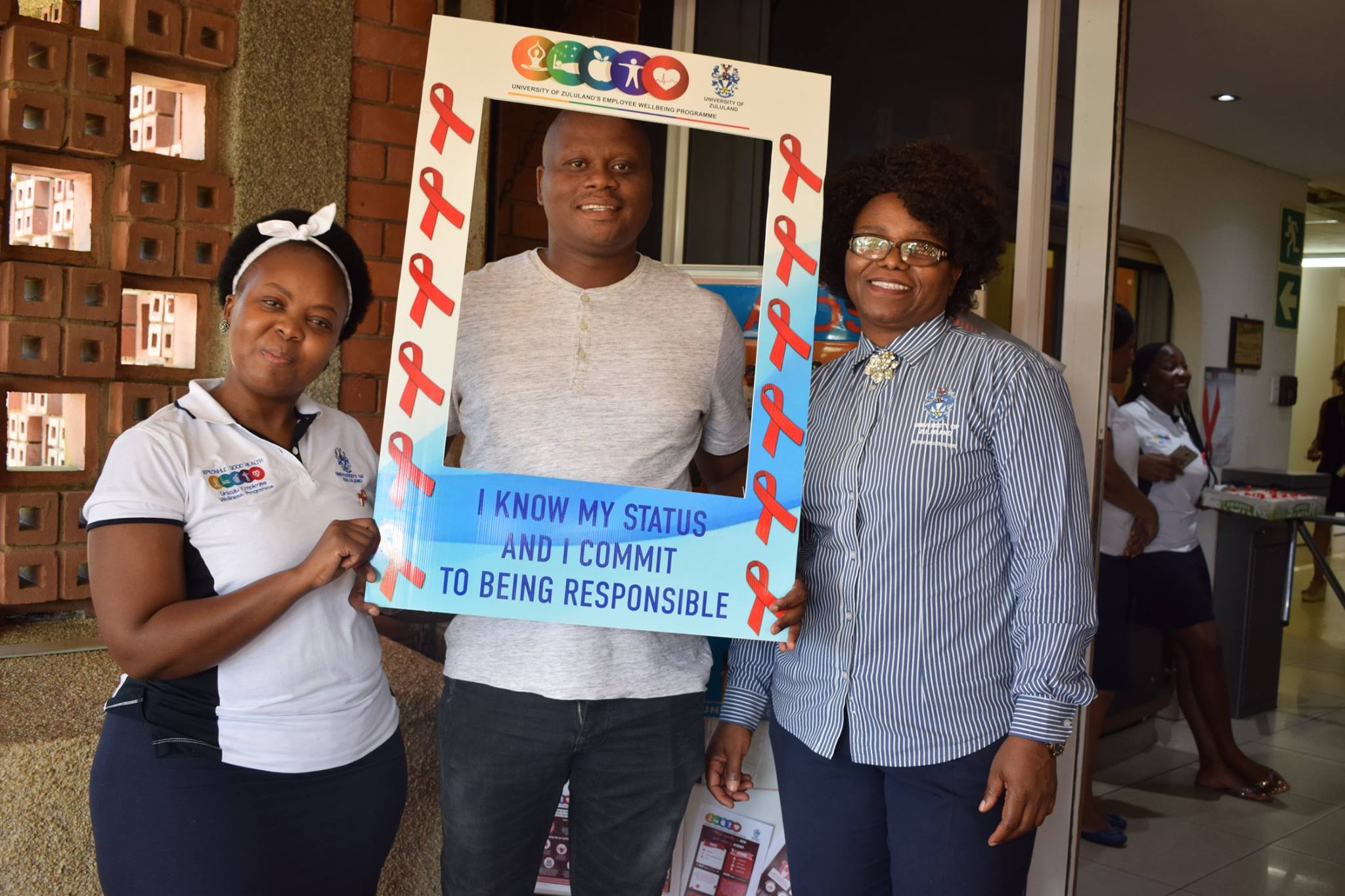 Know your status" is this year's theme for World AIDS Day which marked its 30th anniversary on 1 December 2018.
In a bid to advance health awareness at the University of Zululand (UNIZULU), Human Resource's Employee Wellness Programme in partnership with Campus Health Clinic held an awareness campaign at the KwaDlangezwa Campus today.
Employee Wellness Programme staff and Campus Health Clinic health agents handed-out informational pamphlets, male and female condoms as well as cupcakes sporting various HIV/AIDS related embellishments. Recipients were urged to sign a pledge binding them to make much healthier lifestyle choices.