UNIZULU and UKZN Tackle National Health Issues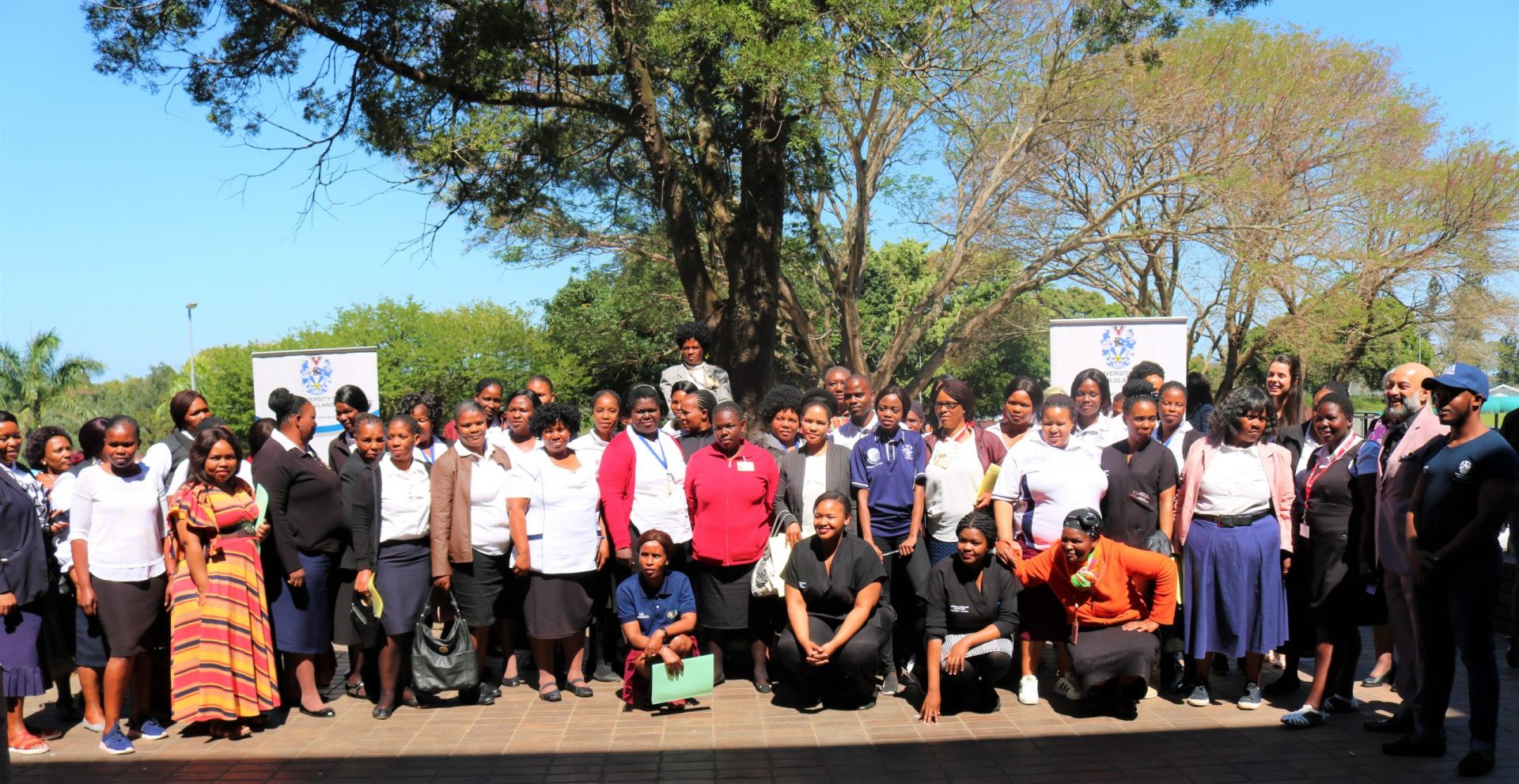 The University of Zululand (UNIZULU), together with the University of KwaZulu-Natal (UKZN), recently conducted an informative workshop for community caregivers from eSikhawini region on how to cater for the dietary requirements of people with dysphagia, a swallowing disorder, and other forms of disabilities.
The jam-packed training, attended by guests from various health departments, saw UNIZULU and UKZN students enrolled for the Consumer Science and Speech Therapy programmes, respectively, presenting on and demonstrating various significant methods that caregivers can employ when dealing with 'vulnerable groups'.
UKZN Speech-Language Therapist Mershen Pillay said the inspiration behind the initiative was the latest high statistics of people suffering from dysphagia in the country.
"The rate of people with chest infections which we call aspiration pneumonia, due to people with swallowing disorder, is very large. We noticed that there are high incidents of people with this disorder and we know that many people with stroke, for example, usually die of an aspiration that is related to pneumonia. So, it was very important for us to join forces and contribute positively towards the fight against this," said Pillay.
According to Dr Cornelia Du Preez, a lecturer in the Consumer Science Department who was among the organisers of the workshop, holding such workshops is essential as they educate communities on the preparation of nutritious foods as well as how to cater for vulnerable groups such as people with disabilities and the elderly.
"The workshop was highly beneficial and informative. Those that attended were practically taught as well about various methods that they can apply when preparing and modifying nutritious foods," she added.
Other food related subjects such as food security, food production, food preparation and hygiene as well as the modification of foods were touched upon during the workshop.
Commenting on behalf of community caregivers, Nomathemba Biyela thanked the two institutions for the wealth of knowledge that was imparted to them during the workshop
– Samkele Sokhela
Caption
Attendees of a recent food and nutrition workshop organised by UNIZULU and UKZN.