UNIZULU academics to attend international Economic scientific forum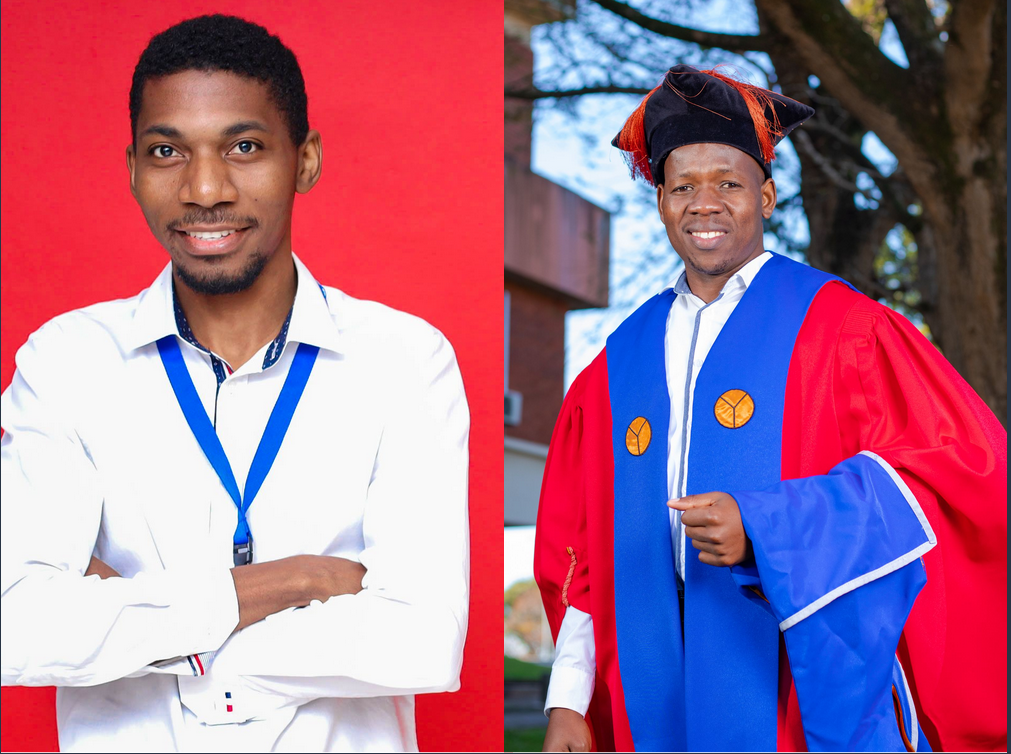 Two of UNIZULU staff members have been elected and invited to attend the 70th Lindau Nobel Laureates Meeting, Lindau, Germany from 23 August. Dr Bonga Makhoba and Dr Brian Mazarodze. are among many Economic Sciences nominated by the Academy of Science of South Africa (ASSAf)
The procedure that was used was that the ASSAF selected potentially bright scientists in South Africa based on their achievements in the discipline across the whole country. The nominated candidates at country-level were then submitted to the panel of international experts in Germany who then selected the best candidates through a multi-stage process from all the nominees which each country in the world would have selected and nominated.
Candidates are nominated and apply to participate in this prestigious event and undergo a highly competitive and strict vetting process via a scientific review panel appointed by the Council for the Lindau Nobel Laureate Meetings. Besides academic and research achievements, the candidate's motivation, recommendations, dedication to science, and extracurricular activities are considered.
Dr Brian Mazarodze is a Research Fellow in the Department of Economics, and his recent achievements include receiving two research excellence awards in the recent Vice Chancellor's research awards ceremony and being selected for the recent young professional program by the World Trade Organization.
Dr Bongumusa Makhoba is a Lecturer in the Department of Economics, Faculty of Commerce, Administration and Law In 2019, he was awarded a fully sponsored scholarship financed by the European Social Fund to attend a PROM Programme – An international scholarship exchange of Ph.D. students and academics in Poland at Wroclaw University of Economics
One laureate that Dr Mazarodze is hoping to meet is Professor Joseph Stiglitz, who is a former senior vice president and chief economist of the World Bank, chair of the US President's Council of Economic Advisers under former US President Clinton, a current University Professor at Columbia University and a Nobel Prize winner in economics.
"Prof Stiglitz's work focuses on income inequality, macroeconomics, globalization, and economic development which I find all relevant and applicable to our own socio-economic context. As an early-stage economist whose policy-driven research has largely focused on globalization and its consequences on economic development in South Africa over the past three years, my hope is to therefore draw, as much as possible, lessons and ideas that can help shape and build our own economy while simultaneously aiming for collaborations between such high-profile Nobel Prize winners and our own institution.
As the department of economics at UNIZULU, we have made huge progress in our research focusing on local economic development and rural entrepreneurship in particular. I am sure Professor Stiglitz would enjoy listening to some of our own experiences and success stories in this regard during one of the engagement sessions.
Dr Makhoba expectations is to meet and engage with some of the world-renowned Nobel laureates in economic sciences who have written widely on macroeconomics and development economics as my area of research interest.
"Among distinguished laureates, Christopher A. Sims an American Professor who is an econometrician and macroeconomist who I have cited numerously in some of my research articles in the application of Vector Autoregression (VAR) as one of the main promoters of this methodology. Prof. Sims is a Professor of Economics at Princeton University and a recipient of the Nobel Memorial Prize in Economic Sciences. Sims has published numerous research papers in econometrics and macroeconomic theory and policy which are all applicable and relevant in modern economic policy analysis." Said Dr Makhoba.
The dean of the faculty of Commerce , Administration and Law Professor Lorrain Greyling congratulated the Drs Makhoba and Mazorodze on this astounding accomplishment to be selected and invited to the 70th Lindau Meeting on Economic Sciences in Germany. "To be recognised by the highest professional organization in your field of specialisation is testament to your hard work, your relentlessly search for solutions to problems, your critical thinking and innovative ways to improve the subject knowledge of Economics. Your professional growth throughout the years is an example to most and I appreciate how you always share your success with your Department, your loyalty and appreciation for UNIZULU and your strive to always do better. You make us proud!" said Prof Greyling .