University of Limpopo visits UNIZULU to Benchmark Research and Development Issues of Postgraduates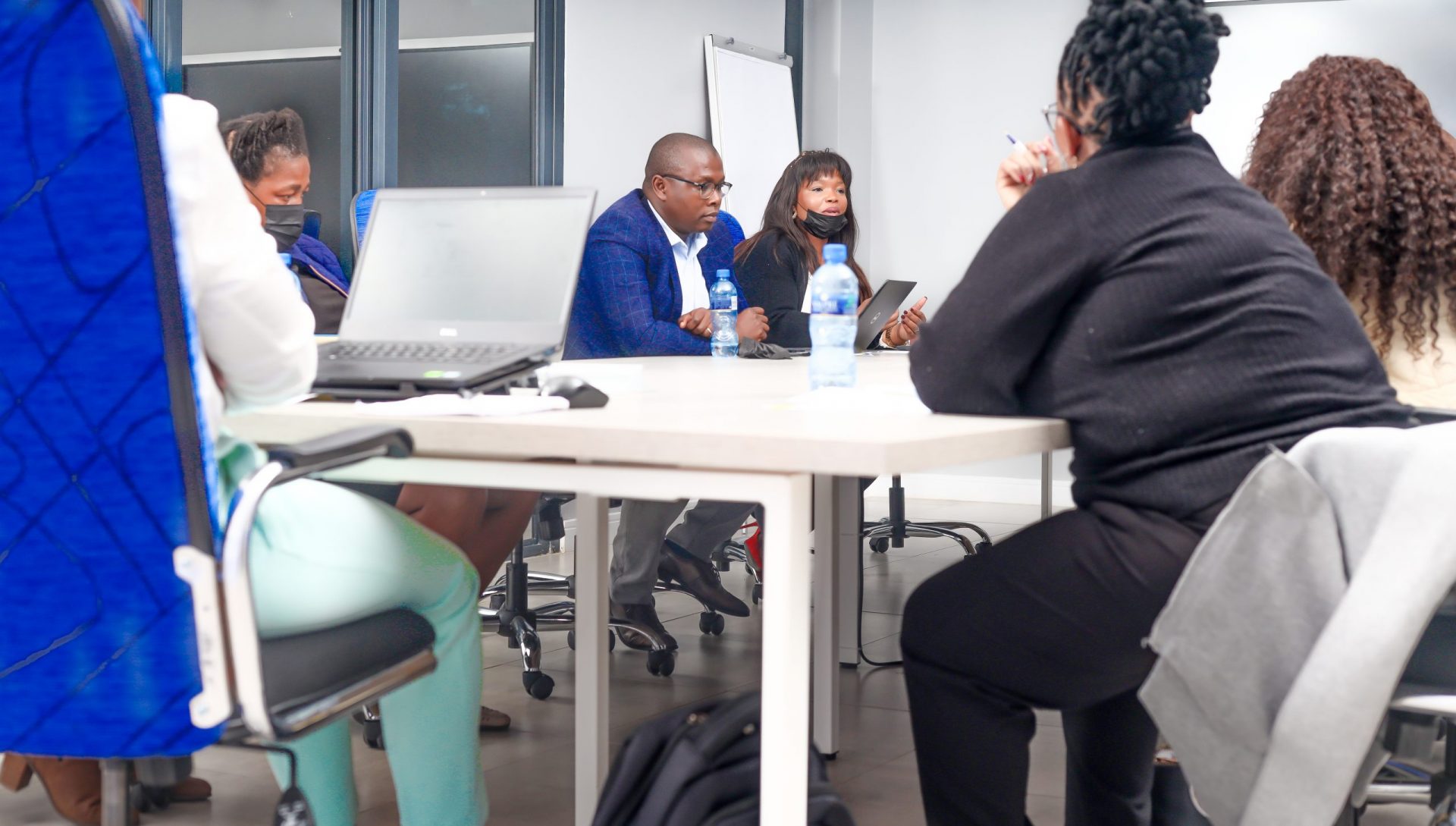 Recently, the University of Zululand's (UNIZULU) Research and Innovation Office held a meeting together with the Research Administration Department (RAD) at the University of Limpopo (UL), to benchmark research administration and development matters of postgraduates.
The purpose of the meeting was for UL to benchmark with the UNIZULU research office, as the university wants to improve on their research output and postgraduate supervision. The RAD team's visit emanated from the findings of the national doctoral review published by Council on Higher Education (CHE), hence they were seeking ideas to help with drafting an improvement plan.
UL wanted to discover UNIZULU's postgraduate and research policies, strategies that UNIZULU use to recruit postgraduate students, the support that the university provides to postgraduates and staff members and finally, the process of applications and admission of postgraduate students.
The meeting was an information sharing for both universities to learn from each other and see how they can improve their research offices moving forward.
Siyanda Manqele, Manager: Research Ethics and Postgraduate Studies in the Research and Innovation Office, expressed what it meant for the team to host a meeting with RAD. "We were delighted to host colleagues from the University of Limpopo. Fruitful discussions were held, and collaborative strategies implemented. UNIZULU's Research and Innovation Office was identified by the University of Limpopo, Research Administration Office as one of the suitable offices to be used to benchmark in promoting research management within their institution, which indicates that UNIZULU's research office is far with the required standards of research management in institutions of higher education and is on the right path," he said.
– Sinenhlanhla Ngcongo