Top Achiever Acknowledges Support of her Lecturers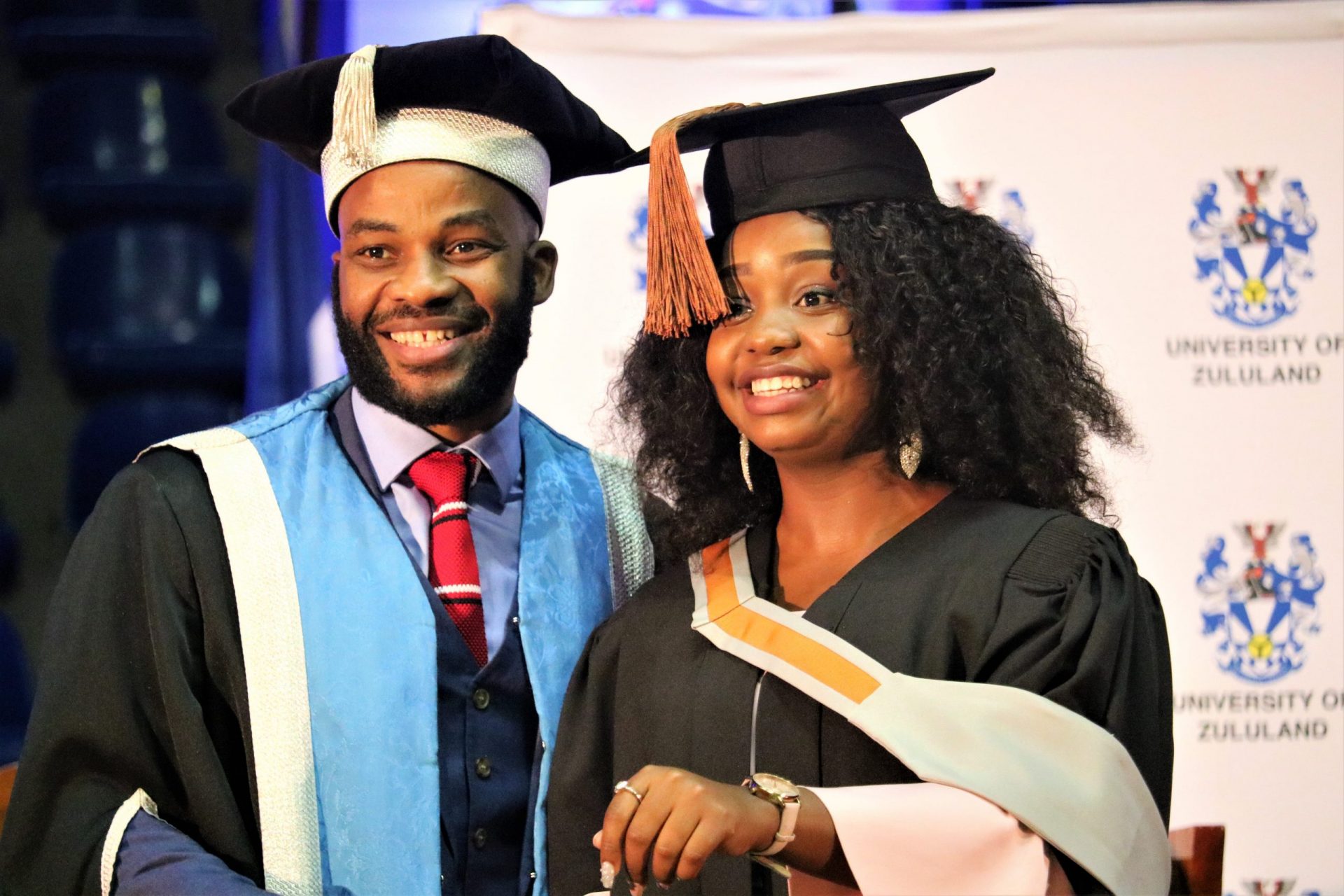 Bongiwe Clementine Gune (23), one of the top graduates in the Faculty of Commerce, Administration and Law, attributed her outstanding achievement to the support she received from her lecturers.
Gune, who hails from Newcastle, obtained a National Diploma in Logistics Management on Thursday, 16 May 2019 at the King Bhekuzulu Hall.
"I am feeling ecstatic because it was such a challenging journey. However, with the help of my lecturers, things got better. I still remember the time I got a 100% in a Mathematics test during my first year. My lecturer spoke so highly of me; I ended up crying because I could see that they really believed in me," the graduate said, also mentioning that she once received a R100 note from one her lecturers who was extremely proud that Gune passed their (lecturer's) module with distinction.
Not a stranger to excellence, Gune received two awards received an award in recognition of her academic excellence during the 2018 leg of the Faculty of Commerce, Administration and Law Annual Awards ceremony. Subsequently, she was awarded for being the top student in the Department of Logistics Management.
The proud UNIZULU alumna is currently studying towards a Bachelor of Technology in Logistics Management at Vaal University of Technology, Gauteng.
– Samkele Sokhela
Caption
Deputy Registrar Zakhele Gumede with Bongiwe Gune, one of the top achievers in the Faculty of Commerce, Administration and Law.