To Teach is to Touch a Life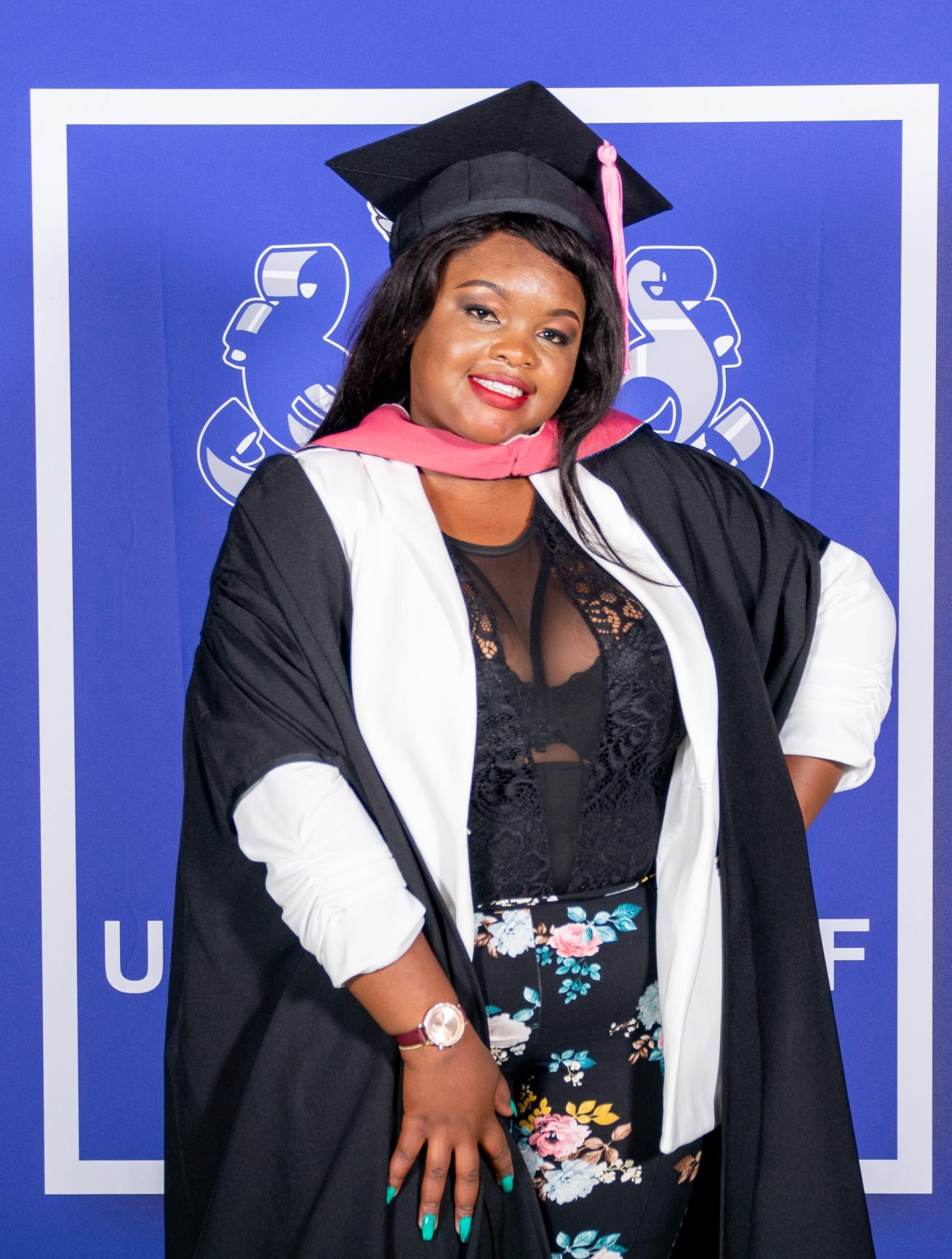 Puseletso Molefe graduated with a Bachelor of Education on Thursday, 10 December 2020 at the iconic Bhekuzulu Hall.
She drew the inspiration of becoming a teacher from her two aunts who are teachers as well as her high school teachers. The patience with which they dealt with their learners and the love they expressed to them left a good impression on Molefe.
"The way they taught us and went above and beyond the call of duty (inspired me). Looking at the situation at in the area where I grew up, there is a need for more teachers. I took it upon myself to go and study teaching because I would like to make a difference in people's lives," said Molefe.
Both Molefe's parents are late. Her and uncle have played a huge financial role in her life ever since. It was the both of them who also put money together in order to pay her registration fee when she got accepted to study at the University of Zululand.
As no journey is not without pitfalls, Molefe also found herself face-to-face with a life-changing circumstance. She was in her second year and she learned that she had fallen pregnant. Her whole world seemed to be crumbling down right in front of her eyes. Fortunately, the support that she received from her family was amazing.
Amid the challenges, Molefe was among the top students in the Faculty of Education. According to her, she has always come top of her class. Even in matric she managed to get 35 points.
Molefe obtained distinctions in all her subjects and an aggregate of 73% over the three years of study. "Being one of the top achievers is a testimony of all my efforts. I am hoping that this will open doors for me and will contribute to my professional growth. I also hope that this will inspire other young people and make them realise that hard work does pay off, irrespective of your background (or) what happens on the way. Just keep your eyes on the finish line," said Molefe.
Currently, she is looking for employment as an English and EMS teacher.
– Precious Shamase