Time for African Scholars to Rise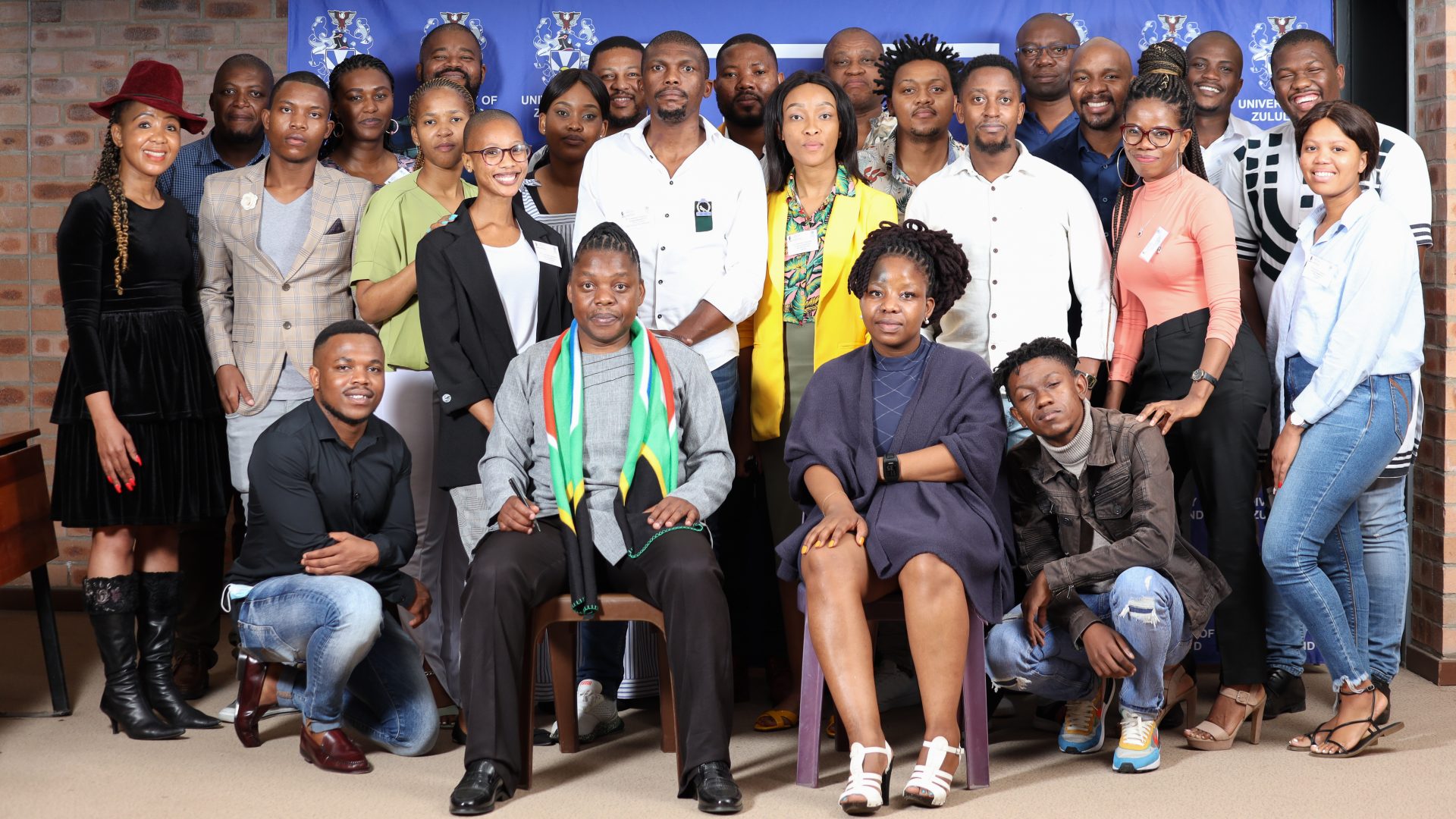 There is no better time for African scholars to embrace their identity than now. This ought to be evident in their research, the curriculum structuring process and teaching and learning practices.
This was the sentiment during the recent 7th Collaboration Symposium which was hosted by the University of Zululand (UNIZULU) at its KwaDlangezwa Campus. The theme of the event was "to advance effective collaborations, inflate innovations and call for a practical decolonisation of education".
Professor Sipho Seepe, Deputy Vice-Chancellor: Institutional Support at UNIZULU, and Prof Sandile Songca, Deputy Vice-Chancellor: Teaching and Learning at the University of KwaZulu-Natal, were invited to unpack the chosen theme.
Zooming in on the issue of decolonising education, Prof Seepe shared some thought-provoking views. In his observation, the poor representation of African scholars in knowledge formation is a matter of great concern as it renders the continent "culturally weak". He described the latter as a state of not being able to set the agenda for ourselves as a people.
"We are in another form of struggle, the struggle to decolonise ourselves and to decolonise education, and also to remove cultural domination so that we can also participate as equals in the formation of world knowledge. The idea is not to replace knowledge that exists elsewhere, but to say, 'this is our humble contribution', because if we do not do that, we'll still be on the margins watching other people play the game we should be playing," he said.
In so doing, we would directly impact the broader struggle of emancipating African people. "Until we participate in the process of idea formation, we'll always be the recipient and always be the type of people who mimic others," he cautioned.
Decolonisation needs to filter down to the classroom as well, Prof Seepe said. He believes that seemingly simple elements such as the medium of communication used or textbook or exam question scenarios need relooking as they contribute to the level at which students grasp scientific concepts. Using the climate as an example, he highlighted that referring to snow in an exam question is more relevant and practical for students residing in countries prone to snow as opposed to African students who rarely experience snowy weather.
Professor Songca's address was largely based on the effectiveness of collaborations. "Collaboration is important, especially when African scholars reach out to each other. It's because of events such as these that our people hold hands and help each other and create knowledge that contributes to the emancipation of Africans," he said.
Having participated in the collaboration symposium since its inception in 2015, Prof Songca could not emphasise the essence of this platform enough. Among the successes of the project are the collaborations he has been involved in, in the areas of nanotechnology, cancer treatment, bacterial and viral infection treatment. These have yielded research output and helped produce doctoral candidates.
Prof Songca was instrumental in a collaborative project with the vice-chancellor of Mahatma Gandhi University in India that has resulted in the production of two doctoral candidates and more than 20 publications. He also reached out to a university in Japan and had many publications, some of which are featured in a journal and some likely to undergo clinical trials.
According to Prof Songca, such progress articulates how much African researchers need to lift themselves up. "I encourage all colleagues to be creators of African scholarship, creators of knowledge that plays a part in solving some of the social problems," he urged.
About the Symposium
An annual gathering for scientists of various disciplines, the symposium was initiated by research scholar and former UNIZULU academic Professor Tshwafo Motaung. It seeks to create an intersection point for various knowledge from different institutions for a common solution towards addressing questions in the national development plan. Emphasis is placed on the previously disadvantaged group, Africans- particularly women.
"The symposium is also an expression of commitment by African scholars to assume front-line responsibility in knowledge production and in the setting of research agendas. The emphasis is on creating institutional networks that put emphasis on the collective intellectual work with a view of fostering high-quality critical habits in both knowledge and idea formation. Regular attendees include vice-chancellors, DVCs, CEOs and academics in general. This is not a field specific in general because the symposium, by its virtue, embraces innovations coming from multidisciplinary and diverse cogitations. Another novelty coming from the symposium is a rehabilitation session for individuals who report to have hurdles to ascend to the next step of their different career ladders," Prof Motaung explained.
– Naledi Hlefane
Caption
The 7th Collaboration Symposium took place over two days at the KwaDlangezwa Campus.  Scientists from various institutions of higher education were in attendance.