THE DOCTORAL SUPPORT PROGRAMME GAINING MOMENTUM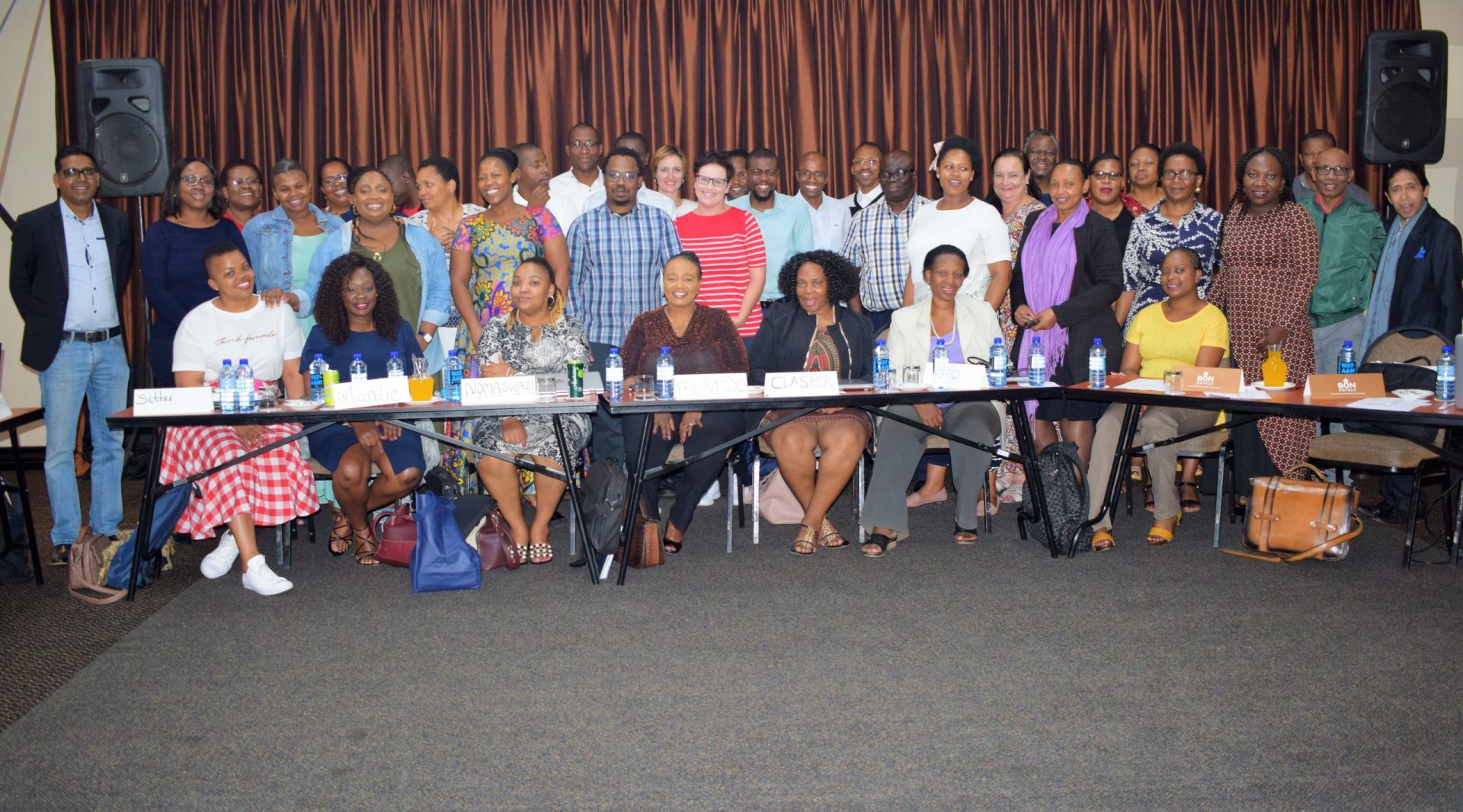 The University of Zululand in partnership with the South African Technology Network (SATN), has positively responded to the Ministers call for the production of a critical mass of quality Masters, PhDs, Supervisors and Academic Publications from universities across South Africa, as well as in response to the Targets set in the National Development Plan (NDP),developed a unique and bespoke set of programmes in this regard.
The 1st block in a series of planned workshops for 2019-2020 commenced on Monday 2nd September and it will be wrapped on 6 September in Empangeni.
The programmes have been developed, tested and refined by a team of national and international experts to meet the quality and "time to completion needs" of especially the new generation universities and the technology focused universities. Over the past three years of the SATN offering such programmes, the outcomes and outputs have been phenomenal.
The objectives of the SATN Capacity enhancement programme which aims to empower UNIZULU staff members is to strengthen the teaching and research capacity of institutions, enable qualified academics to deepen their knowledge of research methodology in their disciplines, ensure that they complete their Masters and PhD programmes in the required time and enhance their supervision skills and through ensuring submission of high-quality papers for publication to accredited journals.
In his opening remarks the Deputy Vice-Chancellor, Professor Mahlomoholo commended the University of Zululand for producing a sizeable number of PhD's graduates every year.
He further alluded that" PhD's improves research output for a university as the huge number of graduates translate into excellence and cutting edge research and teaching solutions for staff members". He then introduced the team from SATN who will be assisting UNIZULU staff members.
The group is split into 2 groups based on their fields of interest and candidates thereafter will present their initial research ideas through interactive discussions. The proposal development programme is a six module blended learning programme with residential modules and online modules. The programme is run over a two-year period taking you up to dealing with your own collected data. It has an Embedded Supervisor Programme and is based on a cohort model creating opportunities for regional, national and global networks and communities of practice. It is facilitated by national and internationally recognized academics. The programme is implemented in a novel triangular model with the candidate, supervisor and facilitator working together in a common learning space. It is a hands-on, multidisciplinary, interdisciplinary programme that is assessed, monitored and evaluated throughout the period.
One of the programme participants, Ms Sisi Ndlovu from the Faculty of Arts: Social Work Department, research study is on developing a school social work intervention model for school based violence in UMhlathuze Local Municipality. The aim of the study is to develop a social group work intervention model for victims of school violence. The school social work intervention model rationale for her study inspiration is because there is no current existing model and she has researched that through her practice as a social worker and lecturer. "School violence is sketchy and is an ongoing concern and affects the society as a whole therefore the intervention will assist in curbing this scourge, I am reading a lot of literature around the subject internationally in order to formulate views of international scholars as I anticipate that it will craft a desirable South African model" she concluded.
Another programme participants is Thuli Mngomezulu whose study is on perceptions of lecturers and English additional language students.