Tenacious Future Accountants and Auditors Empowered During Career Day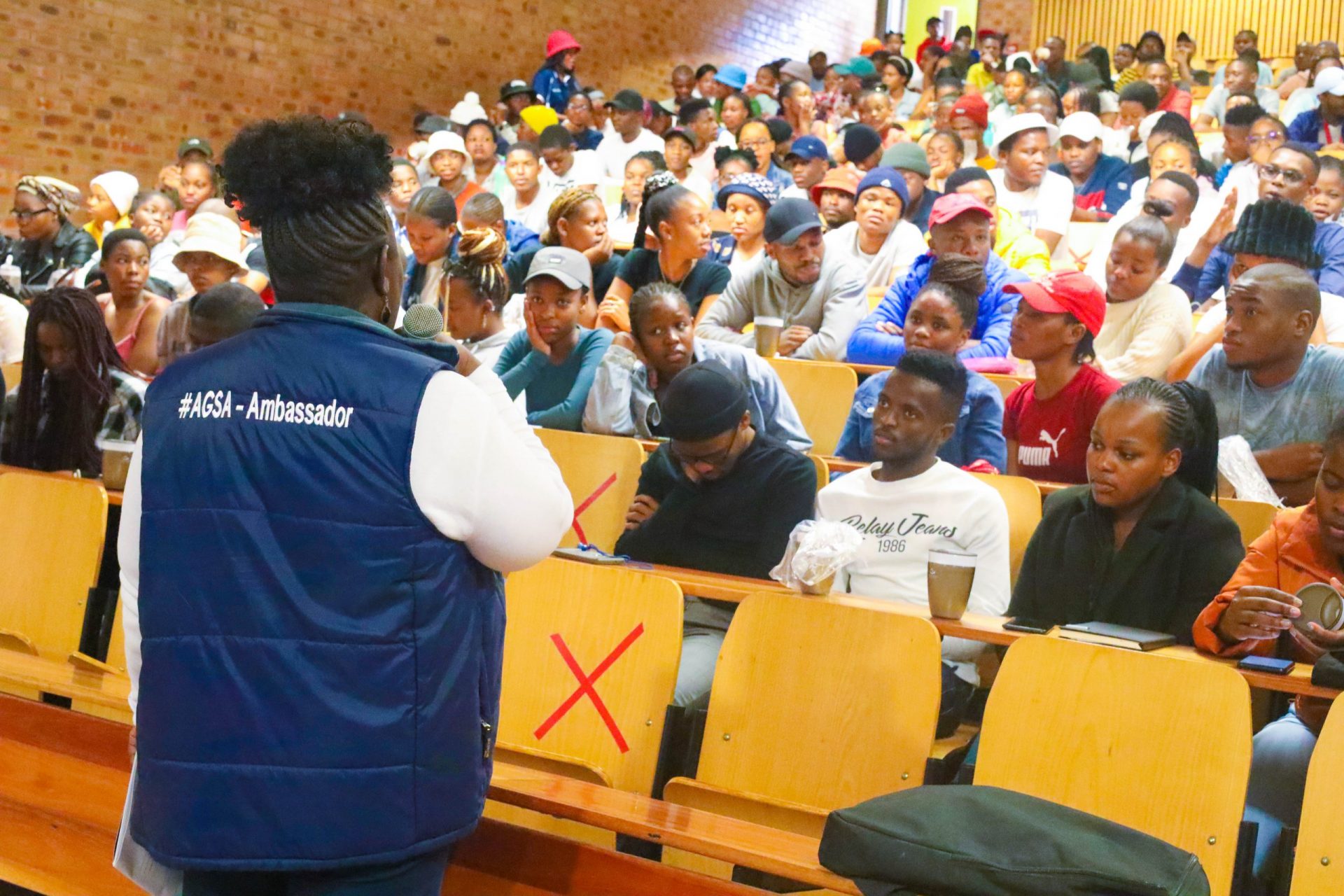 The Department of Accounting and Auditing at the University of Zululand (UNIZULU), KwaDlangezwa Campus recently hosted a career day for its first, second, and final-year students. This career day was aimed at capacitating students in terms of the relevant knowledge and acumen they would need in the accounting and auditing fields.
Different keynotes gave the students career advice, and told them about the job opportunities available within the accounting and auditing professions. They also shared information on bursaries and internship opportunities available to students.
Siphelele Khomo, a qualified chartered accountant and a senior lecturer at UNIZULU, stated the purpose of the day and expressed her feelings as she witnessed students filling the room for the career day.
"This event is about empowering you because some of you are here asking themselves what they are going to become when done with their qualifications. This career day is to give answers as to where you are going, what to expect, and how to react," she said.
As one of the keynote speakers, Tshisi Mokoditoa from Auditor General South Africa (AGSA) explained to students what the role of AGSA is, how it operates and what its relevance within the country is. "AGSA is part of the constitution. We are from chapter nine of the constitution with other [entities] like your public protectors. We have a constitutional mandate, and we exist to strengthen our country's democracy by enabling oversight, accountability, and governance in the public sector through auditing, thereby building public confidence," she said.
She went on to explain AGSA's selection criteria and how they offer bursaries to students. She told the students that the bursaries are now open and that for one to qualify, a student needs to be doing their studies at a full-time university and pass with 65%.
UNIZULU alumnus Mpendulo Sikhakhane, who is currently an assistant manager in cost management at Toyota, shared what he does in his position, the employment opportunities that are available, and the processes that a student would undergo to be employed.
Siyabonga Dlamini from KZN Provincial Treasury laid out the role and the relevancy of the department in his presentation. In a nutshell, he said that the department is the custodian of national funds. This includes funds from departments, municipalities and entities. He also mentioned that they have internships and the chartered accountancy programme.
The chairperson of the Association for the Advancement of Black Accountants of Southern Africa (ABASA) Ntandoyenkosi Shamase encouraged students to strive for the best in the accounting profession and to make it out there. "In South Africa, we are shot of accountants and engineers and ABASA is capacitating high schools to produce learners that would tackle these fields," he said.
Other keynote speakers also gave words of inspiration as well and students were allowed to discuss with the panel through a question-and-answer session. Closing remarks in appreciation of all students were issued by Mthunzi Thabede.
– Wandile Mathonsi