Sweet Victory for a Superb Supervisor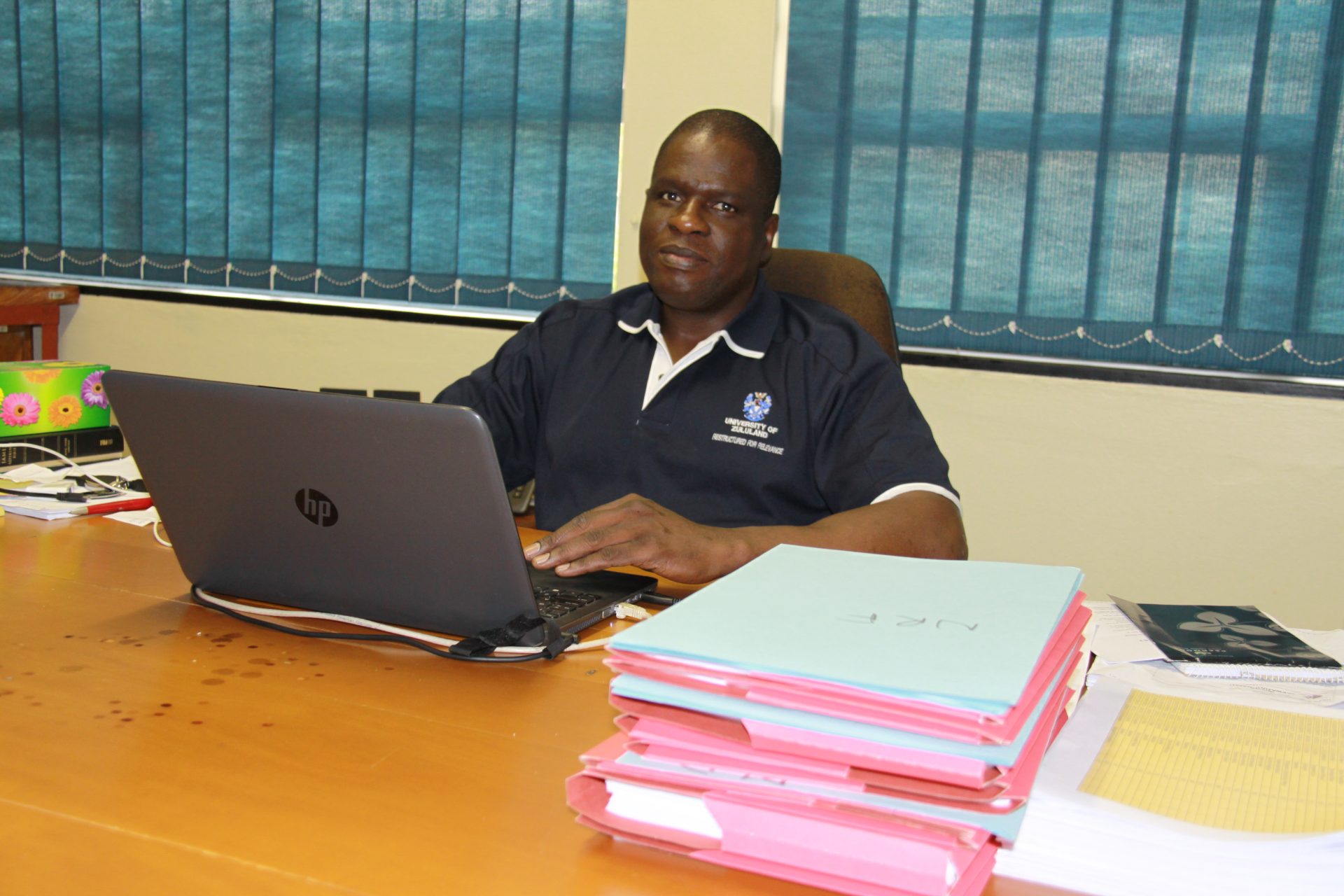 University of Zululand (UNIZULU) academic Dr Inocent Moyo, Head of the Department of Geography and Environmental Studies, has stood out as the supervisor with the highest number of graduates in the Faculty of Arts this year. He had a total number of eight graduating students; one of whom received a PhD degree and seven who obtained master's qualifications.
Dr Moyo clarified that before he takes master's or PhD students for supervision, he engages in a discussion with them so that they understand and agree to the "rules of engagement". This assists both him as a supervisor and the students to understand what is required of them.
"Some students, do not always respect the rules of engagement and one always has to sit them down and motivate them. Successful supervision of master's and PhD thesis sometimes requires a certain level of counselling. For instance, at a certain point, one realises that a student wants to give up on their research and that's the time for an intervention and this calls for an understanding of the problems of the student and guiding them to successful completion of their studies," he explained.
It is clear that the successful completion of a dissertation is just as much a function of the intelligence and training of the student, as the ability of the supervisor. "The fact of the matter is that both the supervisor and student must be focused on the task at hand. The students in particular must give their undivided attention to their studies and the supervisor must create a conducive environment for the students to undertake their studies. Context matters as much as content. By the former I mean the conditions in which the students must work, which the supervisor should create and by the latter, I refer to what the student brings. Let me use an analogy here; when you bake a cake, there are ingredients needed and the stove must be adjusted to the appropriate temperature. If that is not done, you can't have a proper cake, no matter how beautiful or expensive your ingredients are," the academic noted.
It took Dr Moyo three years to supervise the PhD student who graduated today. Among the challenges that he faced is motivating a huge number of students to complete their research. According to him, some students easily want to give up on their studies and it is no easy feat to counsel and convince them to stay on.  There were moments where he had to work beyond the call of duty but if it meant seeing his students' research project to fruition, he worked wholeheartedly.
He loves challenges around research because they present an opportunity for him to grow his knowledge and experience in academia. "Without challenges one cannot grow. In academia, one must always push the limits, if research and scholarship is to remain relevant and a contributory force to the betterment of the human condition," Dr Moyo concluded.
– Precious Shamase