Students to Run in SA Cross Country Championships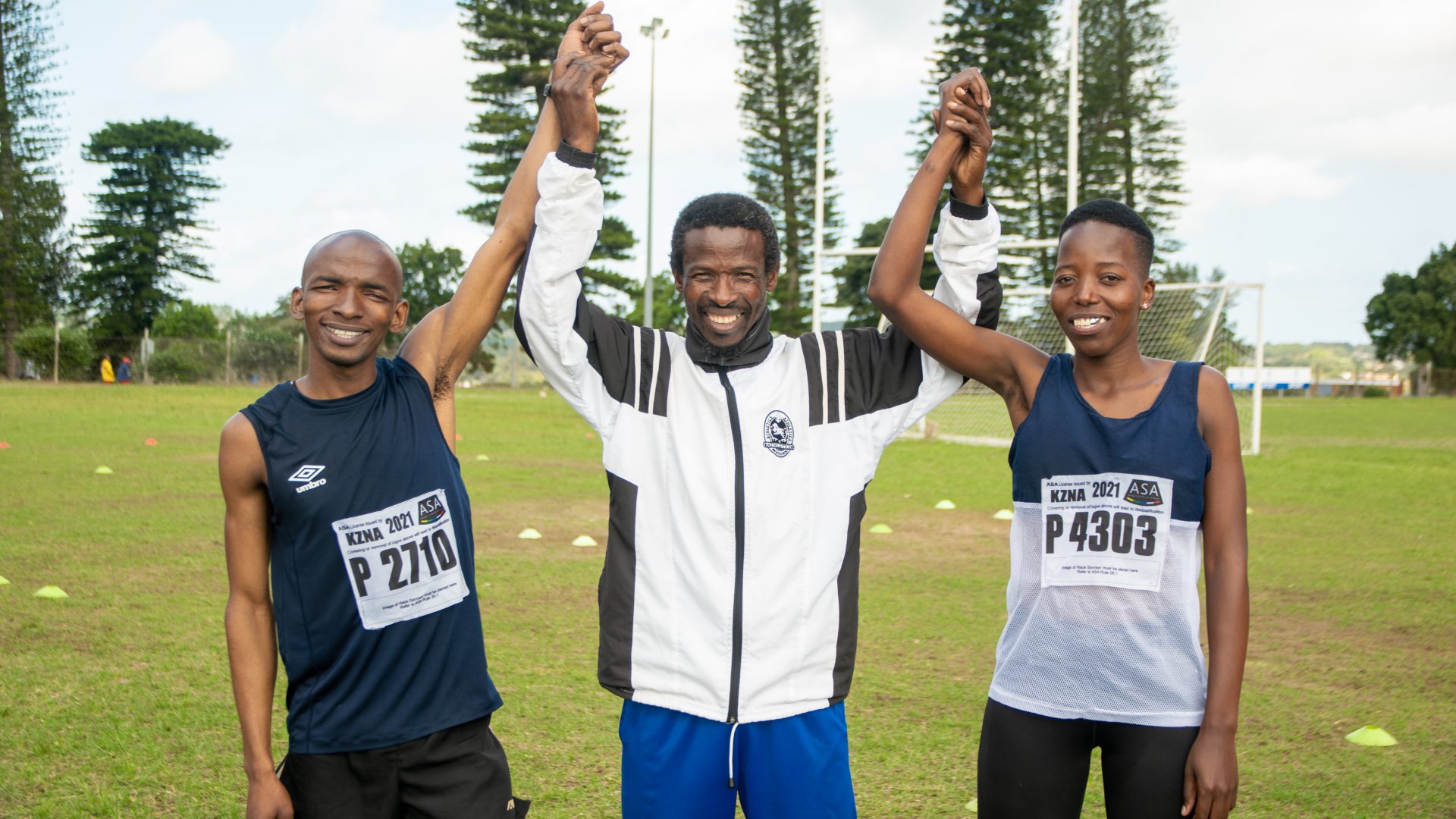 Excitement is on an ultimate high for student athletes Sinothile Mthiyane and Apendule Vusani who are only a few hours away from competing for the coveted cross country champion titles in the upcoming South African Cross Country Championships.
Taking place on Saturday, 18 September, the championships will see cross country greats from around the nation coming together to tackle various obstacles found along the 4 kilometres and 10 kilometres routes in Amanzimtoti, where the competition will be held.
Mthiyane and Vusani will each go head-to-head with their counterparts in the 4km female and male races, respectively. This comes after their success during the recent KZNA Cross Country Championships, also held in Amanzimtoti. The pair participated in the 4km races here as well, ultimately taking the fifth of the top six positions who were to represent the province in the national championships.
"I am so excited to represent the province and my university. It's been a long time coming as I have been trying to qualify for the provincial championships for almost four years now. Being among the top six qualifiers for the national championships is a bonus and winning in this competition will be like the cherry on top," said Vusani, a third-year Bachelor of Education student.
Mthiyane, who had also tried to qualify for the provincial leg of the competition more than twice said she is more than ready for the race on Saturday as both she and Vusani have been training relentlessly.
"The whole of last year and this year we have been training non-stop, even when there weren't any races. I can confidently say I am ready for the race as I have been waiting to compete in these championships for a long time," the third-year public administration student shared.
Equally confident in the student's success in the upcoming competition is UNIZULU Athletics Club Coach Jabulani Mnguni. He is adamant that Vusani's impressive speed will see him taking gold. He also has immense faith in Mthiyane's ability to win gold in the ladies' race. In their training routine, Mnguni said the focus has been on endurance, strength and speed exercises. This has ensured that the students are adequately prepared for the upcoming challenge.
– Naledi Hlefane
Caption
Apendule Vusani, third-year Bachelor of Education student, Jabulani Mnguni, UNIZULU Athletics Club Coach, and Sinothile Mthiyane, third-year public administration student.