Today being Valentine's Day, love is in the air.
In celebration of the day, UNIZULU students however took a different approach by proudly proclaiming their love and reasons thereof for the University of Zululand.  This is what they had to say: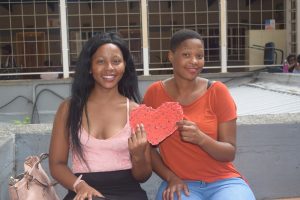 Nosipho Malinga, third-year B Ed student and Bongeka Dlamini, second-year BA Development Studies student
"We love UNIZULU because it is a big open spaced University which houses students from diverse cultures. The University is also very supportive of our needs as students."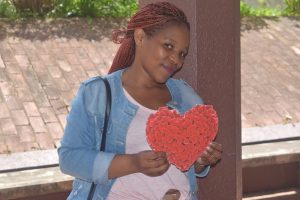 Zamo Mngoma, fourth-year BA Dual Major student
"I love UNIZULU because the lecturers are extremely passionate which motivates me to perform well during class. I also love the university because the lecturers and staff are friendly and helpful."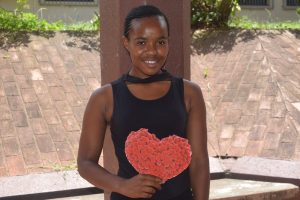 Nokukhanya Nxumalo, second-year B ED Intermediate student
"My love for the University was borne through countless stories that my high school teachers would tell us about their experiences at the University. I can understand why they loved the University. It feels like home".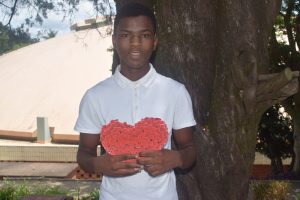 Ntuthu kaGasa, first-year B ED student
"I love the University because of its quality education and the campus has a welcoming positive vibe which makes it easier for a first entering student to feel comfortable".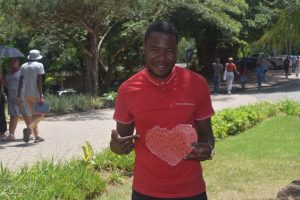 Victor Sithole, MSc in Animal Science student
"I love UNIZULU because it is filled with people who influence and motivate you in a positive way. I would never have completed my degree without the support that I was given at this University. I also love this University for its cultural diversity. My home is in Mpumalanga and that is all I knew until I came here."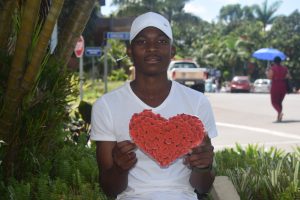 Andile Zulu, fourth-year BSc in Animal Science student
"I love UNIZULU because the people here are not judgemental and pretentious. Friendships made here are worthwhile. I also love the fact that it is in a rural area which is far from all the social peer pressures found in universities in more suburban areas. I'm not tempted to focus on other things other than my studies."
-Hlumelo Nyikana