Students Inspired by Veteran Actor and Isibaya's "Jola"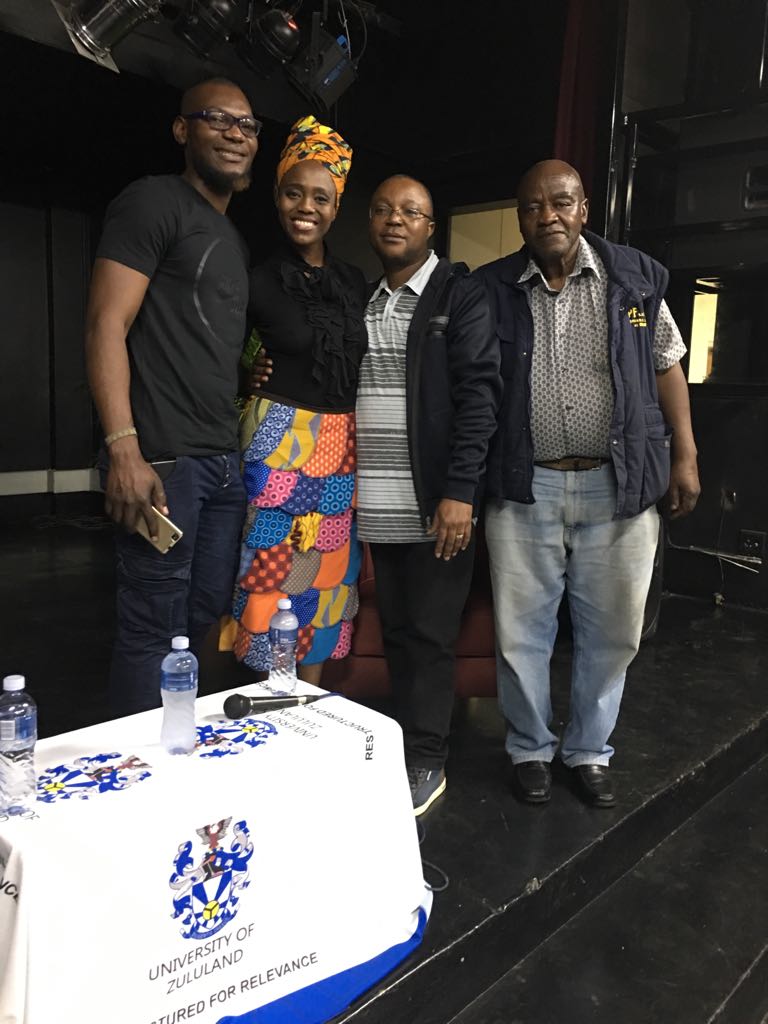 As part of Women's Month celebrations, the University of Zululand's Department of Creative Arts held a stirring event which saw veteran actress Gcina Olifant from South African popular drama Isibaya giving a public lecture to the aspiring actors on Women in the Creative industry.
Students left the occasion motivated and inspired by the actress's career experiences.
And as part of the lecture, Olifant kicked off the event by expressing the overall challenges that are faced by women in the creative arts industry.
Furthermore, she advised students that the main key to success in the industry is to have principles and focus even when hardships prevail. "The realities of the creative industry are that there will be many things that will set you off and there will be many things that you will be unhappy with, but if you are focused and principled, you will make it," she told students.
Olifant additionally encouraged students to be hard workers and urged them to not take shortcuts by agreeing "sleeping their way to the top". "It is a sad reality that in a male dominated industry, women are often subjected to all forms of abuse, and because of their desperation they usually give in. One has to really stand their ground and be rooted on some strong principles to be able to escape this trap. We must support each other to end this unethical trend because this tarnishes the image of the industry," said Olifant.
UNIZULU's Department of Creative Arts also staged Faces; a one-woman play which talks about women abuse amongst other issues. After watching a breath-taking rendition of the play that tells the tale of a woman with emotional scars, an emotional Olifant expressed awe at the degree and nature of talent she had witnessed. She commented on the actor's ability to hold the character from the beginning of the story to the end.
In conclusion, she urged all performing students to never underestimate the power of training and rehearsals.
"For one to be able to pull off a highly emotional play as such as that one, you really need to be able to dig deep into your emotional reserves, prepare yourself enough and vocally. What I have just witnessed here is breath-taking," she concluded.
Students were also inspired by the experience. "This lecture was such an inspiration. We are really thankful that we had such an opportunity. Opportunities like this are rare. I learnt a lot," said Mthobisi Hlabisa, third-year Directing student.
Another student, Samkelo Mqadi who is doing his second year in Drama said, "This lecture was so relevant in answering my questions on how we will ever be able to access big production houses and television productions such as Generations and Isibaya. We as KZN based artists sometimes cannot go for auditions in Joburg and other cities, but the encouragement we got from Mam' Gcina to register with acting agents was helpful."
Gift Marovatsanga, a Lecturer from the University's Creative Arts Department accredited teamwork following the success of the event. He also thanked other departments from the University for their support in hosting the successful event.
-Samkele Sokhela