Stand by! Cast ready? AND Action! UMOBA students' arts festival unzips young minds at UNIZULU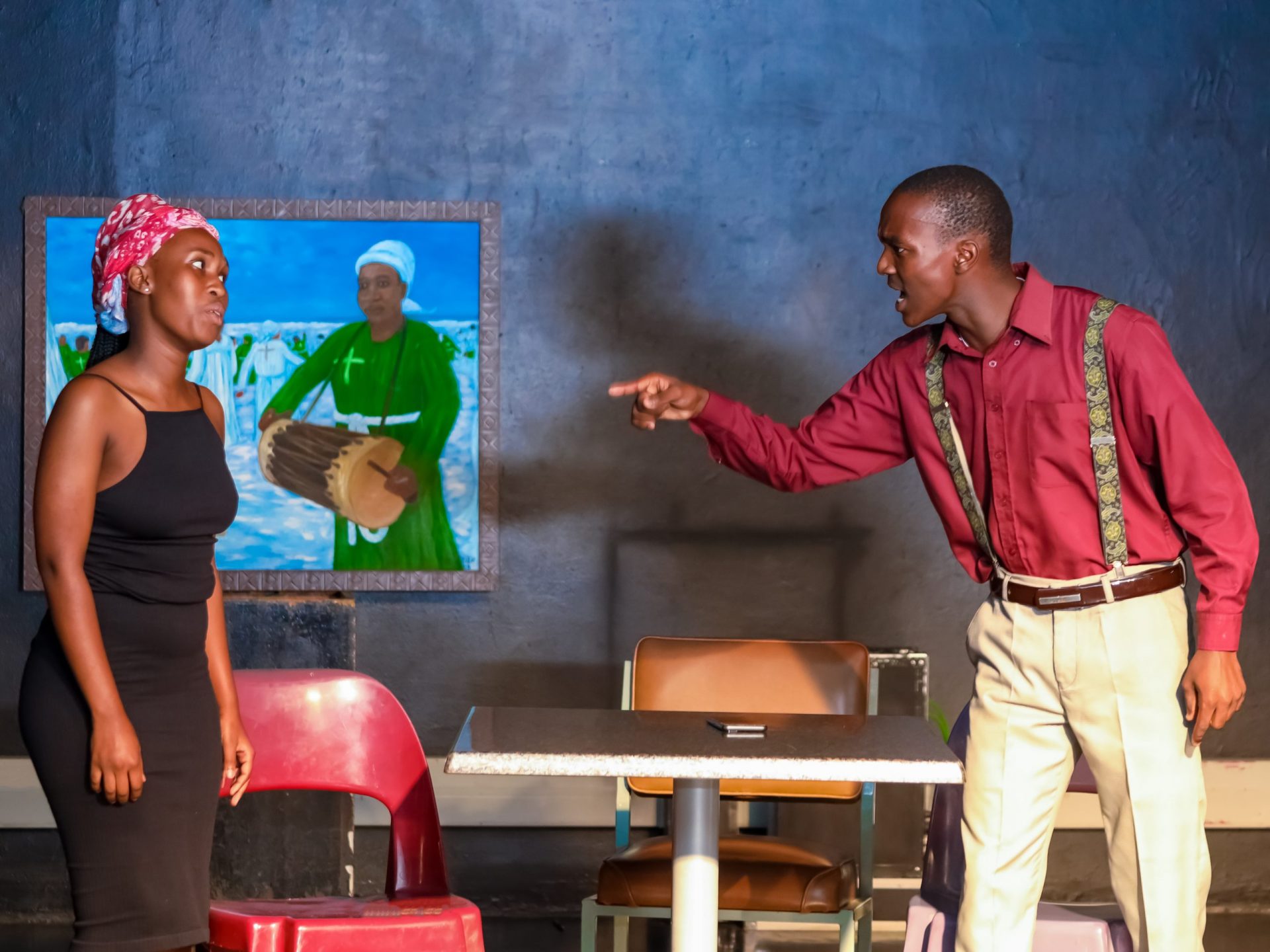 Department of Creative Arts of the Faculty of Human Social Sciences' (HSS) staged the 2nd annual UMOBA STUDENTS' ARTS FESTIVAL with an array of 40 plays based on the theme: arts for resilient, united communities at the Black Box Theatre from the 20-22 October 2022, 09H00-17H00. The festival highlights were site specific performing arts disciplines, acting, Music, Dance, and theatre. Department of Arts and Culture attended the festival, and several Departmental alumni attended this event to mention Makitle twins from Durban Gen telenovela. This UMOBA STUDENTS' ARTS FESTIVAL was staged as a part of a broader Arts Festival scheduled for December 2022 which is supported by the Department of Arts and Culture.
The festival was first staged in 2018 as a platform for Third Year students to showcase, through a myriad of performances, the diverse skills that they have accumulated over the years as students of the Department of Creative Arts at the University of Zululand. The envisaged Umoba Arts Festival 2022 will therefore serve as the inaugural annual event that will bring the University of Zululand and its surrounding local and district municipalities together in co-creating a platform for diverse creative and cultural interactions and initiatives. The festival will use various creative art-forms to promote collaborative and progressive initiatives; to build links between the various creative and cultural institutions and individuals, while locating the community as a site of creativity. By creating such platforms for building community relationship and links, the University will indeed be pursuing and implementing its mission of being 'a node of African Thought'. The festival's statement is to inspire diverse audiences with great artistic experiences', with a theme Arts for resilient, united communities
Dean of Faculty of Humanities and social sciences (FHSS) at UNIZULU Professor Mogomme Alpheus Masoga welcomed both the guests, staff who attended the festival, as well as students who were the part of UMOBA Arts Festival. He further thanked all the participants and the organizers of this festival and encouraged students to keep creating the good work in the sector of performing arts.
Gift Tapiwa Marovatsanga the UMOBA Arts Festival Director 2022 gave the attendees the purpose of the festival. One of the festival's objectives is to create a safe space for artists and audiences to engage, dialogue, debate on matters of socio-economic importance "The UMOBA festival derives its name from sugarcane. Sugarcane is a strategic crop for KwaZulu-Natal, where sugarcane production is located, comprising a substantial percentage of field crop gross farming income in the province." uttered Marovatsanga.
The former students Tsidi and Tsidiso Makitle well known from Durban Gen telenovela on eTV had a session with the departmental students giving heads up on the way of paving their way to the creative industry.
Philisiwe Madlala a third-year student director appreciated the opportunity to be a part of directors who directed a showstopper play among 40 plays presented in this festival and acknowledged the cast for a wonderful work they have done in presenting this masterpiece of arts. "It wasn't easy at times because we would have different opinions as directors which led to not seeing eye to eye. The little fights we had as a group made this a wonderful and a meaningful piece otherwise it wouldn't have happened. The production wasn't easy because it was a devised play therefore, we had to apply quite a lot of realistic techniques since it was a realistic play." Asserted Madlala
Ntethelelo Vela Shezi a second-year student gave a tremendous performances of a choreography and stage play during the festival. He revealed that he put in a lot of work and sleepless night to pull out such a performance. "We first performed for the practical exam with my dance partner and later that day Masedi a dance lecturer told us that we were going to perform our choreography on{at} the festival day. I was nervous and happy at the same time being part of the festival, the experience of performing for the masses of audience for the first time. I wanted to give the best performance to the audience." Stated Shezi
– Mbuyiselo Bonani Mlaba