Shining Light on the Importance of Research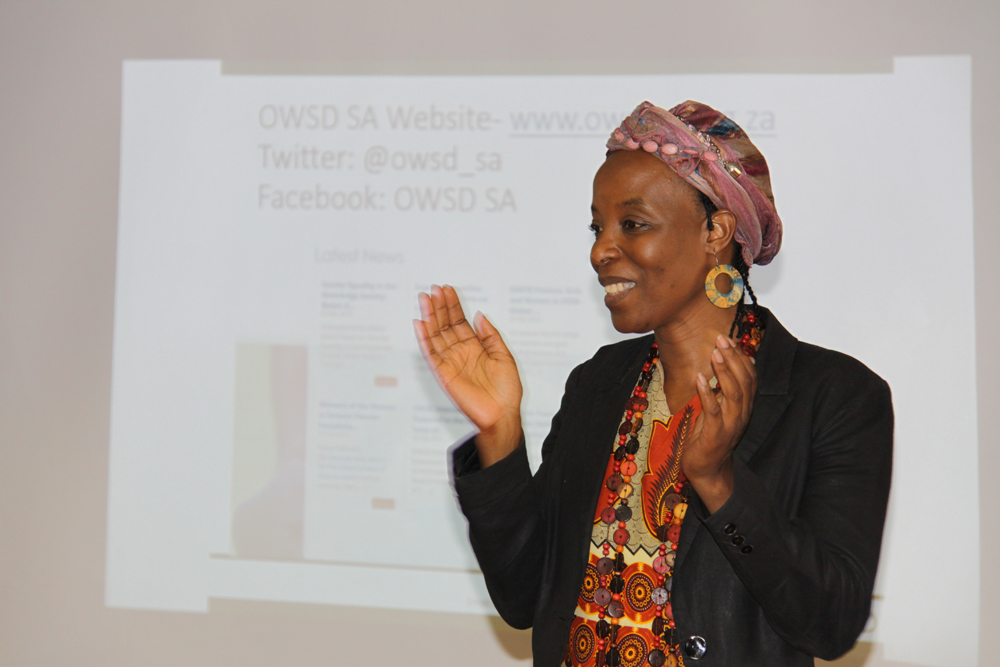 The annual Research Awareness Week at the University of Zululand is currently underway, with the launch of this year's event placing strong emphasis on the need for universities to conduct research in order to help society move forward.
The weeklong event- which started on Monday, 11 September and ends on Friday, 15 September 2017- hosted Professor Sibusiso Moyo, Deputy Vice-Chancellor: Engagement at the Durban University of Technology as its keynote speaker during the launch. Prof Moyo, who is also Associate Director and Associate Professor in the Department of Mathematics, Statistics and Physics at DUT, holds a PhD in Mathematics. In her position as Deputy Vice-Chancellor: Engagement, Prof Moyo is responsible for research policy development, implementation and evaluation.
"We (as researchers) need to try and choose projects that talk to the community," said Prof Moyo. "It's important to build those types of relationships because the impact of your work and where you publish is very important. When we design, we must think long term," she further urged.
Elaborating on research that "speaks to communities" as well as why universities should conduct research, Prof Moyo listed poverty alleviation, the expansion of global knowledge, economic empowerment, improvement of African challenges as well as transformation, equity and gender equality as some of the areas that can benefit through research production.
"Do we know where our graduates go after they graduate? Do we have a system that talks to us and tell us what happens to our graduates after they leave our universities? That's also another opportunity for research," said Prof Moyo.
With research feeling the pinch of limited funding and resources, Prof Moyo said collaborations, the creation of research focus areas as well as mentorships are some of the solutions to the problem (of a lack of funding). "One of the key things that researchers are supposed to do is compete for (research) grants. In most cases, if you don't have grants to do your research, what the institute gives in terms of finding is never adequate. When you do your application, it's also important to make use of mentorship opportunities as well as collaboration. There are people who succeed despite all odds. Resilience is key. Don't give up because things look bad. Look out for opportunities. There are a lot of opportunities out there such as collaborations and partnerships," said Prof Moyo, also inviting UNIZULU to collaborate with DUT in terms of research, saying that she believes that there are some intersections where the two universities can exchange information.
– Precious Shamase
Pictured: Professor Sibusiso Moyo, Deputy Vice-Chancellor: Engagement at the Durban University of Technology. Here, Prof Moyo was delivering her keynote address at the launch of this year's (2017) annual UNIZULU Research Awareness Week.