Scholar Discusses Impact of Hypoxia-inducible Factors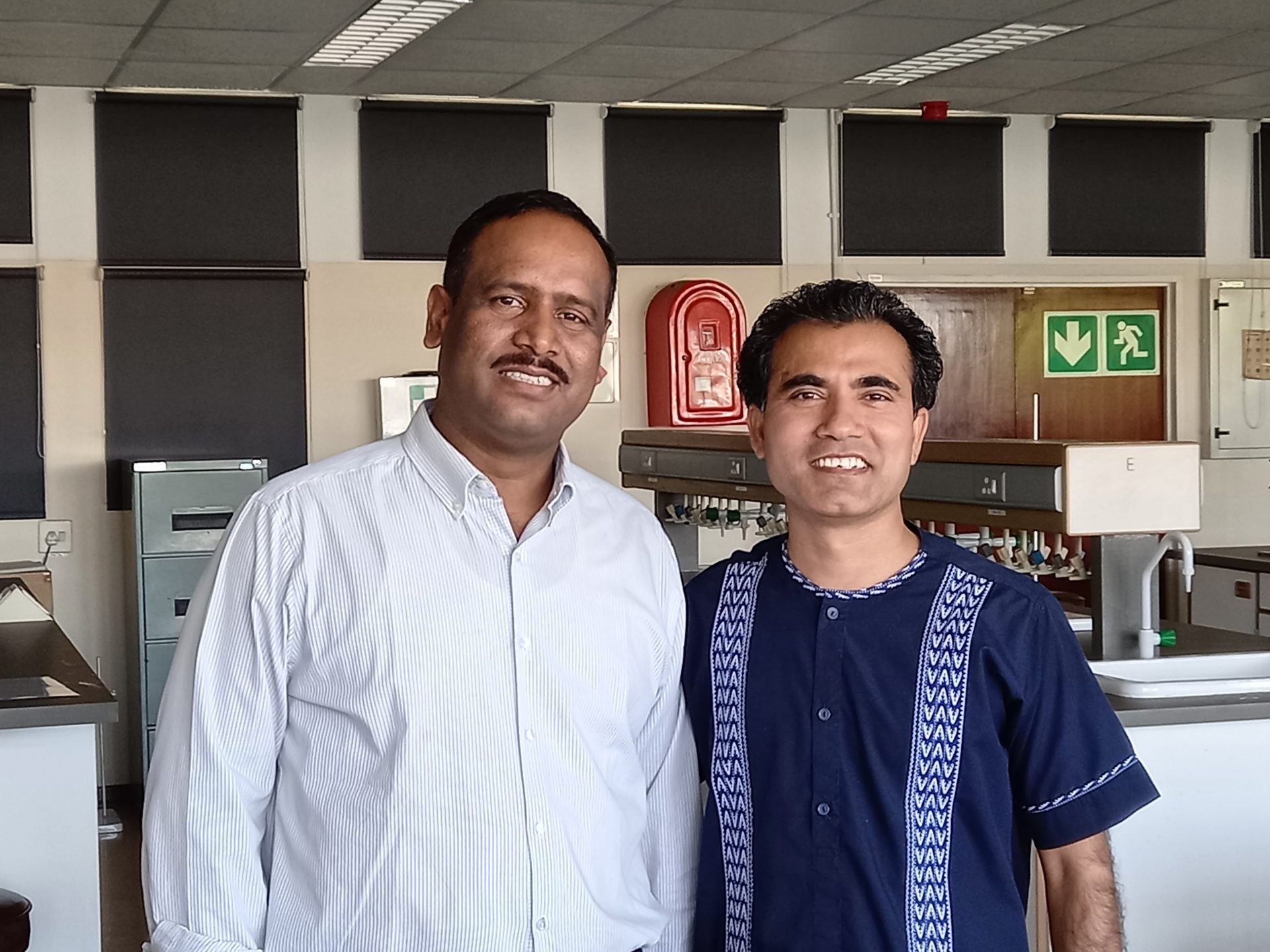 The Department of Biochemistry and Microbiology at the University of Zululand (UNIZULU) hosted a virtual talk on Monday, 29 November 2021, which focused on how transcriptional dysregulation of hypoxia-inductible factors leads to cardio-respiratory diseases.
The talk was delivered by Professor Vaddi Damodara Reddy from REVA University in India. In a nutshell, it was about how hypoxia-inducible factors (HIFs-1α and 2α) and transcription factors regulate oxygen homeostasis in the cellular environment, specifically during hypoxia (low oxygen in the tissues). Prof Reddy detailed how the said HIFs play a crucial role in adapting living organisms to different oxygen conditions, thus leading to respiratory diseases. Breathing and blood pressure are under constant homeostatic regulation to maintain optimal oxygen delivery to the tissues. The imbalance between these leads to hypoxia and thus cardio-respiratory diseases.
Prof Reddy highlighted that  if oxygen is low, HIFs will express more so that our body cells can survive. He presented detailed experimental evidence using animal models and cell lines on how HIFs adjust their expression depending on oxygen levels. He pointed out that a lot of research is ongoing to develop new drugs targeting HIFs to fight the diseases mentioned above.
Intended Exchange Programme
Following the talk, Prof Khajamohiddin Syed from UNIZULU's Department of Biochemistry and Microbiology, said: "I hope to establish a student exchange program with the visitor's university to enable our postgraduate students to research in physiomics. Physiomics is the field that employs bioinformatics to construct physiological features that are associated with genes, proteins, and their networks. Bioinformatics is a scarce skilled research area and one of the pillars for the 4th industrial revolution."
Prof Syed has recently introduced  bioinformatics research at  UNIZULU. Within a short period, ground-breaking research in this area placed the University in the news due to a discovery of novel proteins to combat gastrointestinal pathogens and a proposed new classification of iron-sulfur cluster proteins in the world. Porf Syed believes that collaboration with such an eminent scholar would undoubtedly help develop new bioinformatics areas at UNIZULU and thus in Africa.
– Prof Khajamohiddin Syed and Precious Shamase
Caption
Prof Vaddi Damodara Reddy and Prof Khajamohiddin Syed.