SATN DOCTORAL SUPPORT PROGRAMME A SUCCESS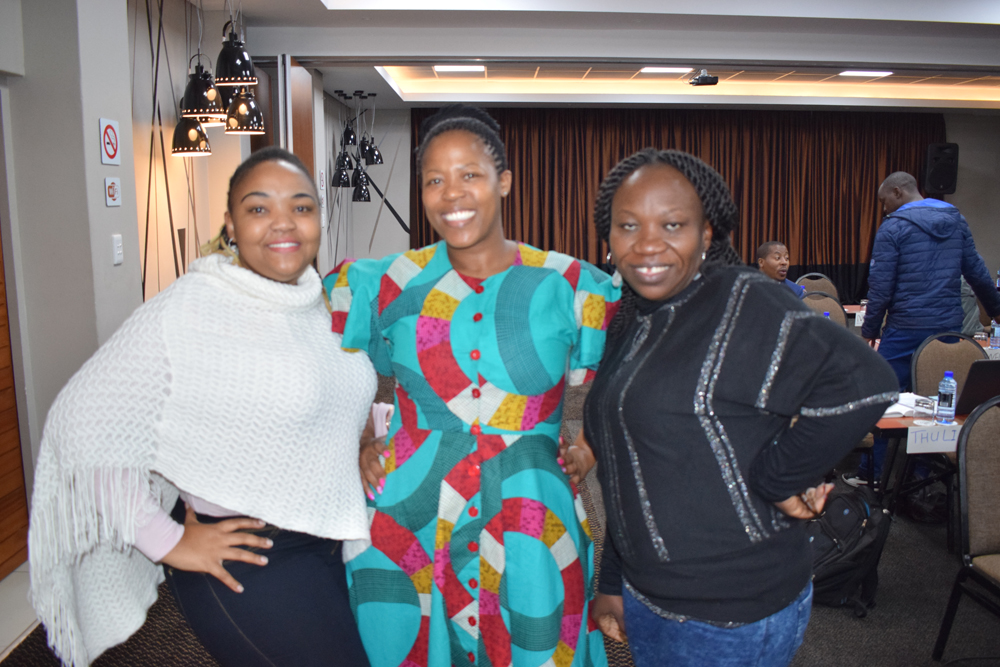 The week long initiative between the University of Zululand (UNIZULU) and South African Technology Network (SATN) took a positive direction after the group of academics (Masters, PhDs, Supervisor's and academics Publications) in different fields met to discuss fundamental issues in the research spectrum. This programme also strengthened the teaching and research capacity of the institution with a view of intensifying the norm for Academics to deepen their knowledge of research methodology in their disciplines.
The Programme saw a group of delegates separated in a group of two based on their fields of interest, they presented their initial research ideas and also had an opportunity to engage and discuss the crux of meeting the high standards of Doctoral Capacity Development. This shared model draws on a pool of the best researchers and scholars nationally and internationally to raise the standards at Higher Education institutions.
Speaking during the week long workshop, Prof Ahmed Wadee (SATN), focused on the objectives of this profound initiative. He mentioned that the Programme seeks to encourage the production of at least one high quality journal publication from the dissertation in an accredited Journal. "This programme encourages the production of at least one high quality journal publication from the dissertation in an accredited Journal. The SATN has a partnership with the International Journal for Science, Technology and Society and candidates will be encouraged to submit to this journal.
Given that there is currently no formal training for supervisors and that South Africa has a dearth of supervisors, the embedded supervisor enhancement programme will not only ensure the production of Doctorates in the three or four-year period but will also introduce current supervisors to new supervision methodologies and will create a community of practice amongst the supervisors on the programme" alluded Prof. Ahmed.
One of the PhD candidates, UNIZULU's Nomaswazi Dlamini from the Department of Politics and International Studies applauded the initiative by SATN and UNIZULU and honoured the way this programme was parcelled and even craved that such initiatives should have been a two-week long programme to allow further engagements between the academics. "I would like to convey my gratitude and would like to say thank you very much for such an opportunity, I would like to believe that we have been transformed as young and emerging scholars and researchers.  What we have learned here is going to produce quality researchers and supervisors. The week was short and the information was a lot, but very fruitful week and I am grateful for that. If it was up to me, all institutions in South Africa should really partner up with SATN in order to produce quality research and leading scholars in different fields". Concluded Nomaswazi.
Prof Ahmed said that all the resolutions and recommendations will be tabled to the Deputy-Vice Chancellor for UNIZULU, Prof. Xoliswa Mtose for further interpretation.