Sasol Foundation and Sifiso EdTech Launch Robotics Lab at UNIZULU Science Centre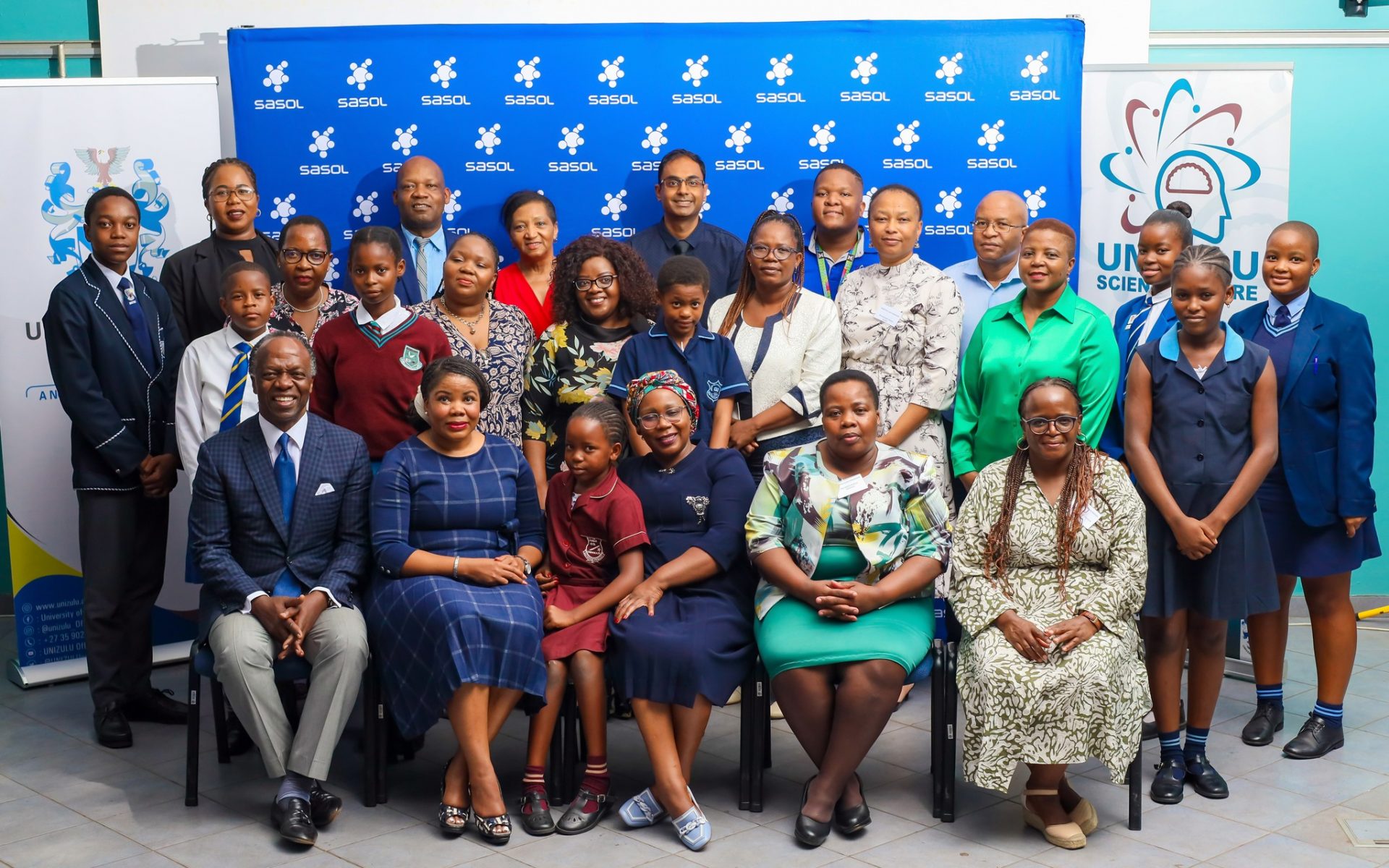 The University of Zululand (UNIZULU) Science Centre, rated as one of the best in Africa, now boasts a new robotics laboratory which has been sponsored by Sasol Foundation in partnership with Sifiso Edtech, a company founded by Sizwe Nxasana and Dr Judy Dlamini that provides turnkey educational robotics solutions to schools.
The fully equipped lab was recently handed over to the science centre in an event attended by representatives of UNIZULU, Sasol Foundation, Sifiso EdTech, the Department of Trade, Industry and Competition and the KwaZulu-Natal Department of Education.
The establishment of this facility is linked to Sasol Foundation's broader drive, in conjunction with the Department of Basic Education (DBE) and other stakeholders, to develop STEM education and careers. Noxolo Kahlana, Head of Sasol Foundation, explained that the Sasol Foundation-DBE partnership contributes to building relevant skills while "reducing the digital gap that currently exists between well-off schools and low-income and rural schools".
Kahlana observed: "We contribute a lot to the coding and robotics curriculum. So, this curriculum will enable learners to transition to the new world of work with ease as they get an opportunity to create, innovate, problem-solve and collaborate early in schools. The acquisition of these skills by learners will transform industry, contribute to the growth of business and competitiveness our country."
Through its partnership with DBE, Sasol Foundation has contributed to the development of the draft curriculum which was approved by Umalusi in 2021 and is currently awaiting final approval. The partnership has seen approximately 450 provincial training teams supported, with 3 100 grade R – grade 8 teachers trained nationally in the past two years. To support the implementation of the practical component of the curriculum, the foundation further partnered with Tshikululu Social Investments and Sifiso EdTech to establish seven coding and robotics laboratories around the country. The UNIZULU lab is the first to be launched and is intended to advance technology and innovation in the Zululand region.
The project creates a platform for DBE to test different coding and robotics teaching and learning resources. The centres will thus be used as a training facility for teachers and learners when the curriculum is fully implemented by the department.
Sizwe Nxasana highlighted that this multi-stakeholder partnership is geared towards helping DBE to truly realise Sustainable Development Goal 4 which is about quality and accessible education. "We are here in Richards Bay and not the big cities because starting with schools that are under resourced is very important. We are working with the King Cetshwayo District which covers a lot of quintal one, two and three schools which otherwise would not have the opportunity to be exposed not only to coding and robotics but also artificial intelligence," he said.
Professor Nokuthula Kunene, Deputy Vice-Chancellor of Research and Innovation, expressed appreciation to the project partners. She added: "As we all know, the field of robotics has countless benefits which are important to strive in the 21st Century, from manufacturing and healthcare to transportation and education. The introduction of this laboratory is also in line with the National Development Plan."
She further mentioned that in response to the Department of Basic Education's call for the inclusion of robotics and coding education into the curriculum, UNIZULU has infused these two learning areas into its education programmes to ensure that the student teachers will be trained in this regard. The new lab will therefore augment this knowledge transfer process, she said.
-Naledi Hlefane
Caption
Excitement is a shared sentiment as Sasol Foundation sponsored robotics lab is launched at the UNIZULU Science Centre.