Royal Reed Dance (Umkhosi Womhlanga) provides educational info to Young Women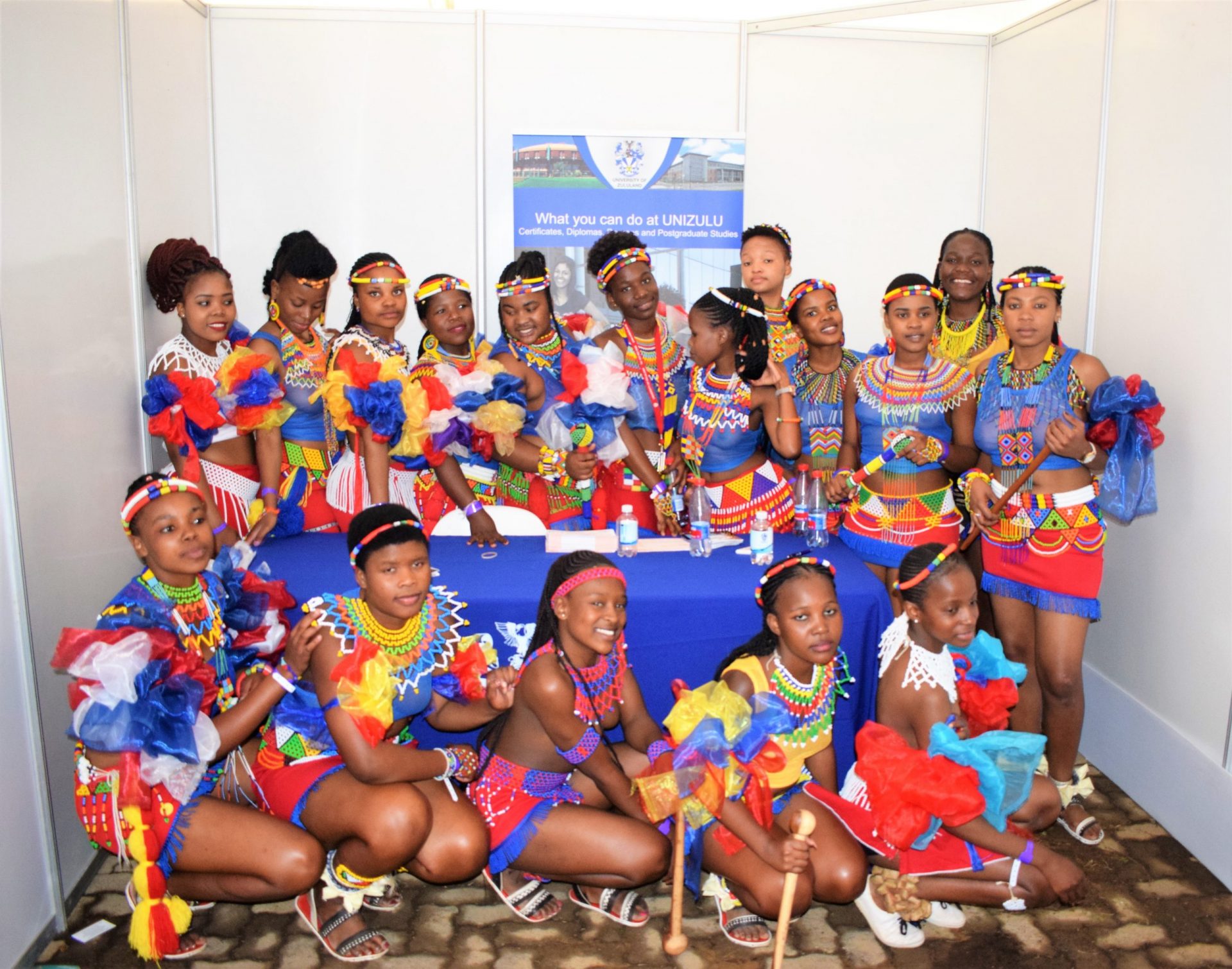 Over the weekend on Saturday 7 September, thousands of maidens came out in numbers to attend this year's Reed Dance at eNyokeni Royal Palace in Nongoma, northern KwaZulu- Natal. The Royal Reed Dance is an annual event which aims to celebrate and unify the Zulu nation as well as honouring the nation's virgin maidens. In light of the HIV/AIDS pandemic, this cultural practise hopes to curb this epidemic by promoting a culture of respect for young women who, vow to remain virgins until marriage.
These maidens come from provinces such as Mpumalanga, Gauteng as well as neighbouring countries including Swaziland participated in the festivities which also instilled pride within the Zulu nation.
The Department of Arts and Culture, in collaboration with the Zulu Royal Household, also used the event to expose young women to different career choices by inviting different higher education institutions to showcase courses on offer at their campuses. As one of the institutions, the University of Zululand (UNIZULU) engaged with Grade 9 to 12 learners including, school leavers, unemployed graduates and other community members to inform them about UNIZULU's academic programme and requirements. There were over 20 000 youth attended the ceremony.
Benzokuhle Ngubane, a Grade 10 learner from Durban Girls High School said "This is my first time attending the ceremony, trust me next year I'm back as the event is very effective especially to young girls, I didn't know there will be educational programme within the event, I am interested in Sport Science" she said it was essential for learners to take part. UNIZULU exhibited along with the CAO, DUT, NYDA, SETAs as well as government departments
– Nompilo Dlamini