Risk adjusted strategy for the covid-19 pandemic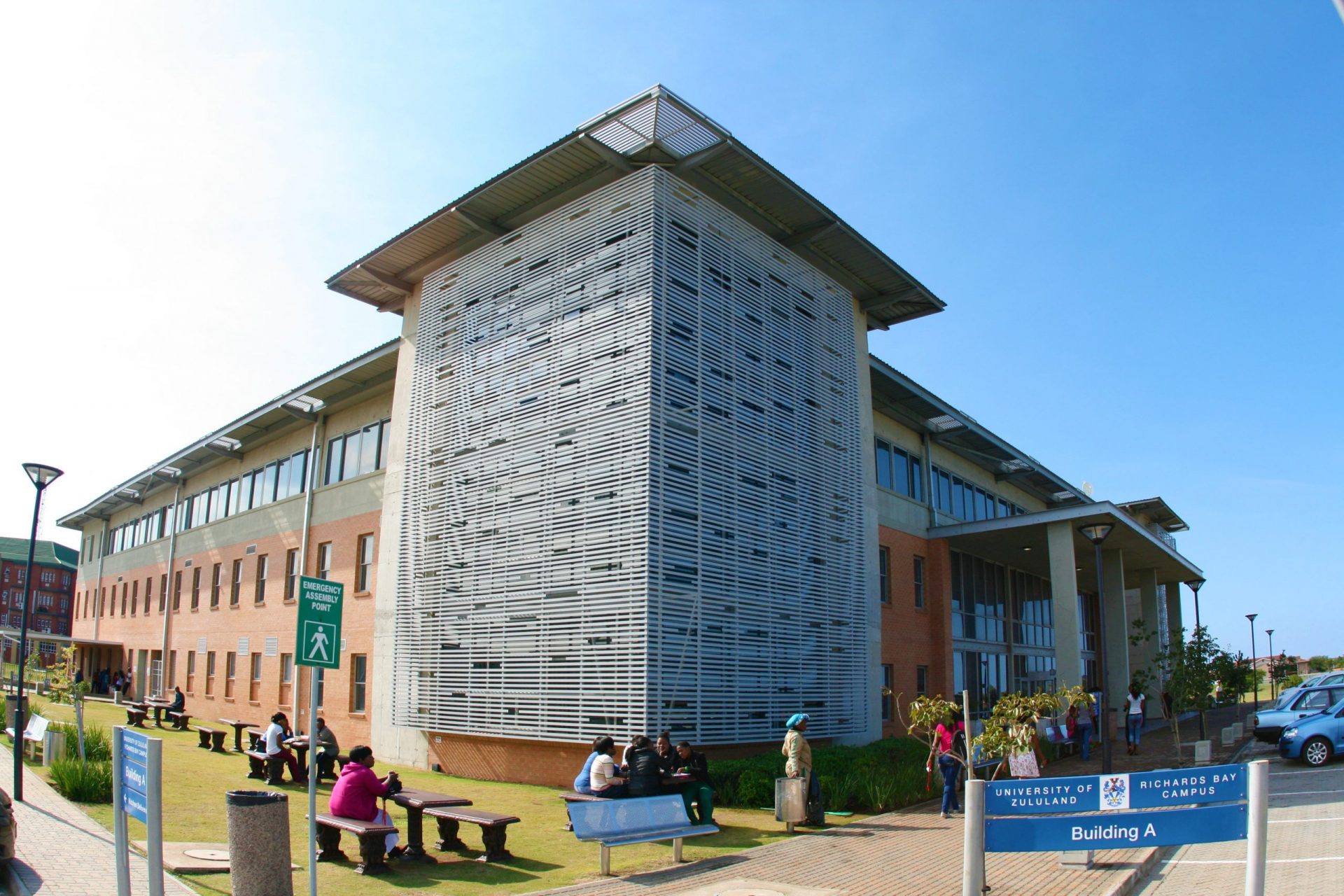 25 JUNE 2020
THE UNIVERSITY OF ZULULAND – RISK ADJUSTED STRATEGY FOR THE COVID-19 PANDEMIC
The University has been hard at work in ensuring that the institutional facilities are able to accommodate the categories of returning students identified under each level.  The preparation includes adherence to physical distancing, the handling of communal spaces, hygiene requirements and dining hall arrangements.
The University is ready to receive Nursing students who are in their final year of study. The actual return is expected in the week starting on the 29th June 2020. Undertaking clinical visits and training is a requirement for these students.
Students that require laboratory equipment and other technical equipment to undertake their studies will be prioritized.
Faculties are currently working on identifying these groups. It is envisaged the University will be able to accommodate the remaining 33% from the 6th July 2020.
33% of the students will be accommodated at the University's KwaDlangezwa campus
Only 20% can be accommodated at the Richards Bay campus due to space constraints and adherence to the health and safety protocols
COVID -19 Awareness Programmes are in place and a code of conduct for both staff and students to ensure strict adherence to regulations is being drafted.
The focus right now is to manage and curb the spread of the virus on both campuses by prioritizing projects that enhance chances of prevention and mitigation
Campus readiness and preparation
Sanitizers and other essentials such as masks and coveralls will be dispatched by Campus Clinic as groups of employees return to work according to a pre-determined schedule.
Because studies have proven that there is a link between respiratory illnesses and certain types of flooring, the University undertook to replace all old flooring, window coverings and other fixtures that were deemed to be a hazard to the respiratory health of employees and students.
All University buildings and work spaces have been fog-decontaminated and sterilized. This includes frequent cleaning and sanitizing high risk areas such as the library and laboratories.
Deep cleaning is currently in process, alongside with clearance off site, of all fixtures and materials that are germ traps and pose a health hazard.
Equipment to maintain the standard of cleanliness and sterility is currently being procured, along with arrangements to train the University's own cleaning staff.
All University buildings and work spaces have been decontaminated and sterilized inside for now
Physical Planning & Operations (PPO) is undertaking a formal review of spatial plans and all available spaces in order to ascertain the additional space required for student accommodation as a result of the displacement of those occupying double rooms.
A space modification to de-densify existing student accommodation and lecture halls is under consideration for implementation.
Teaching and Learning
The University has decided to deliver paper-based teaching and learning materials to students who do not have the resources to engage electronically or online as part of its multimodal approach.
Teaching and learning has been taking place on-line even though a significant number of students has not been actively participating due to connectivity.
Uncertainty with regard to assessment
Senate has decided that
No sitting examinations will be conducted for the first semester. Continuous assessment will form the basis of evaluating students' academic progress
Examinations will only be considered in the second semester
Faculties have been printing, packaging and distributing learning materials for students that do not have access and challenging band width or network.
The Faculty of Arts had packaged and distributed 95 % of the learning materials. Departments of Anthropology and Development Studies have 100% of the students active on Moodle.
70% of student in the Faculty of Education are active on Moodle and the academics and administrative staff have created WhatsApp groups to check on students that need materials. Learning materials are being distributed.
The Faculty Commerce, Administration and Law has printed and is distributing learning material for every student that is registered but is not on Moodle. This includes those that have not been actively participating during the last six weeks. Most of students are active on the Moodle platform.
The Faculty of Science has 144 modules. Printed learning material will be distributed to students from the week starting on the 29th June 2020. A significant number of students is active on the Moodle platform.
All faculties have created WhatsApp groups and use emails to communicate and send information to students.
All postgraduate students are monitored, and supported by their supervisors. Reports are submitted to the relevant deputy Dean when required.
THE RETURN OF THE NEXT CATEGORY OF STUDENTS WILL BE DETERMINED AND ANNOUNCED BY FACULTIES ONCE THE UNIVERSITY IS SATISFIED THAT THE NECESSARY HEALTH AND SAFETY PROTOCOLS ARE IN PLACE.
EMAILS AND OTHER COMMUNICATION PLATFORMS WILL BE SENT TO STUDENTS WHO BELONG TO EACH CATEGORY OF RETURNING STUDENTS.
ISSUED ON BEHALF OF UNIVERSITY MANAGEMENT