Statistician Honoured for role in Economics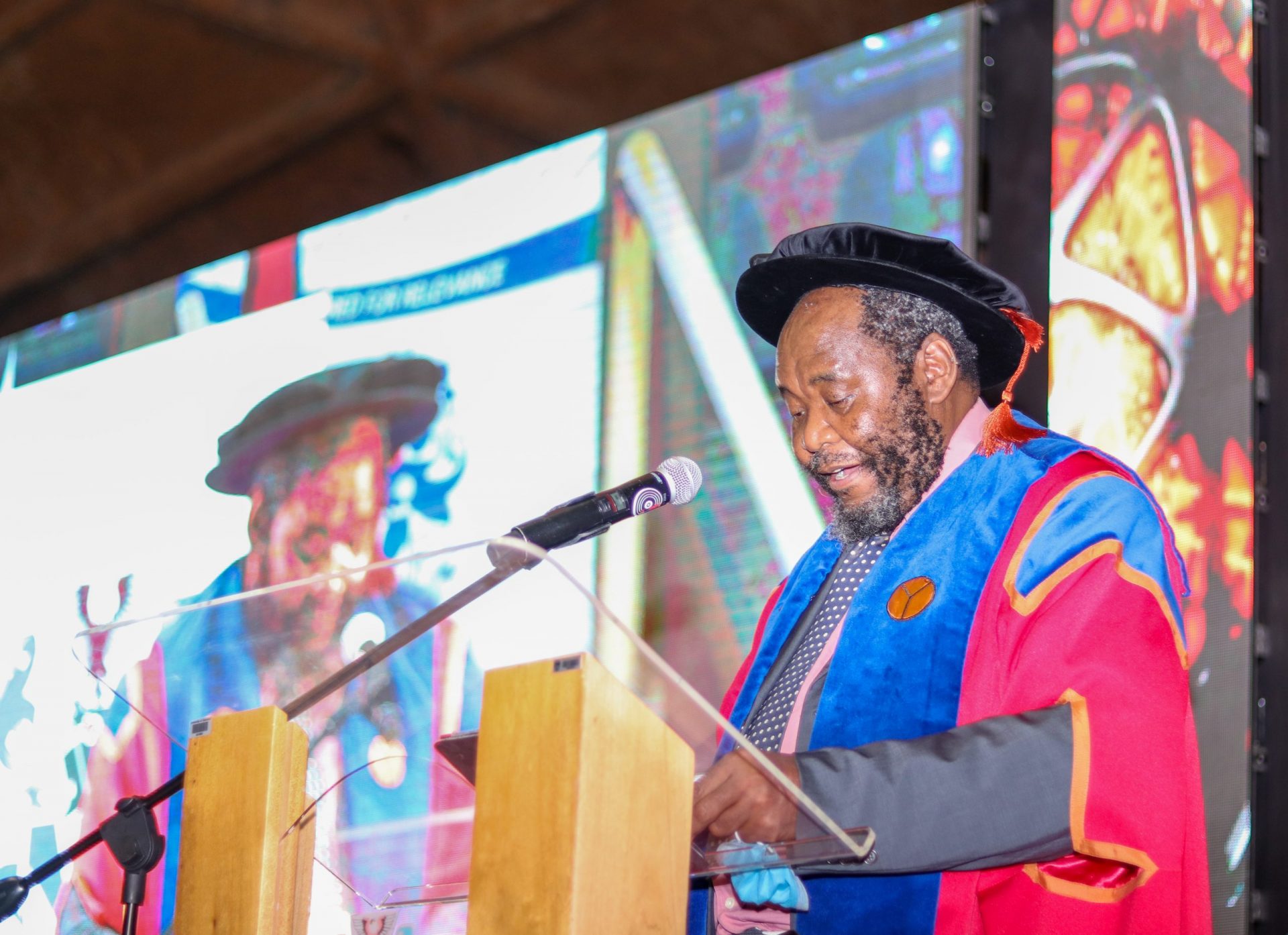 The University of Zululand (UNIZULU) awarded honorary doctorates to six outstanding South Africans during the 2020 graduation period. The honorary degrees recognise and reward excellence in a variation of fields and recognise these individuals as role models for the academia communal.
Dr Pali Lehohla received the degree Doctor of Commerce in Economics (DCom), honoris causa during the Faculty of Commerce, Administration and Law's graduation ceremony on Saturday, 12 December at 11H00.
Dr Lehohla is the former Statistician-General of South Africa and former head of Statistics South Africa from 2000 – 2017. He served the organisation from 1982. In her introduction, Prof Greyling, the Dean of the faculty of Commerce, Administration and Law praised Dr Lehohla for his formidable display of intellectual leadership and being one of the 25-person team of the Independent Expert Advisory Group advising United Nations Secretary General Ban Ki Moon on data revolution.
During his acceptance speech, Dr Lehohla thanked the university for honouring him. "Allow me to deeply appreciate the recognition bestowed upon me by your university. It adds a significant value of responsibility and constrains my wish to do as I wish in my space of a pensioner in retirement. There is now an institution that I have a privilege to represent," he said.
He also reminded graduates that, it is at a time such as a graduation that Matthew 5: 14- 16 becomes so relevant.  The scripture reads: "You are the light of the world, a city set on a hill cannot be hidden. Nor do people light a lamp and put it under the basket, but on a lampstand, and it gives light to all who are in the house. In the same way let your light shine before men so that they may see your good works and glorify your Father in heaven."  
According to Dr Lehohla, UNIZULU has been a fountain of greatness and a city on a hill that cannot be hidden. "This institution has a record to be proud of. This is particularly so in the legal fraternity, at a time when a call for Moses is made to rescue a nation in trouble and from bondage of corruption. Moses and Aaron appeared from this institution in the form of Chief Justice Mogoeng Mogoeng and Deputy Chief Justice Raymond Zondo. They are at the forefront of battle at a time when post-apartheid South Africa is at its lowest moment at the grass root. They are men of dignity acting without fear, acting in public interest," he added.
He concluded by saying that he is ready to be counted amongst UNIZULU luminaries.
-Precious Shamase
Caption: Dr Pali Lehohla delivering his acceptance speech.