Recognising Staff Dedication and Loyalty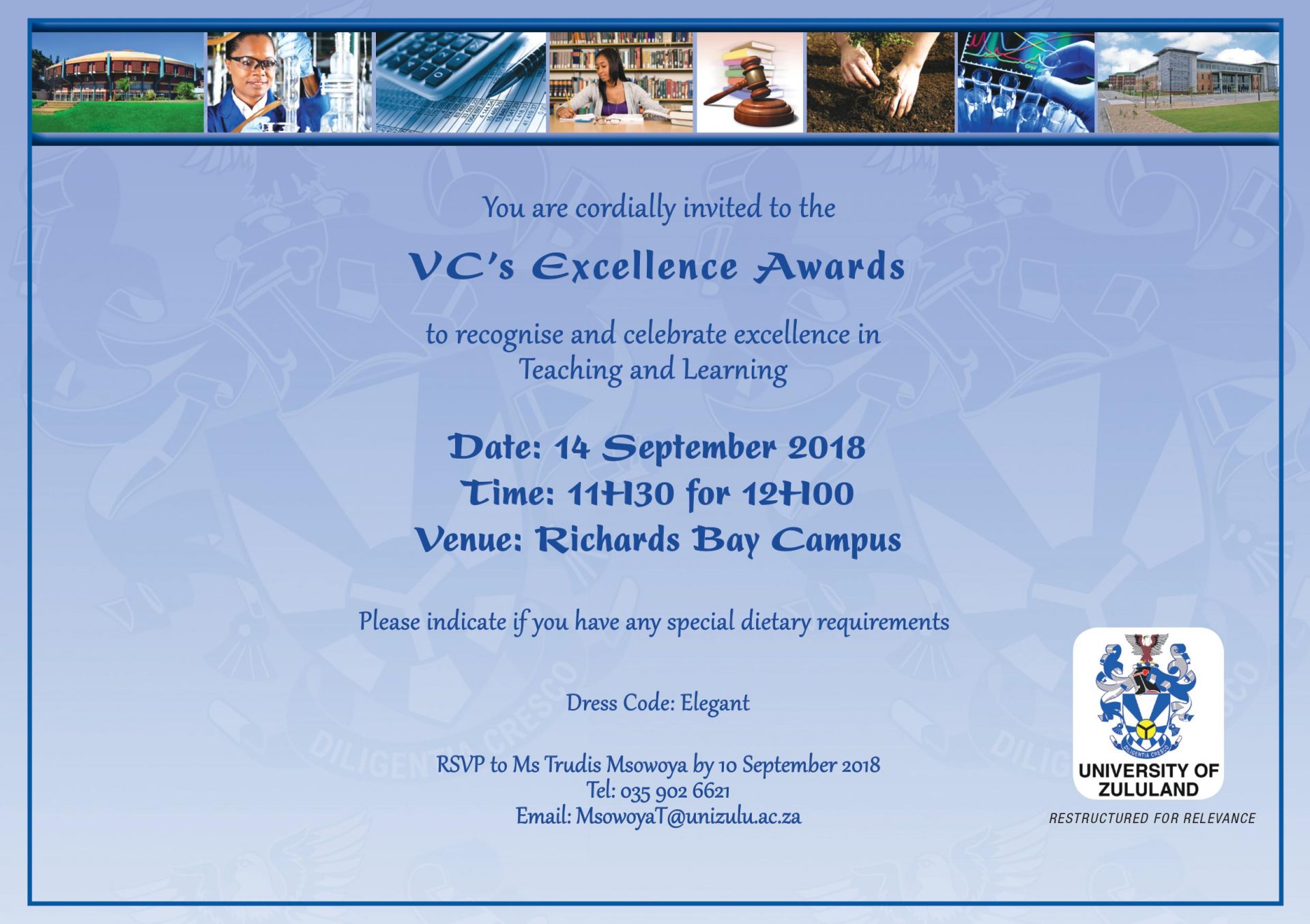 The University of Zululand; Teaching and Learning Centre will be hosting its Second Vice-Chancellor's Excellence in Teaching and Learning Awards on Friday, 14 September 2018, in Richards Bay Campus. The awards are for honouring and to recognise excellent academics who serve the university with integrity.
These awards were established in 2009 – a collaboration between (CHE) Council of Higher Education and (HELTASA) Higher Education Learning and Teaching Association of South Africa.
The primary purpose of the awards is for the university's most influential teachers in 2018,  individuals who have achieved excellence in Education.  In order to do this, academics were encouraged to compile a Teaching Portfolio to showcase their excellent teaching and learning practice.  For academics to be eligible they had to be  full time academic staff members who have taught one full semester at the University of Zululand as per the Promotion of Academic and Research Staff Policy, or staff appointed on a contract basis for at least three years.
In terms of the categories; three categories of academics are considered for the application namely, the emerging academic, developed academic and distinguished academic.
The categories are as follows:
Emerging academic                         :               Lecturer: Masters or PhD
Developed academic                      :               Senior Lecturer / PhD in the relevant field
Distinguished academic                 :               Associate Professor / Full Professor / PhD