R5m Absa Bursary Came in the Nick of Time for Chetty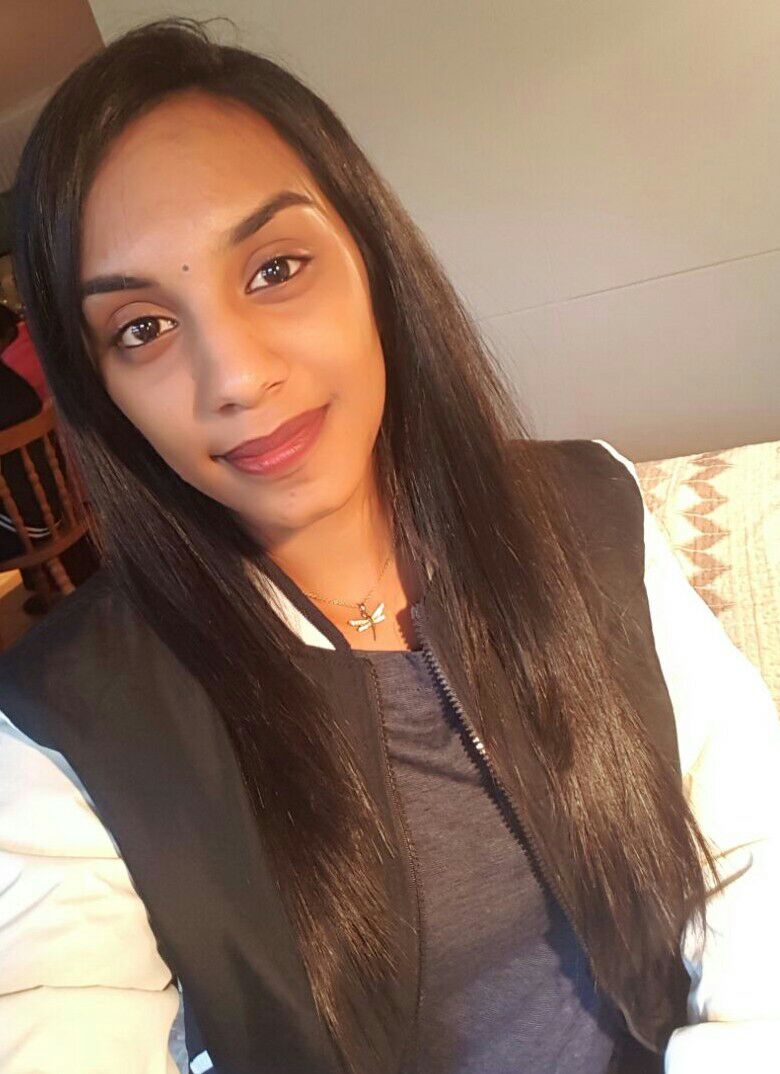 When third-year Bachelor of Law (LLB) student Jaidene Chetty received an SMS from the University of Zululand (UNIZULU) on Thursday, 27 July 2017, informing her that she had been awarded a study bursary from Absa, she was beside herself with excitement as this meant relief for her parents who had long been struggling to afford to pay her fees and transportation fare.
She quickly showed her parents the message and they were equally ecstatic to receive this news. But, a negative thought suddenly came to the 20-year old's mind: 'What if the message had been sent to the wrong number? What if I have gotten my hopes up for nothing?' Her parents however reassured her that this was fate intervening in their dire financial situation. Still, Chetty had to be sure so she got confirmation when she went to the University's main campus (KwaDlangezwa) the following day.
The R5 million Absa bursary fund will cover needy UNIZULU students who are not financially supported by any fund or scheme such as the National Student Financial Aid Scheme (NSFAS). In order to qualify, students must have an average mark of 55 percent and above. The fund will cover tuition, food, books, transportation costs as well as accommodation.
Chetty is the youngest of Jerry and Roselyn Chetty's three daughters. She was born and bred in Eshowe, northern KwaZulu-Natal. "My parents cannot afford to buy a house of their own so we have always lived at my late grandmother's house," she said.
But amid all their financial struggles, Chetty said her parents always ensured that their children's basic needs were catered for. Although Chetty could have pursued employment after her matric studies, her parents were steadfast on seeing their daughter realising her dream of becoming a lawyer one day. They then took out a loan to cover the initial expenses for Chetty's first year. Each year has, however, been characterised by great uncertainty as Chetty would attend lectures and write exams but not be able to see her results until the end of the year when her parents would have managed to raise enough money to pay her annual fees. Because of the latter, she was motivated to study hard and her determination paid off as she has been attaining marks of over 65 percent.
The news of the (Absa) bursary came at an opportune time for the Chetty family who was hard-hit by the loss of one of their family members in 2016. "My eldest sister passed away after a short illness. She played a vital role in my life; she was always so supportive, making sure that I was prepared every morning before I went to campus. Losing her almost made me want to give up but my mom encouraged me to study even harder in her (sister's) honour," she said
The death also affected Chetty's father's business as well as her mother's health who suffers from diabetes. But, with the financial aid, Chetty is looking forward to completing her Law degree so that she can improve her family's financial state. "I just want to see my mom and dad happy," she said.
-Naledi Hlefane