Professor Mathews Mthembu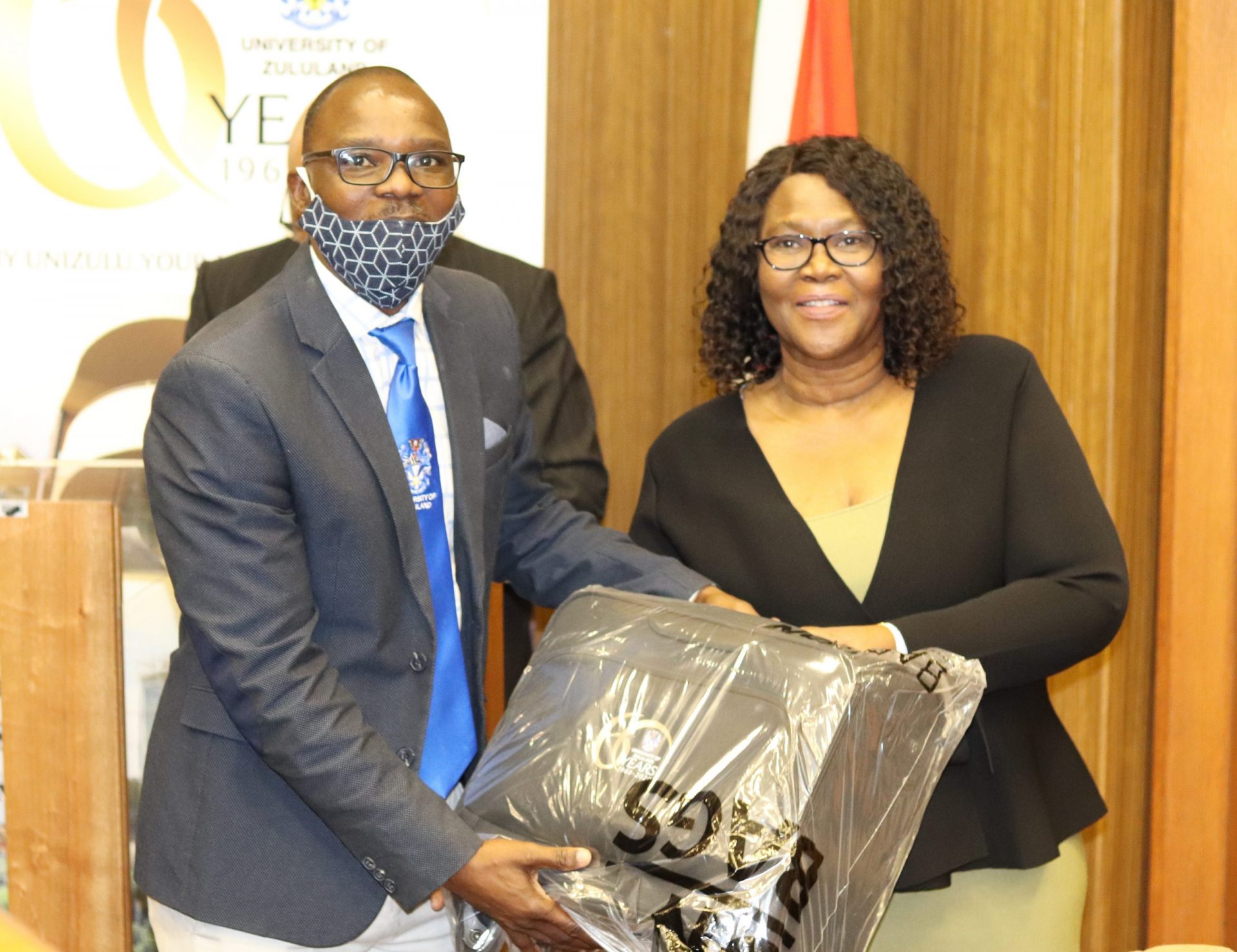 He was born and raised in rural Manguzi, KwaMhlabuyalingana, near the borders of Mozambique. Coming from an underprivileged background such as his may be a scapegoat for many who lack the zeal to follow their dreams. Luckily, this was not the case for Prof Mthembu (41). He endured numerous hurdles which could have easily wiped away his dreams.
After matric, his dream was to study medicine. He applied to the then University of Natal (now University of KwaZulu-Natal [UKZN]), was accepted but could not afford the registration fee. It was only after February in 2000 that he heard about free tuition opportunities for science students at the University of Zululand (UNIZULU) and took a chance. After completing the B.Sc. Medical Science degree, finances were yet another obstacle between him and medical school so he decided to proceed with an honours degree in microbiology in 2003. It was at this level of study that he was introduced to and developed a love for research.
In 2004, he registered for a master's degree in microbiology, graduating in 2008. While pursuing his master's, the then head of the Department of Biochemistry and Microbiology offered him a part-time lecturing position. He became a permanent lecturer in September 2010. He has since obtained a Post Graduate Diploma in Higher Education at UKZN and a PhD in Biotechnology at the Durban University of Technology in 2016. One of his biggest career highlights is being promoted to Associate Professor in January 2020.
His research interest is in the field of integrated water resources management, including using new, innovative and cost effective sustainable technologies for water treatment.
Prof Mthembu is currently involved in exploring nanotechnology for water treatment and management, mainly applying the nanotechnology in the treatment of sludge.
He has supervised more than 30 honours and eight master's students and is currently supervising four honours, four PhD and eight master's students. He has over 20 publications, two book chapters and one report for the Water Research Commission.