Prof Kunene: UNIZULU's Dynamic Dean & Astute Researcher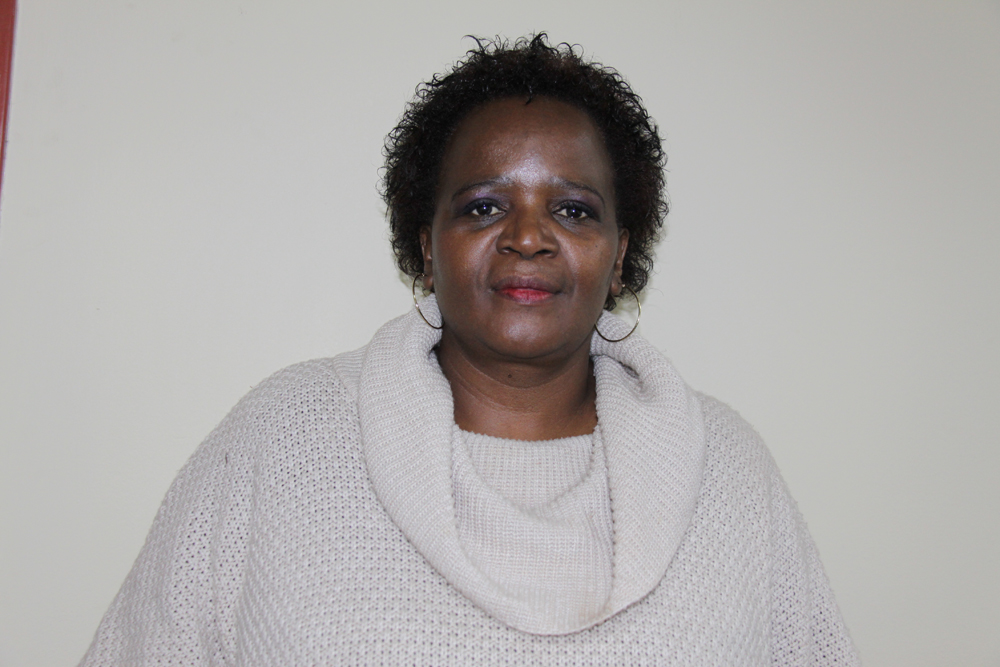 Professor Nokuthula Winfred Kunene, the Dean of the Faculty of Science and Agriculture at the University of Zululand, was born and bred in Mahlabathini, KwaZulu-Natal (KZN).
She holds a PhD in Agriculture (Animal Science) which she obtained from the University of KwaZulu-Natal in 2010. Prof Kunene was exposed to farming from a young age as her mother was a livestock farmer and it was from observing her mother's work that she believes her love for agriculture was cultivated After completing her Bachelor of Science in Agriculture, Professor Kunene was intent on becoming a researcher so she studied towards a master's degree but thereafter secured employment as a lecturer. She was delighted that the requirement of an academic was to do research as she could now fulfil her aspirations.
She taught the Animal Science modules to students in levels two to four. She believes that she made a significant contribution during her tenure as a lecturer as her teaching technique was to connect students with the world outside the classroom. She always encouraged her students to conduct their practical work in rural and commercial farms. As a result, she said UNIZULU Animal Science students have competed with others in "privileged" institutions. A number of her students also got bursaries to further their studies in the urban institutions while others have won national competitions in animal science.
When she headed the Agriculture Department at UNIZULU, she was instrumental in upgrading the various programmes in the Department from NQF level seven to level eight. Because these were four-year degrees, Prof Kunene said her aim was to ensure that students would be able to seamlessly enrol for Master's degrees upon obtaining their undergraduate qualifications.
Although her teaching duties have decreased since 2016, Professor Kunene still supervises the fourth year student research projects, the master's and PhD students.
For her PhD research, Professor Kunene focussed on the Phenotypic and Genetic Characterisation of Nguni (Zulu) Sheep. What prompted her to explore this topic was the fact most of the exotic breeds had been studied extensively but not much had been done on Zulu sheep.  There was an indication that the indigenous Zulu sheep numbers were declining due to crossbreeding and being replaced by exotic breeds. According to Professor Kunene, indigenous breeds usually adapt to the environment they are in and, in the case of Zulu sheep, they require less input. This makes them affordable to keep by the communal farmers. Her findings revealed that Zulu sheep have adaptation traits depending on the environments in which they are kept.
The Zulu sheep study has been extended by postgraduate students who studied more sheep populations in 11 areas in KZN.
Professor has been a member of the South African Life Science and Agriculture Deans Association since it was initiated through the National Research Foundation in 2013. This association, along with other regional associations, are members of the Global Confederation of Higher Education Associations for Agricultural and Life Science (GCHERA), a body which aims to encourage mutual understanding and global co-operation of higher education associations and their institutions in supporting innovation and providing leadership in education, research and outreach in agricultural and life sciences.
As a leader, Professor Kunene believes in team work and being open to suggestions and constructive criticism. She said the hard work of her colleagues in ensuring that the Faculty graduates students who are relevant to the science industry is what she finds most rewarding about her current position.
-Naledi Hlefane
Pictured: Professor Nokuthula Winfred Kunene, the Dean of the Faculty of Science and Agriculture at the University of Zululand.