Praying for UNIZULU Community's Future Safety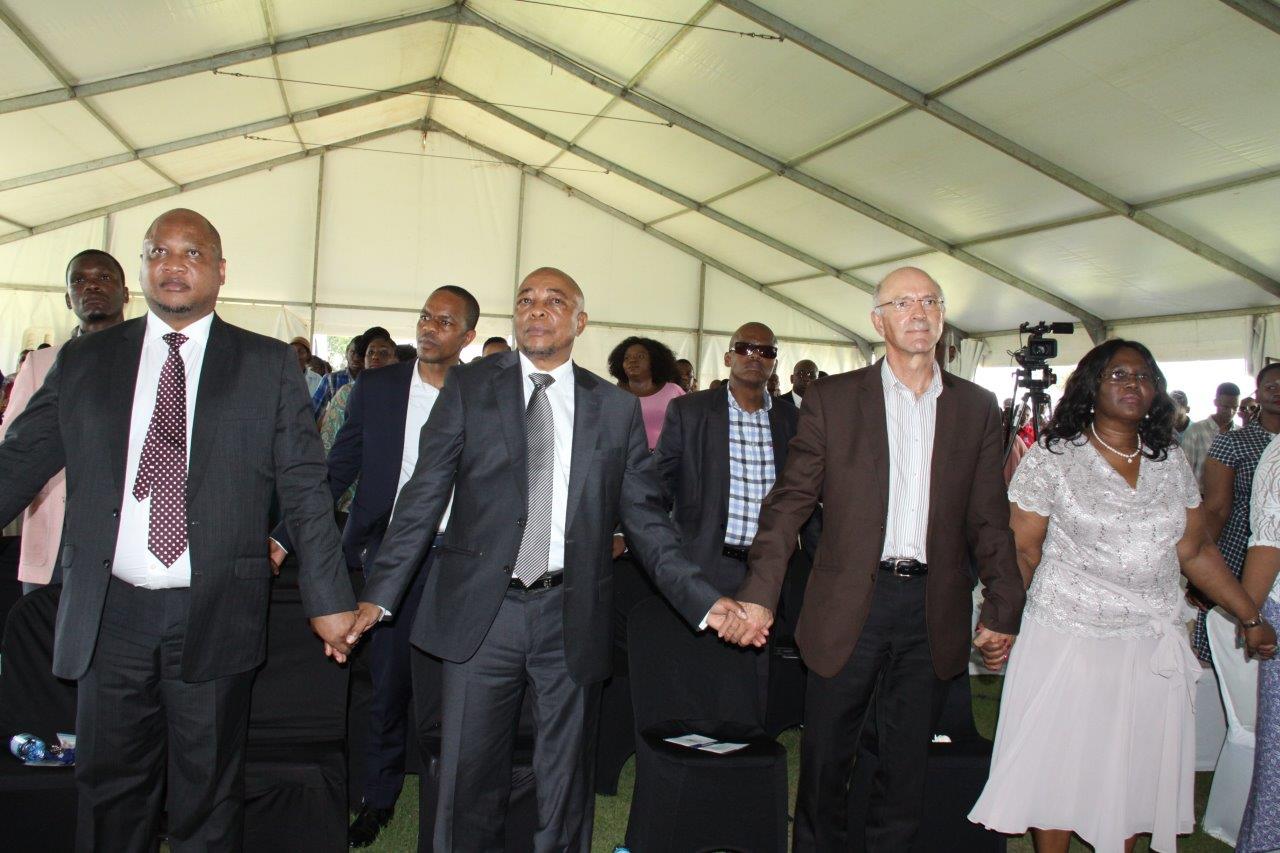 Recently, the University of Zululand held a mass prayer service during which the University community- led by its Vice-Chancellor Professor Xoliswa Mtose and religious leaders- paid their respects to its fallen students; some of whom met brutally violent ends.
The service, which was ministered by ordained Apostle Collins Dlomo and was attended by students, staff as well as various other spiritual leaders, was also held to pray for the future safety of the UNIZULU community.
Apostle Collins Dlomo is the Senior Pastor and the leader of Covenant Fellowship Church International (CFCI) which consists of 21 churches. He pastors the church at Umhlathuze Durban Esikhawini, Empangeni, Richards Bay and KwaDlangezwa.
In her address, Prof Mtose expressed her heartbreak at the loss of the 17 students who all died this year, urging staff and students to be vigilant when it comes to their safety and to trust in the Almighty. She thanked attendees for joining UNIZULU in worship to combat the negative energy that has prevailed over the University in relation to the deaths of its students.
Apostle Dlomo reiterated Prof Mtose's sentiments and advised attendees to continue developing their spiritual aptitude and be more vigilant in protecting their bodies. "God's work is performed with the use of our bodies, our minds, our souls and our conscious. If we don't develop these parts of ourselves, when God speaks, we won't hear him. This also means that our prayers won't be affective," he said.
According to Statistics South Africa, over 19 000 murders were recorded during the 2016/17 period. The murder rate increased from 36.1% to 36.2 % per 100 000 people. KwaZulu-Natal has the third highest rate of murders of 36.7% per 100 000 people.
Earlier this year in July, the office of the Vice-Chancellor, organised the #BlackThursday march to raise awareness to the concerning surge of genderbased violence within our community. This is also paved a way to the formation of the University's Gender Forum.
UNIZULU staff and students are encouraged to immediately alert the University's Protective Services Department (PSD) should they not feel safe or if the lives of their fellow peers are in danger.
– Hlumelo Nyikana
Pictured: Nhlanhla Cele, Executive Director: Institutional Planning; Raymond Ngcobo, Executive Director: Human Resources; Professor Gideon De Wet, DVC: Research and Innovation as well as Professor Xoliswa Mtose, UNIZULU Vice-Chancellor, during the mass prayer service.