New Wave of Students Welcomed During Orientation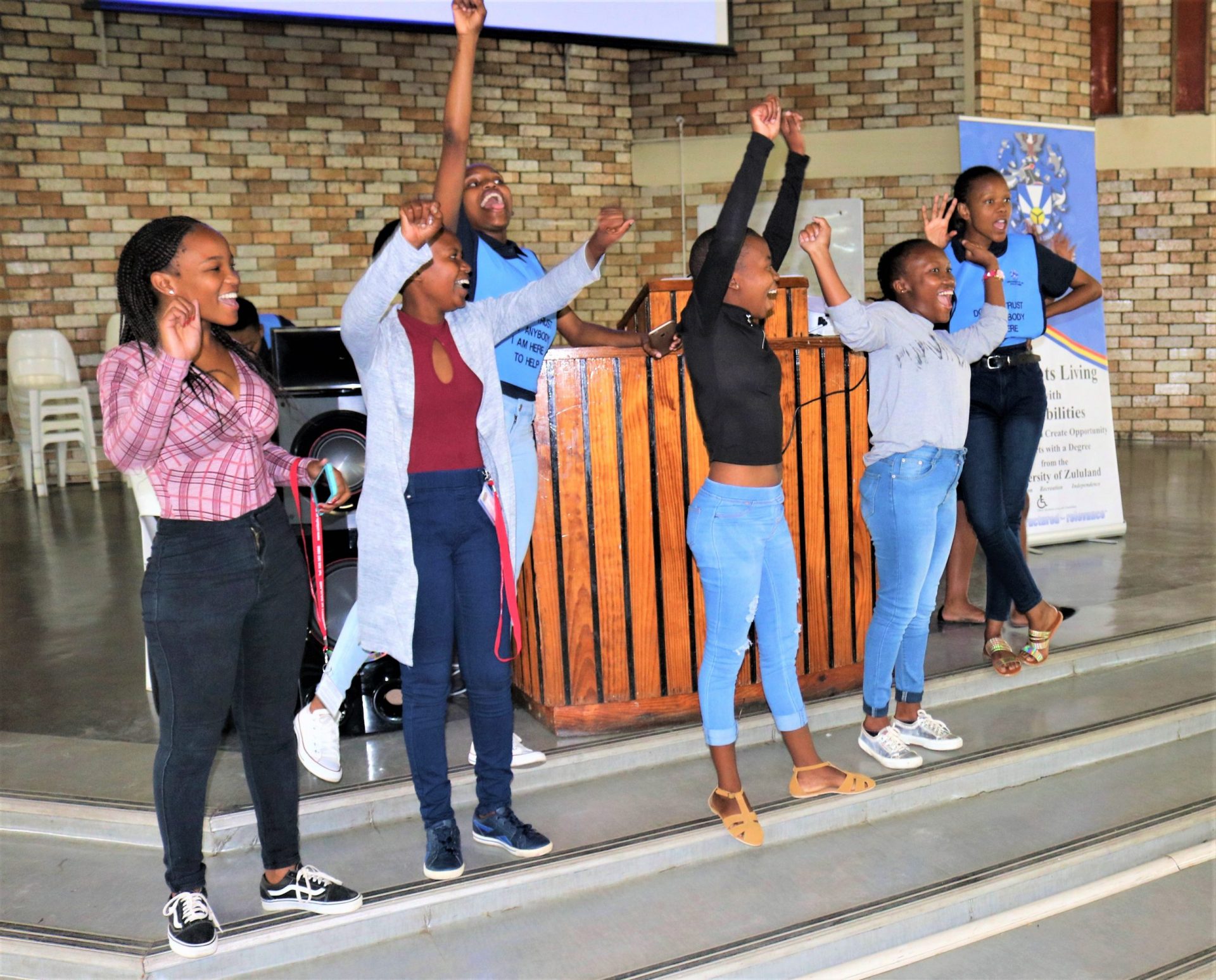 The University of Zululand's (UNIZULU) Student Services Department (SSD) held its annual orientation event last week (27 – 31 January 2020) at the KwaDlangezwa and Richards Bay campuses.
The aim of the function was to provide first-time entering (FTENS) students with the necessary information to help them acclimatise to university life. Being cognisant of how daunting the first year of university might be for FTENS, SSD chose the theme "You belong here" for 2020.
The event was attended by high-profile speakers, among were Dr Sandile Tshabalala, the Head of the KwaZulu-Natal Department of Health, and Siyabonga Ntuli, a former SRC president who is now an official at Mtubatuba Municipality.
In her opening speech, Nosipho Makalima, one of the organisers of the event, gave first-year students a warm welcome and congratulated them for having made the best choice by choosing to study at UNIZULU. She explained that SSD organises orientations with the intention of bridging the gap between high school and university life for FTENS, in order to make them well-rounded individuals.
The first-years were addressed by speakers from various sections of the University such as the departments of Student Housing, Finance and Sports. The speakers imparted invaluable knowledge to the students which assist them in their stay at the University.
First-year Bsc Hydrology and Chemistry student Christopher Mkhize, who dubbed himself as 'Inkosi yamafresha', that he was elated to finally study at a university he has heard many interesting stories about. He added that he believes that this is the only institution that can change his life and make his dream come true. Over and above this, Mkhize said he was glad to have joined the institution at a time when it is commemorating 60 years of existence.
The FTENS got a chance to showcase their talents in a variety of categories from music, poetry and dance. On the final day of orientation, they solidified their positions as students by releasing balloons into the air.
Nhlakanipho Fortune KaNxumalo
Caption
Joyful FTENS playing a game along with peer helpers during the weeklong 2020 Orientation.