Never Too Old to Study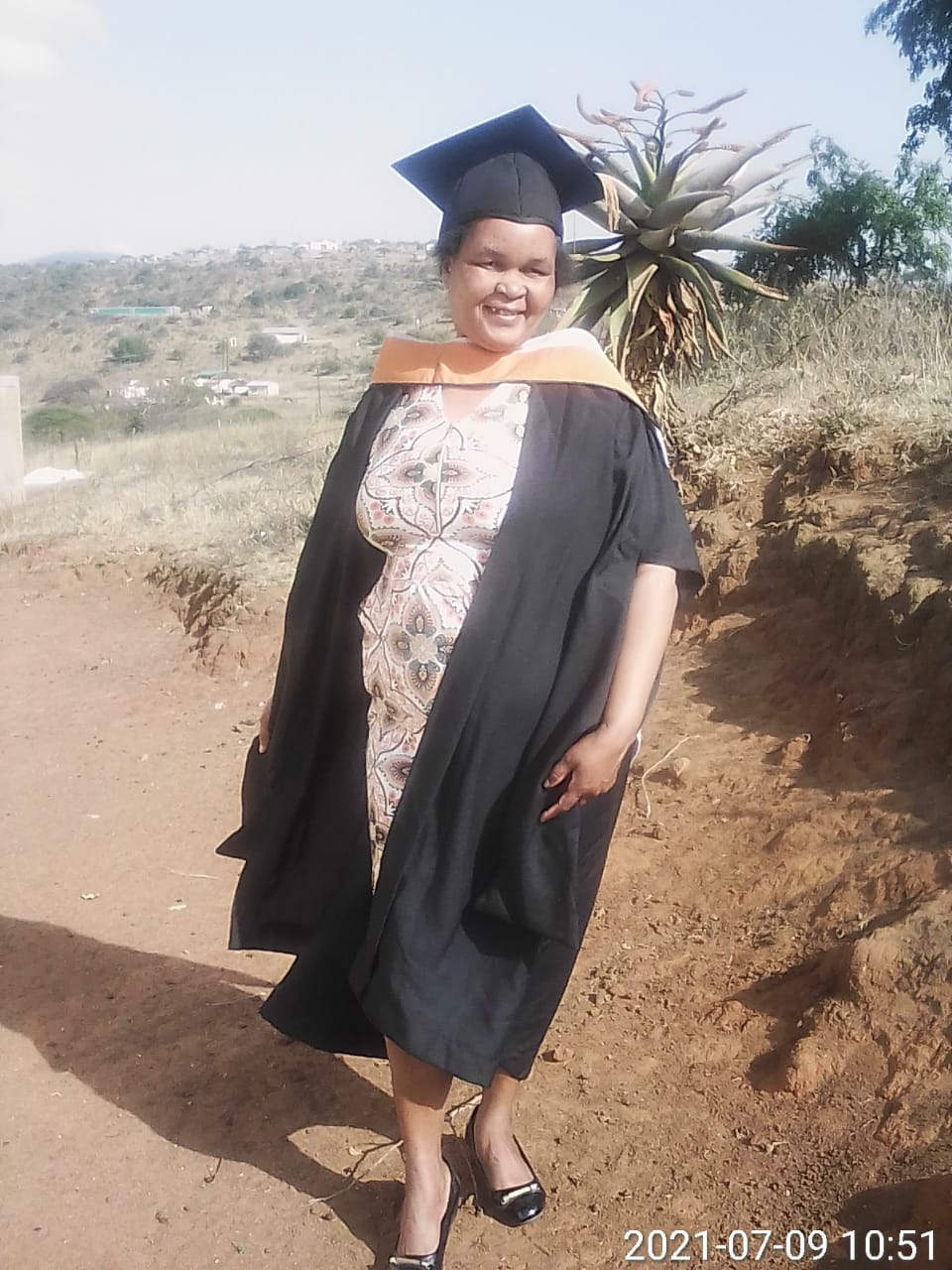 Hlengiwe Zulu became the first in her family to graduate from university. She has a diploma in commercial administration. On Tuesday, 6 July 2021, she obtained her second qualification in public administration from the University of Zululand (UNIZULU). And boy did she graduate in style- with 20 distinctions at the age of forty-six!
On her admirable accomplishment, Zulu, who hails from eMahlabathini, said she was excited about having successfully completed her studies.
A product of a pension-headed household, Zulu recalled times when her family struggled to keep up with daily expenses' leaving pintsize room to focus on her studies. Regardless of those challenges she completed her degree as one of the top achievers in the Faculty of Commerce, Administration and Law.
Zulu said her hard work coupled with the strong support of her parents is what got her to where she is now. "Without my parents I would not be here. They looked after my children without any complaints. I would like to thank them from the bottom of my heart. I basically sacrificed three years of my life in order to separate myself from the rest of the crowd. I would go to every class and put in extra hours of studying when others were sleeping. I knew what I wanted and I went about making those dreams a reality. Even with online learning I really worked hard, though it was not easy'" she explained.
The inspiration behind Zulu choosing to study towards public administration was her love for interacting with people and being at the forefront of solving societal issues. She admitted that it was intimidating at first to be in a class full of students who were decades younger than her, but she received a warm welcome on her first day from her classmates and the Head of Department of Public Administration Dr Nokukhanya Jili.
"She inspired me in many ways, her kindness and her humble spirit motivated me in more ways than one," Zulu said of Dr Jili.
Her immediate aspiration is to find employment considering that age is no longer on her side. She would like to encourage whoever wants to go back and pursue their studies to do so.
"I believe others can do it too, if they believe it. It's never too late if you believe. Being a student helped me maintain my focus during my challenges. My dream sustained me along with family and friends. One is never too old to learn," Zulu noted.