LO Teachers Left Inspired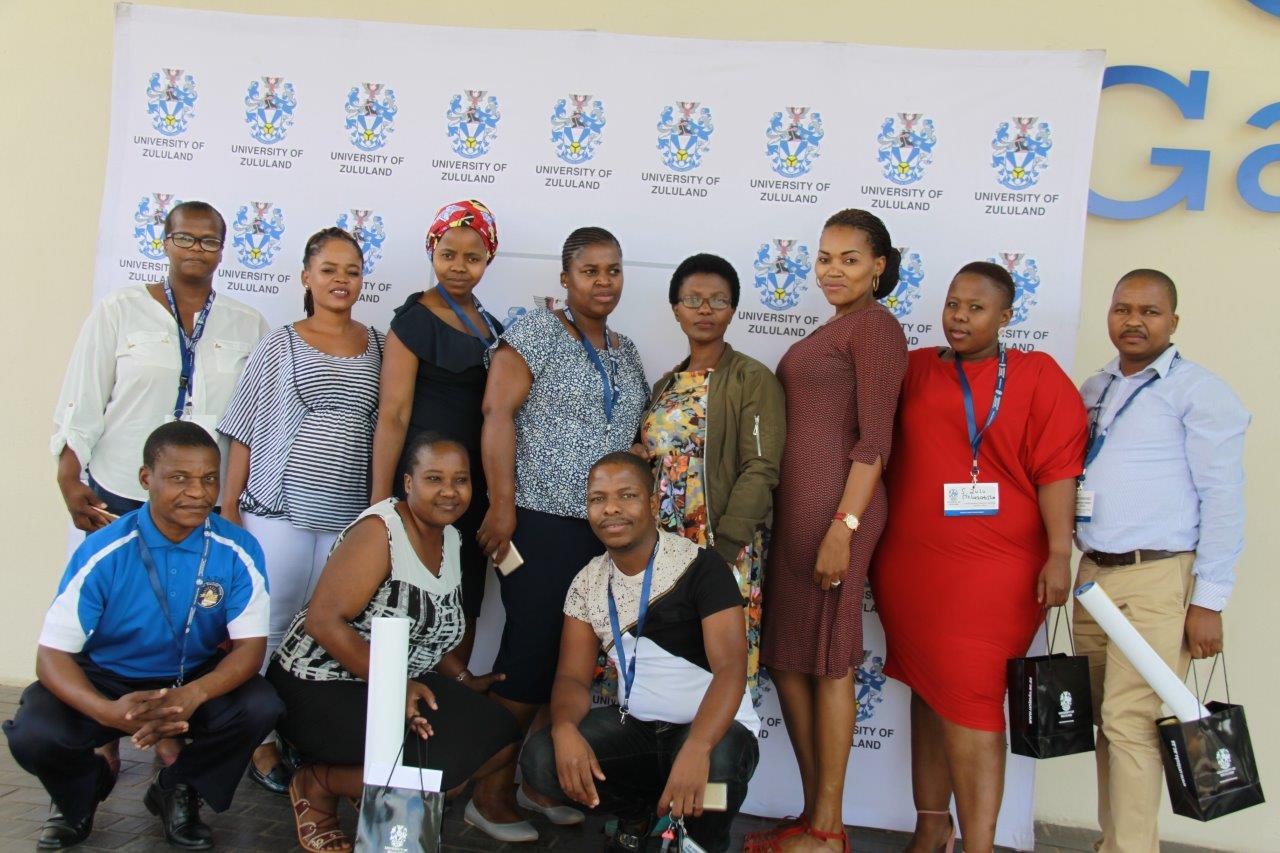 Recently, the University of Zululand (UNIZULU) held its second annual Life Orientation (LO) Teachers' Seminar which saw grade 12 LO teachers from the Zululand Education District being applauded for their significant role played in the lives of their pupils.
The event- which was attended by teachers from Vryheid, Nongoma, Pongola and Ulundi regions- was also graced with the presence of high profile guests from the District's Education Department.
Launched in August 2017, the Seminar is primarily an exercise through which the University meaningfully connects and engages with LO teachers who much influence in the lives of their learners especially where career choices are concerned. During the event, various departments including faculties, deliver talks to the teachers about UNIZULU academic programmes, entry requirements, how to apply for financial aid, etc.
Eloquent Mrs Nokuthula Ndaba from the University's Student Teaching Practum Department- who is highly passionate about the teaching profession- delivered the keynote address; highlighting the need for discipline amongst teachers as well as highlighting the nobility of the profession.
Speaking on behalf of the Communications and Marketing Division, Acting Public Relations Manager, Philile Manzi, expressed the university's plans on committing itself in ensuring that the work of the educators is sustainable. "As the university, we know that LO Educators have a huge task on their because they teach learners how to live. We understand the challenges you regularly face. You constantly build, shape and mould our youngsters. For that we are really proud of you. It's not easy. But we, as UNIZULU, are committed in ensuring that your job is bearable. We are here to lend a hand because the future of our country lies in your hands," said Manzi.
Delivering her keynote address, Ndaba encouraged and reminded teachers that being an educator requires character and being principled. "You should always remember who you are. Teaching is a profession of noble character. But when you say it's a noble profession, we mean the profession can't be noble, but it is the people that are inside it that are noble. What we mean by being 'noble'? It means you are upright morally, you are a virtuous person, honest and unbribeable. You must be a teacher that understands that you are a role model to someone else," said Ndaba.
"Not everyone can be a teacher. It takes somebody with certain qualities to be a teacher. Teaching is a calling, it's not a career that you just choose to make money. Teachers are everything. They are counsellors, are lawyers and sometimes in a classroom, you are psychologists. Those are roles of a competent teacher. Teachers are meant to counsel, have good listening skills, be empathetic, respectful towards learners and have good communication skills and confidentiality. As a teacher, you must also be competent. To be competent does not mean to be excellent, but it means to meet the expected standards," added Ndaba.
Attendees expressed gratitude following the success of the seminar.
LO Educator, Queenety Ntuli from Prince Tokotoko High School said, "I just wish to thank the University of Zululand for putting together such an amazing seminar.  It was great, thank you so much."
Zululand Education District Coordinator, Lindiwe Ngobese, said the seminar left her "speechless". "I am running short of words to express my sincere appreciation for the wonderful work you have done for our district. I am just speechless. I never anticipated a workshop of that standard. Teachers are motivated and have seen the value of LO and them being the agents of change in their schools. Thank you so much. I believe the partnership we have established will continue. God bless you," said Ngobese.
– Samkele Sokhela
Pictured: 2018 UNIZULU Life Orientation Teachers' Seminar attendees.