Robust Discussions During Inaugural Law Symposium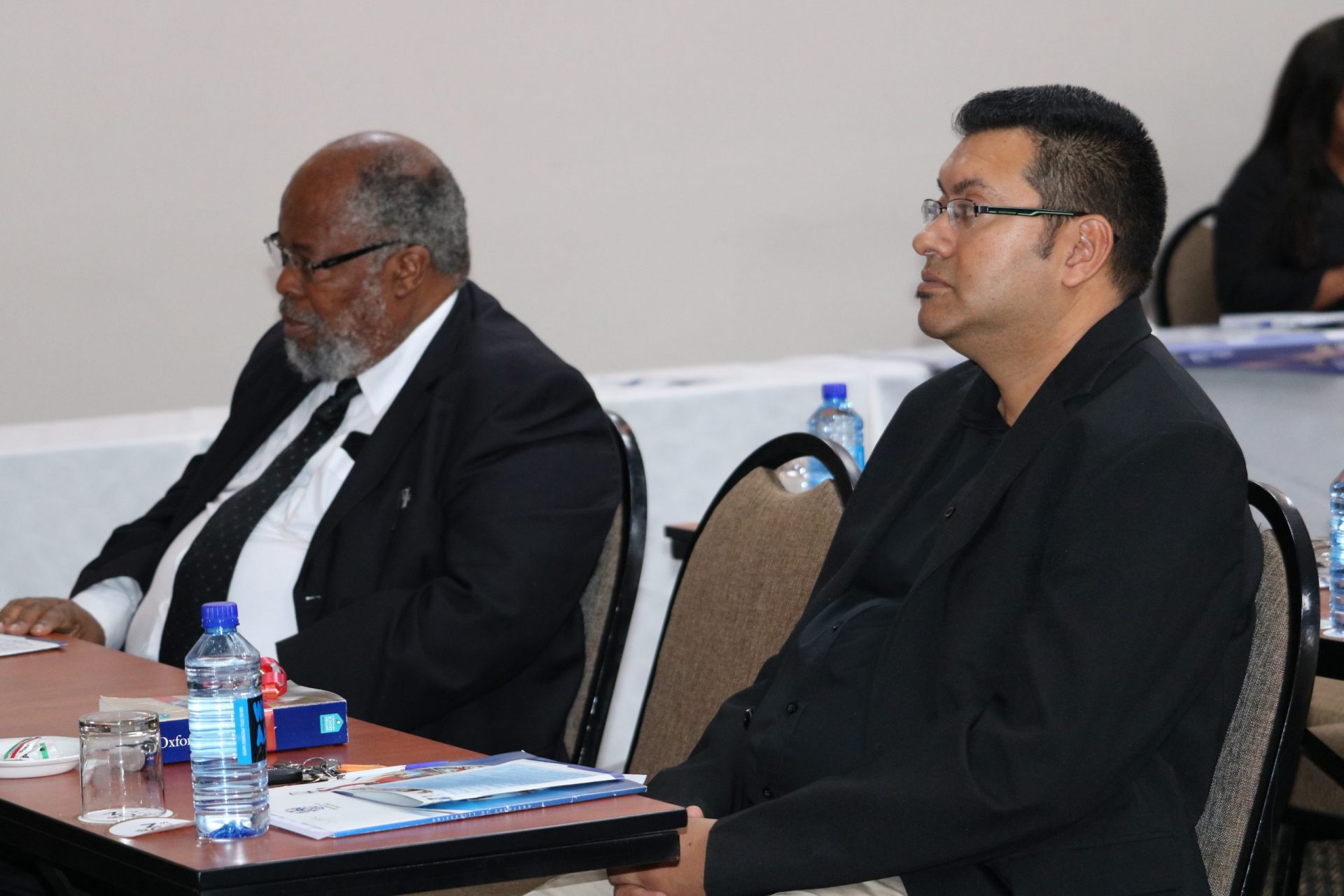 The Faculty of Commerce, Administration and Law (FCAL) recently hosted its inaugural Law Symposium at the BON Hotel, Empangeni where the need to promote legal consciousness amongst the legally disadvantaged was highlighted.
The conference was attended by Executive Consultant of Garlicke Bousfield Advocate Ashwin Trikamjee and Deputy KwaZulu-Natal Judge President Mjabuliseni Isaac Madondo, who delivered the guest speeches. Also in attendance were a select group of local and foreign scholars, researchers and educators, advocates, activists, policymakers and practitioners who engaged in provocative discussions and fruitful exchanges on the subject of advancing legal consciousness.
Amongst other things, it emerged that with the high level of crime in the country, coupled with poverty and exorbitant legal costs, the need to create legal awareness amongst the legally disadvantaged had never been greater.
Professor Desan Iyer, the FCAL Deputy Dean: Teaching and Learning who also chaired the symposium, declared the conference a huge success.
"A (knowledgeable) or legally conscious population is likely to conduct herself in a manner that constructs legality, seeks solutions, minimises conflicts and engages in conflict prevention strategies. Moreover, increased public awareness about the law and legal system strengthens public confidence and trust in law-making bodies, the court system, law enforcement and the judicial system as a whole," Prof Iyer noted.
He added that he believes that a legally conscious society will view the legal system as one that is for their overall benefit and active participation in the legal system will lead to a better and happier society. "This has immense benefits in terms of raising citizenry values and building a rationalistic society. The challenge that most societies face, including South Africa, is how to develop a legally conscious society.  In this regard, the symposium explored creative ways in which the common citizen could become legally proficient and protected without total reliance on the traditional legal bodies and processes," Prof Iyer reckoned.
Sizwe Zwane, Empangeni High School Principal, emphasised on building a legally conscious school populace and urged the University's Law Department to partner with the Department of Education in the King Cetshwayo District Municipality to construct policies and code of conducts for all schools in the district and further engage with school principals.
The Provincial Head of the South African Human Rights Commission Advocate Lloyd Lotz reflected on promoting human rights and building a legal conscious society, adding that he sees a great opportunity to partner and sign a memorandum of understanding with UNIZULU.
– Nompilo Dlamini
Caption
From left: KZN Deputy KwaZulu-Natal Judge President Mjabuliseni Isaac Madondo with Prof Desan Iyer, the FCAL Deputy Dean: Teaching and Learning during the inaugural Law Symposium held recently at the BON Hotel, Empangeni.