HISTORY AND BACKGROUND
The University of Zululand Law Clinic, has been in existence since 1987, providing free legal services to indigent members of the public in line with the guidelines of the Law Society of South Africa. The Former Directors of the clinic are the late Mr. Russel 1987-88, Judge S.J Ngwenya 1988-89, the late Judge President (KZN Division of the High Court of South Africa) JP HQ Msimang 1990-91, the late Adv. Smart Nzimande 1992-94, Mr. Raymond Zungu 1995-97, Mr. N. Mbambo 1998-2000 and is currently under Directorship of Mr. M. V Ngobese since 2001.This law clinic is part of the FCAL (headed by Prof Lorraine Greyling as Dean of the Faculty, under the Law Department which is headed by Dr. K. Naidoo).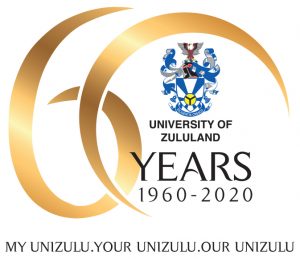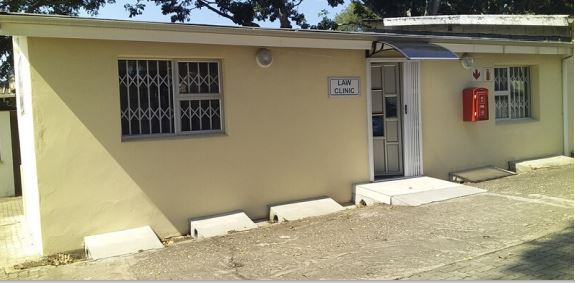 Vision
Our vision to provide high quality clinical education to final year law students and free legal services to the indigent communities.
What we do.
In pursuing our vision, we provide practical legal training to the final year law students, the module, consists of consultations, Court manners and etiquettes, case preparation and case presentation in criminal and civil matters.
We also conduct Moot court and Mock Trials.
Students also do their practicals at the Law Clinic and render legal services on Pro Bono basis.
We also provide free legal services to local communities. Offering wide range of services including Criminal matters, family matters like Divorce, Maintenance and domestic violence cases, labour matter, civil litigation and general civil matters.
Mission
Our mission is to collaborate and cooperate with other stakeholders regarding socio-economic and legal issues in order to create general access to justice for the local communities we serve.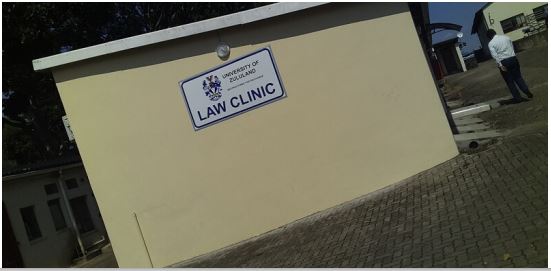 Divorces and related matters;
Evictions;
Referrals to CCMA and Department of Labour;
General civil matters/claims – contractual and delictual;
Collections and debt cases.
Drafting of Wills;
Protection of children and their rights;
Applications for Interdicts and Mandament van Spolie;
Maintenance and Family Violence matters.
PLEASE NOTE: WE DO NOT HANDLE THE FOLLOWING MATTERS, BUT WILL ONLY ADVISE ON THEM:
Administration of Estates;
Transfer or Mortgaging of Immovable property;
Lodging or processing of RAF claims.
We are also unable to assist juristic persons or businesses.
Staff Personnel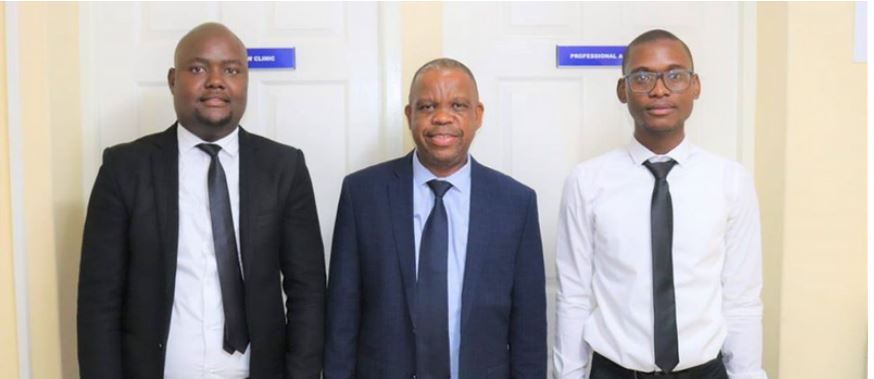 Director of the Law Clinic – Mr. M.V Ngobese (Admitted Attorney of the High Court, Proc, LLB, Post grad diploma -Public Administration, Unizulu)
Attorney/Professional Assistant- Mr. Menzi Sikhakhane (Admitted Attorney of the High Court, LLB Unizulu)
Candidate Attorney -Mr. Mbuyiselo Vilakazi (LLB, Unizulu) 
Office Hours
During this pandemic our office hours are 08:00 – 16:00 weekdays.
We take clients who come on appointment.
Contact Details
035 902 6011/6454
Our Offices are located at Physical Planning & Operations Complex premises for convenience and accessibility by the surrounding local communities.
These new offices were firstly graced by the visit of Mr. Vela Mdaka who is the Provincial Executive Officer at legal Aid South Africa, on 11 February 2019 and were subsequently graced by the Deputy Chief Justice, Raymond Zondo who is also the Chancellor of this institution on 10 May 2019.
We would like to hear from you if you need Legal advice or if you just leaving a comment