Joy as UNIZULU Choir receives bus from Deputy President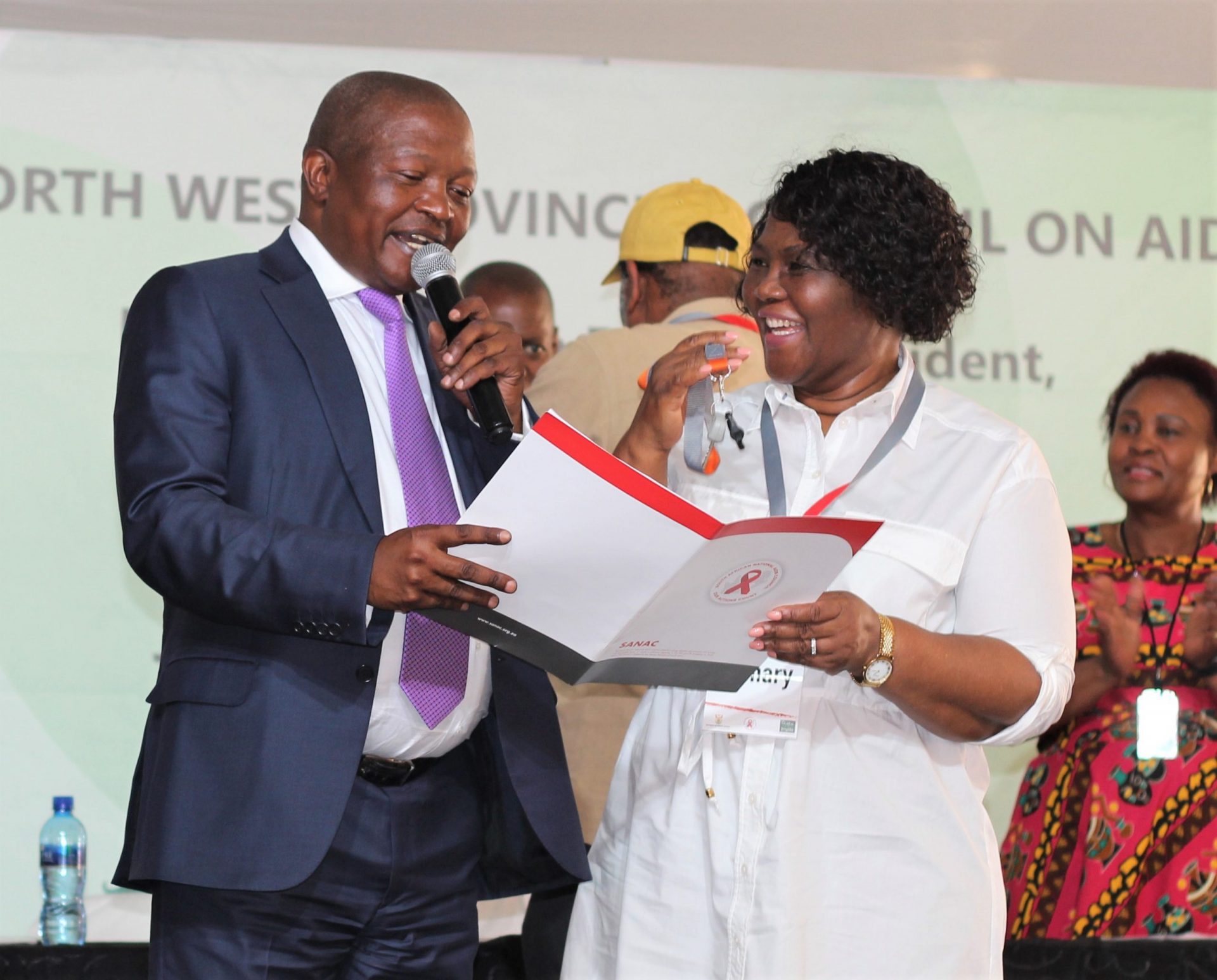 Sunday, 1 December 2019 marked a joyful moment for the University of Zululand (UNIZULU) when the University Choir was officially handed over a bus which it was previously promised by Deputy President of South Africa David Mabuza.
Professor Xoliswa Mtose, UNIZULU Vice-Chancellor, who was accompanied by Deputy Vice-Chancellor: Institutional Support Professor Sipho Seepe, received the key and the licence on behalf of the choir.
The official handover took place during the national World Aids Day event in the North West province, where the Deputy President had an address. It was witnessed by Minister of Health Dr Zweli Mkhize, Prof. Job Mokgoro, the Premier of North West Province, and other government officials.
The handover comes after the Mabuza's encounter with the UNIZULU Choir in the TB (tuberculosis) Conference that was held at the Durban International Convention Centre in June 2018. SNAC invited the choir to render a musical item. In the time they were given to prepare for their performance, the choristers composed a song, the lyrics of which spoke directly to the gist of the conference. The lyrics conveyed a compelling message that those infected by TB should not shy away from taking medication as it is a curable disease.
Deputy President Mabuza, who was blown away by the performance, elected the UNIZULU Choir as official ambassadors of HIV/AIDS and TB. The choristers were given the role of creating awareness of the epidemics through music. He pledged to sponsor the choir with uniform and a bus so that it would be easier for it to reach the four corners of the country with their message.
Linduxolo Mabuyakhulu, the current chairperson of the University of Zululand Choral Society, said that he was pleased with the news of the choir's gift.  "The choir is not only excited about getting the bus and uniform but being a chosen institution across the country as well. This bus is not just the only sign that we can compose or sing better but it's sending the message out there that our institution must be taken serious. I wish to thank our conductor Bhekani Buthelezi for the (unwavering) support that we get from him because without him, (we) wouldn't have achieved this," Mabuyakhulu said.
Londiwe Mngoma said while they appreciate the support of the University in taking care of their logistical arrangements for various trips, with the new bus, traveling will be much easier.
Nhlakanipho Fortune KaNxumalo