Helping Learners Plan for their Careers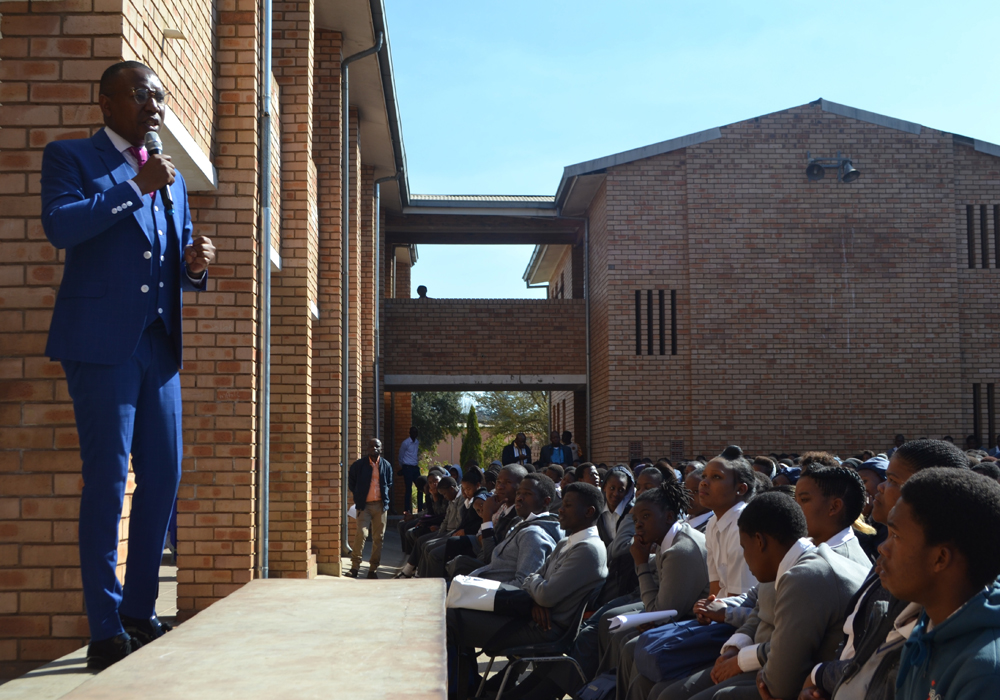 On 27 July 2017, Mr Mduduzi Manana, the Deputy Minister of Higher Education and Training, launched the Apply Now/Khetha Career Guidance Campaign in Mpumalanga.
The Deputy Minister invited various universities including UNIZULU to exhibit and assist future matriculants in making the best career choices.
The Deputy Minister visited three schools in the Mkondo District of Piet Retief. These included Amadlelo Aluhlaza Secondary School, Indlela Secondary School and Nqubeko Secondary School.
UNIZULU team consisted of the Communications, Marketing Division (CMD) as well as Student Services Department (SSD). High School learners were provided with information pertaining to admission and financial aid requirements; selecting suitable subjects, qualification outlines, etc.
"Many confusing questions have been answered regarding my degree choice. In addition, I learnt that I need to apply via CAO and I didn't know that before," said Thuli Ntshangase, a high school learner.
Because the majority of the youth living in the Piet Retief area come from poor backgrounds, they face constant social ills such as drugs, crime and unemployment. Due to this, the majority of these youth drop out of school and do not obtain university qualifications.
In his keynote address, Mr Manana Deputy Minister motivated students to continue with and prevail in their studies despite their daily obstacles. "Our idol, Nelson Mandela, came from a rural background in Mveso. He had to walk barefoot for miles for his education in a period that made it difficult for young black people to succeed. Mimic the actions of this great man. Defy the odds, obtain the right degree and use the skills learnt (from this degree) to uplift your community", he said.
The Apply Now/Khetha Now Campaign will be implemented across the country in various provinces. The Campaign aims to promote post-school skills development and higher education opportunities to high school learners.
– Hlumelo Nyikana